Hi Twigster!
Are you looking for most popular MMORPG for PC/PS4/XBOX ONE?
TERA (short for The Exiled Realm of Arborea) is a massively multiplayer online role-playing game (MMORPG) developed by Bluehole Studio.
The game was released in South Korea on 25 January 2011, in North America on 1 May 2012, and in Europe on 3 May 2012, with closed and open beta testings taking place before the launch dates. NHN Corporation, NHN Japan Corporation, En Masse Entertainment and Gameforge publishes the game in these regions, respectively. In February 2013 the game was renamed to TERA: Rising concurrently with the game's launch to the free-to-play model.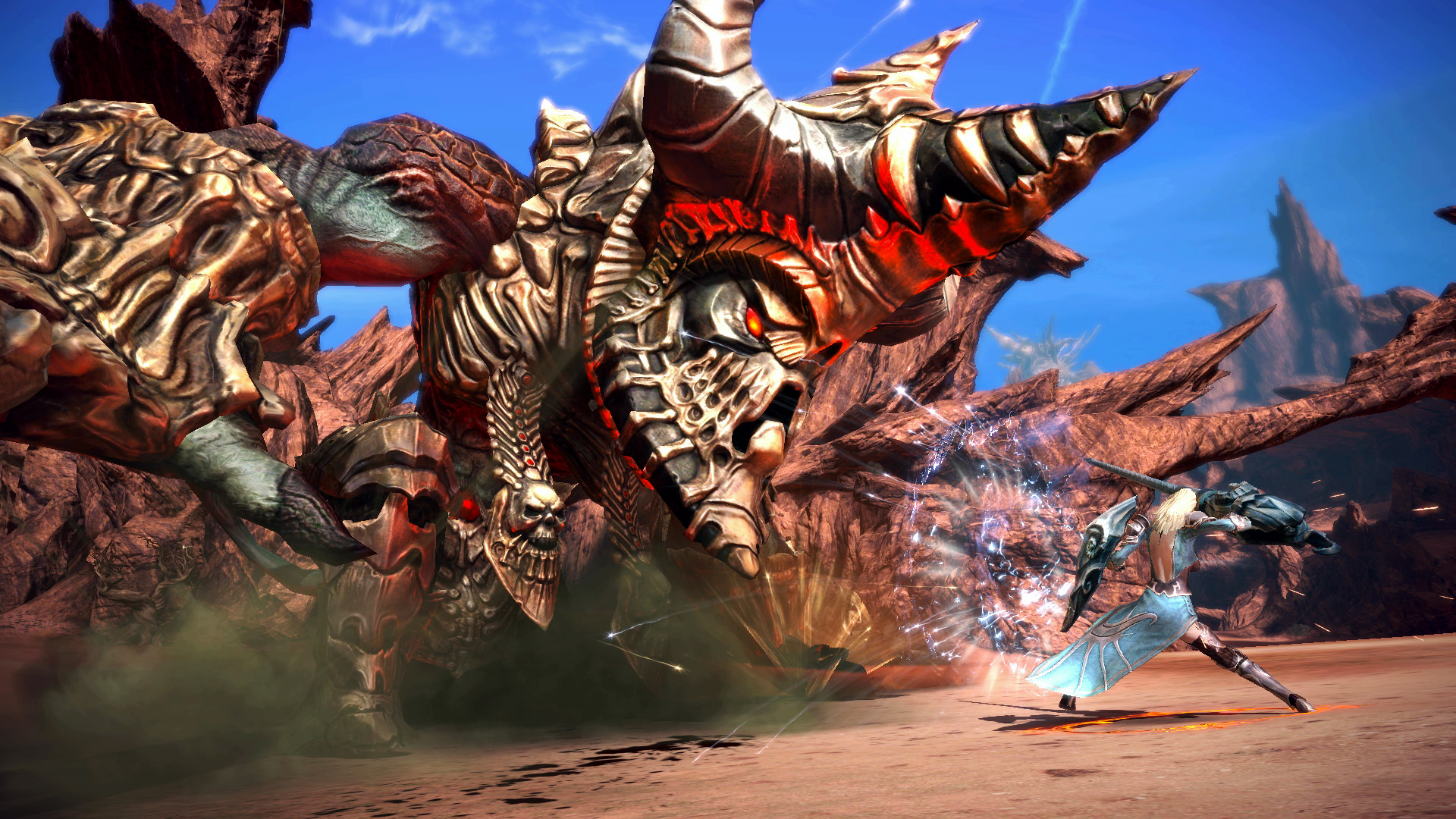 September 2014, the game was renamed to TERA: Fate of Arun in the same patch that added a new level cap and expanded TERA's horizons with the new continent in Northern Arun: Val Oriyn "cut off from the rest of the world for centuries, Northern Arun is a land of savage jungles, colossal ruins, and the undiscovered homeland of the Barakas." The patch became effective on December 2014 in America and Europe.
TERA has typical MMORPG features such as questing, crafting, and player versus player action. The game's combat uses a real-time battle system that incorporates third-person camera view. The player targets an enemy with a cross-hair cursor rather than clicking or tabbing an individual opponent (Non-Target battle system). The Players need to actively dodge enemy attacks. A keyboard and mouse or a control pad can be used to control the character.
Characters may be one of seven races allied with the Valkyon Federation. Each race has a set of unique "racial skills" that gives them minor advantages. Races also have their own unique animations for many class-specific skills. TERA also has 13 classes (as of October 2017), each with their own unique abilities and attributes.
So, what are you waiting for?
TERA is free-to-play for your PC/PS4/XBOX ONE: TERA free download
;