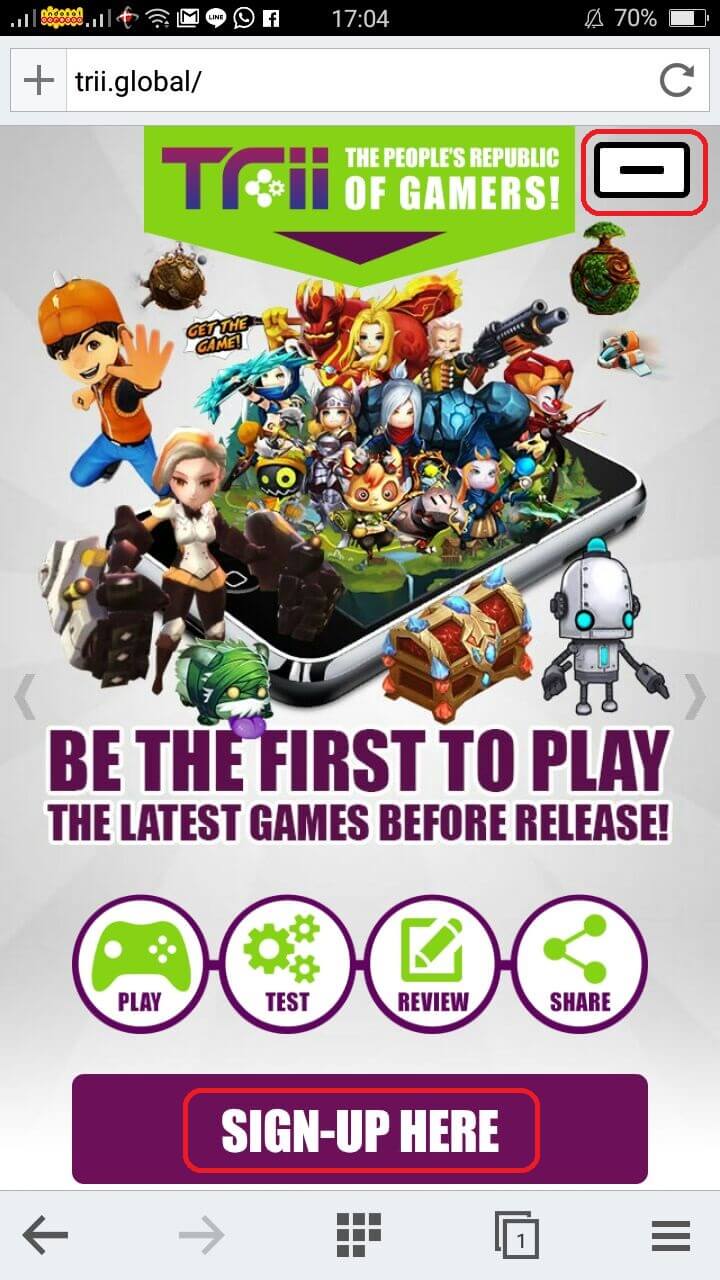 Open the TRii website ( www.trii.global ) that shows Landing Page to Register, Login and Inform how to Join our gamer community and Join as a developer partner with TRii.
If you don't have a TRii account, you can start first and register. Input your user name, email, phone number, password and click SIGN UP after that you will directly login to the Home Page.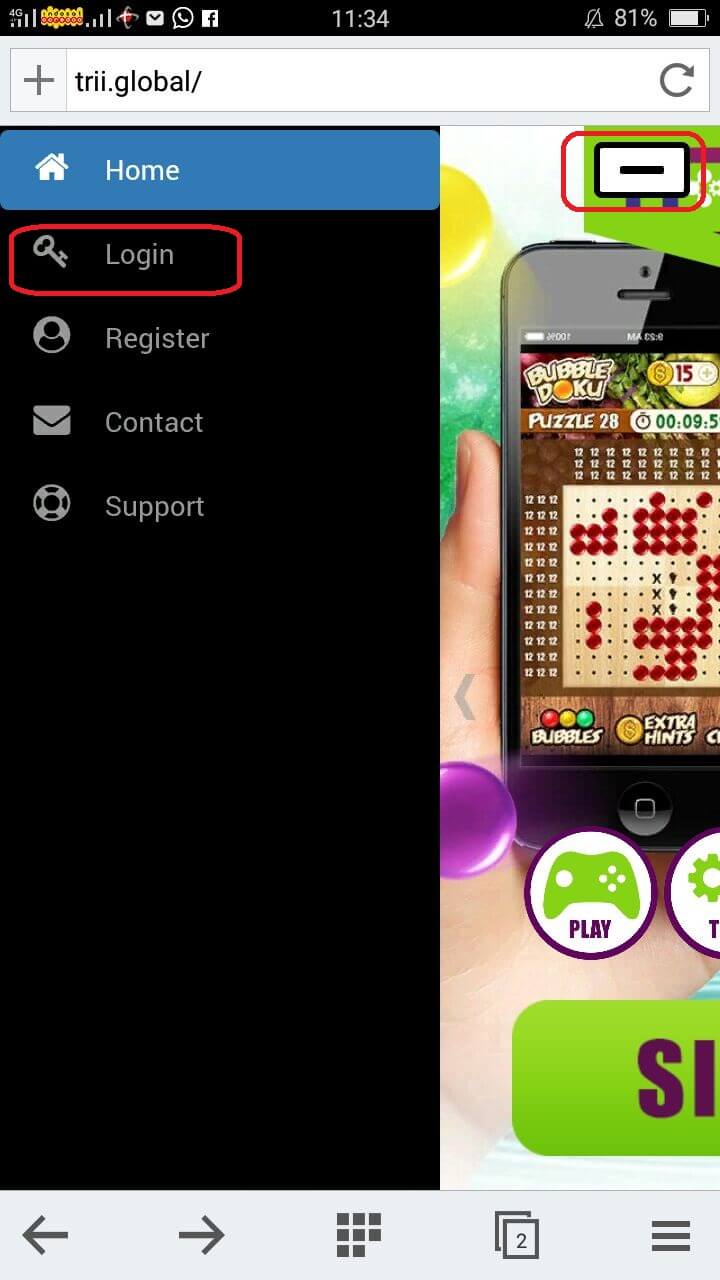 If you have already registered and have your gamer account on TRii, just click the "Hamburger Bar" on top right corner and choose "Login".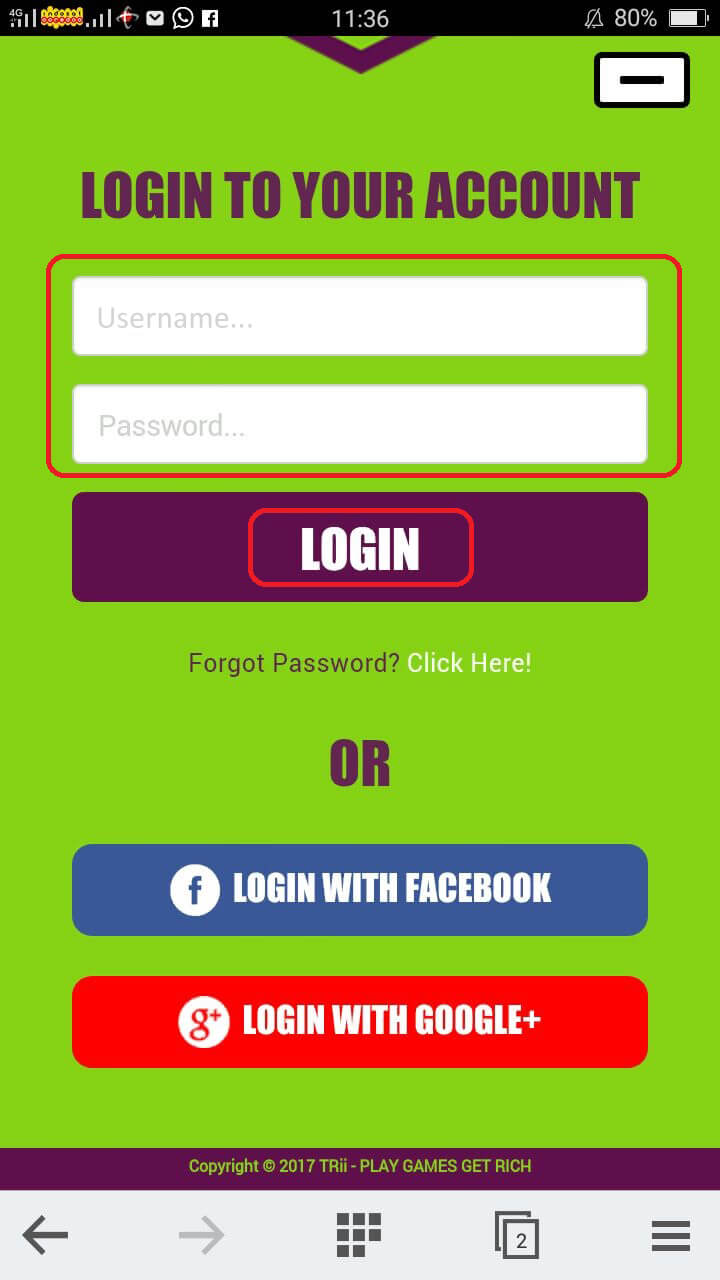 To Login please input Username and Password and you will be taken to Home directly. If you have forgotten your Password, you can request a reset by clicking on "Forgot Password".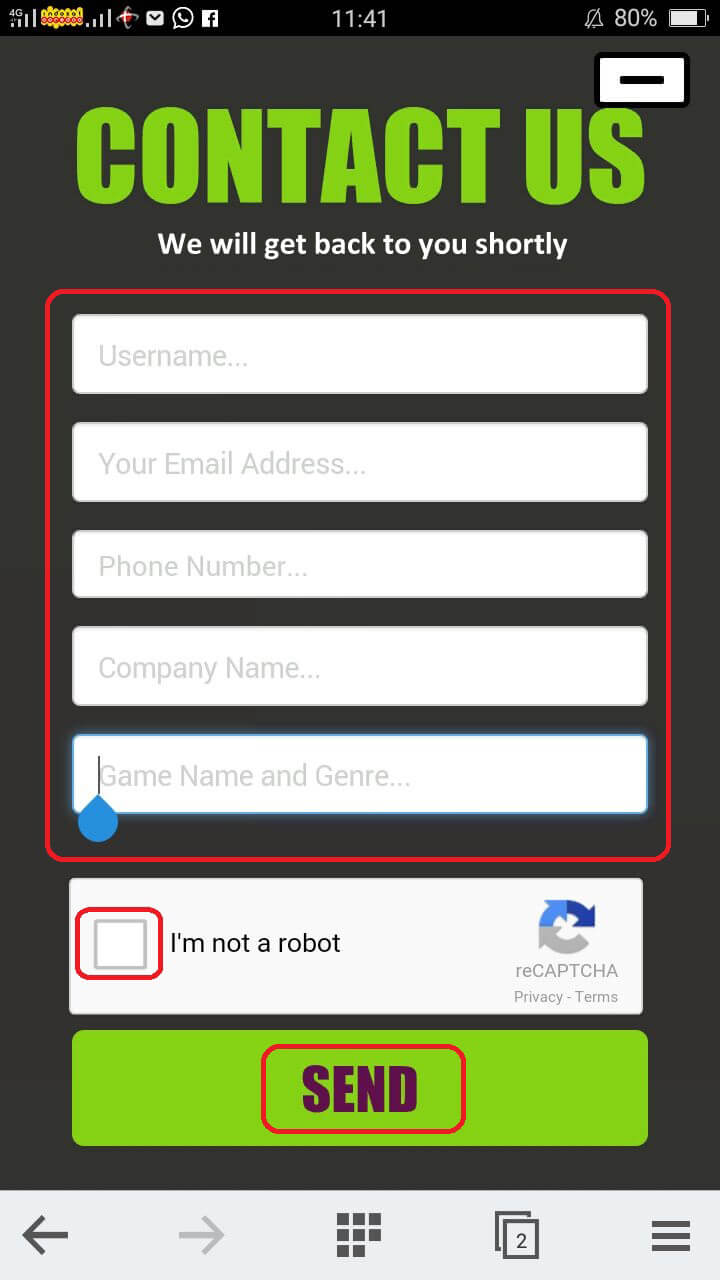 If you are interested in a partnership with TRii to have your latest games tested, reviewed and promoted by the best gamer community, you can go to "Contact Us" and fill all requirements, click "SEND" and we will contact you ASAP.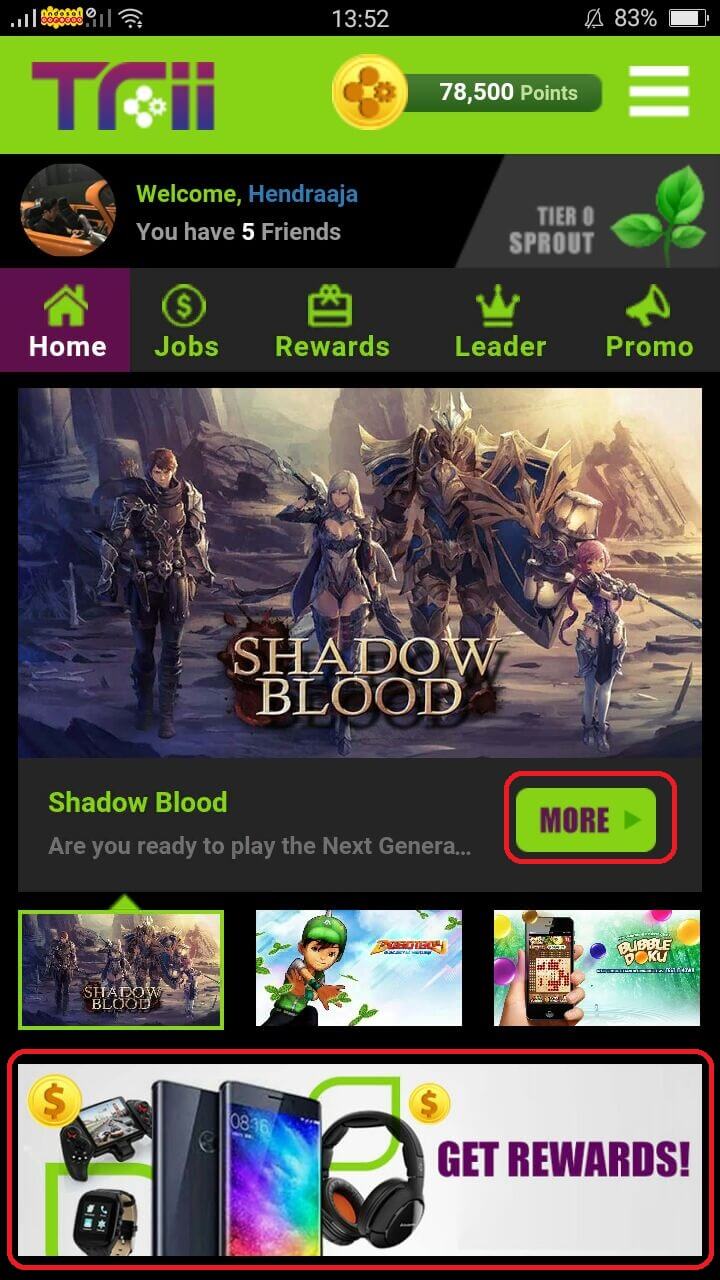 After login you will be directed to the Home Page. Here, the fun starts with daily rewards, redemptions, off course many new games and plenty of Jobs for you to earn money!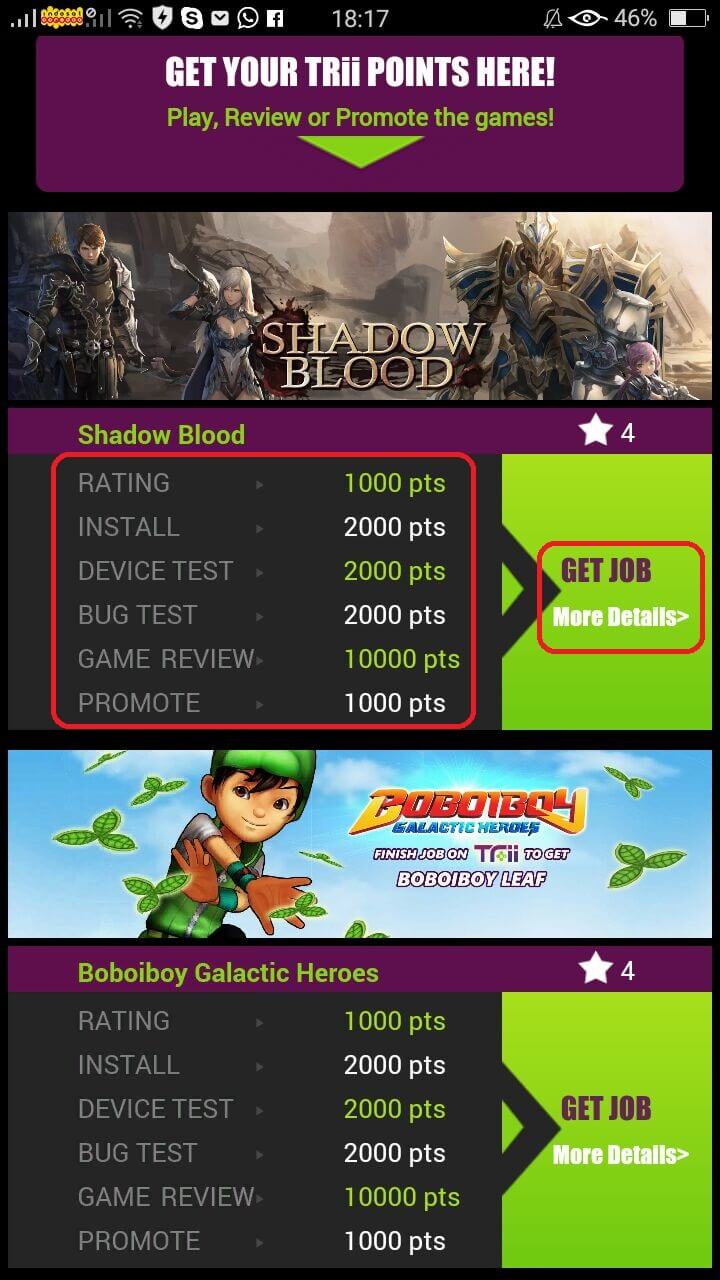 Grab more Points by finishing all Jobs on our listed games. You get rewards for Installs, Device Tests, Bug Tests, Reviews and Promoting Games. Browse through the Site and select the next Game you want to download, play and "work for".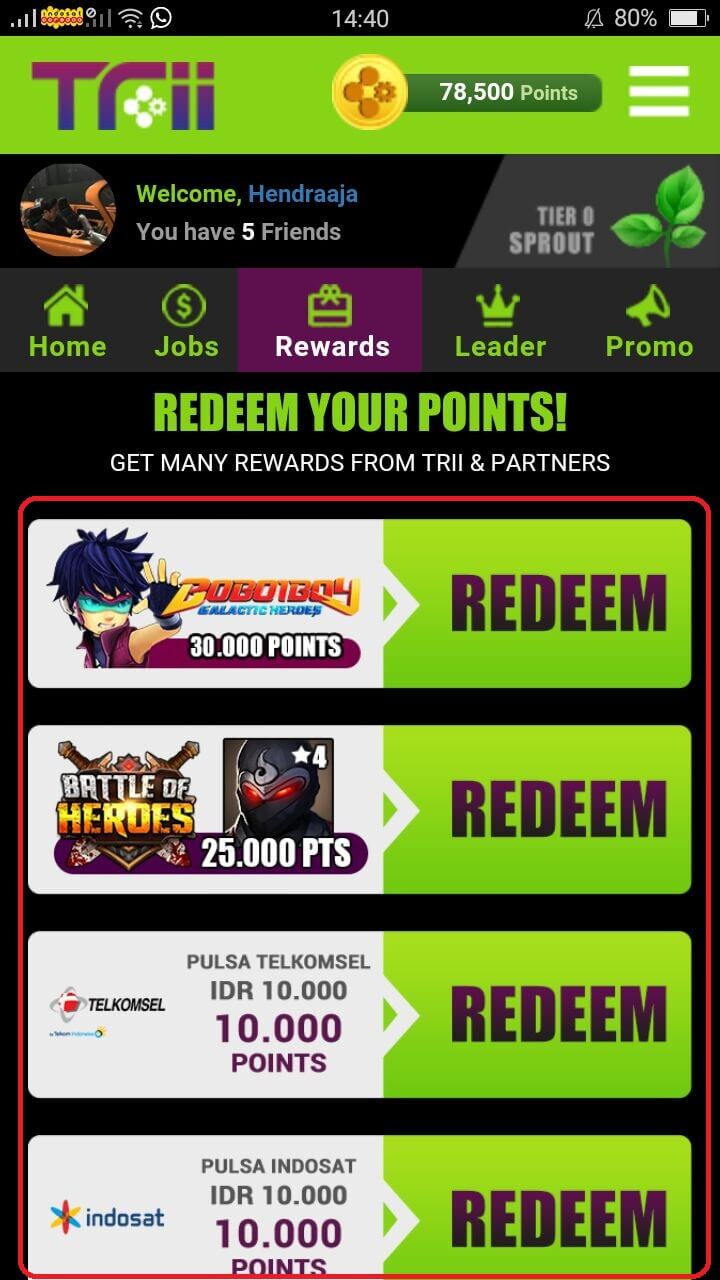 After you finish the Jobs and have enough Points, you can exchange them into Product Rewards on the Redemption Page: Item-codes in-game, Data credits Pulsa, Google gift cards, iTunes gift cards, Steam vouchers and more.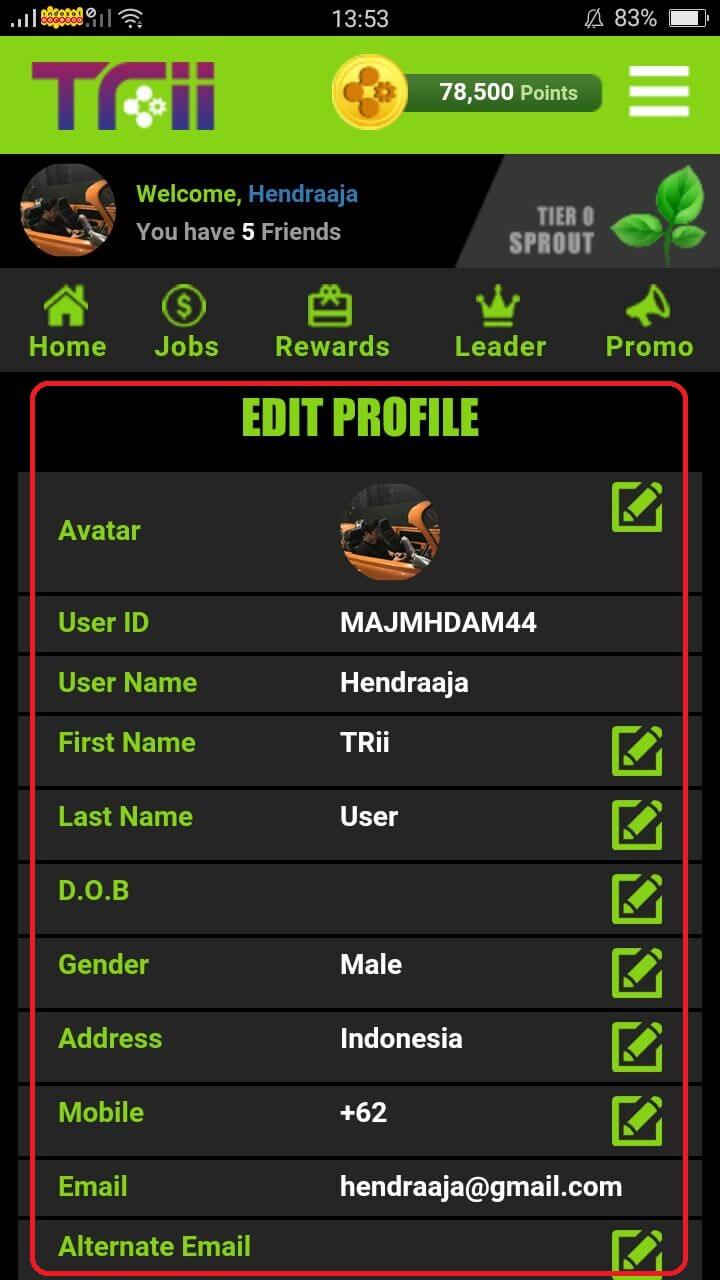 Please note that you have to be a full member with a complete Profile before you will be eligible to redeem your Points. Simply click on the Hamburger Bar top right corner, go to Edit Profile and fill in all requirements first.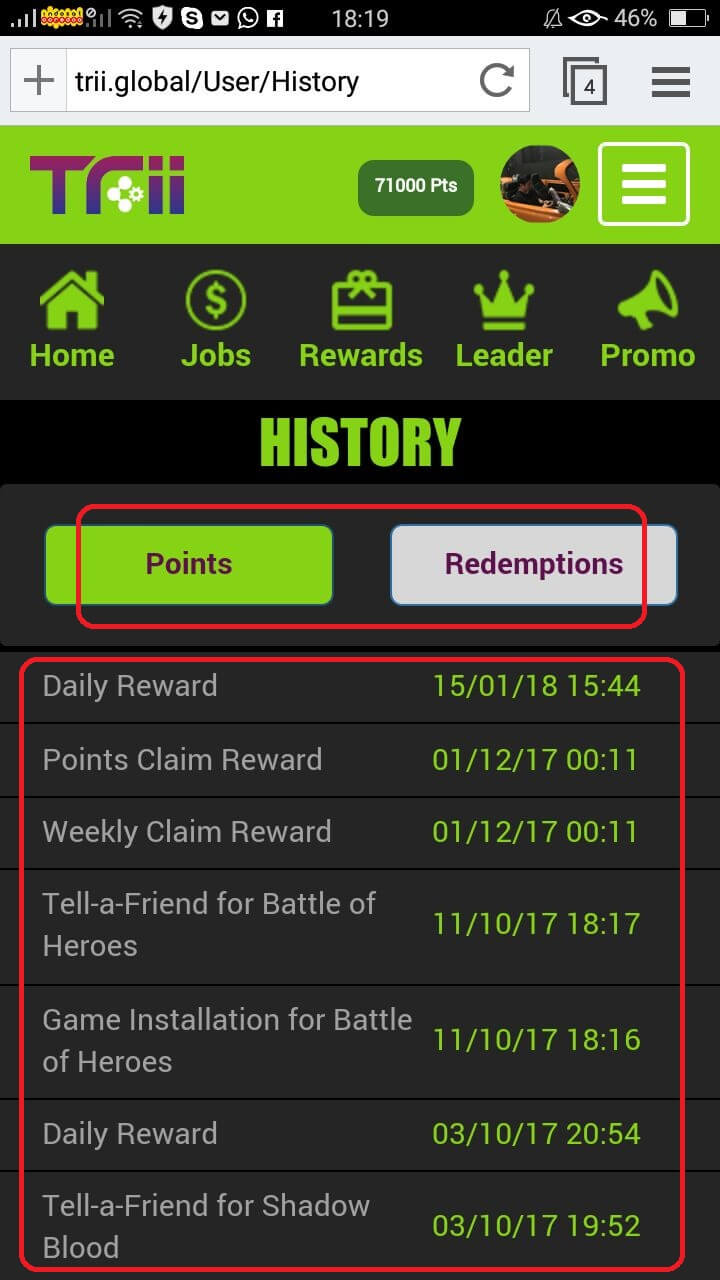 All your activities about Jobs, Redemption, Points will be recorded on your "History" Page which you can check anytime.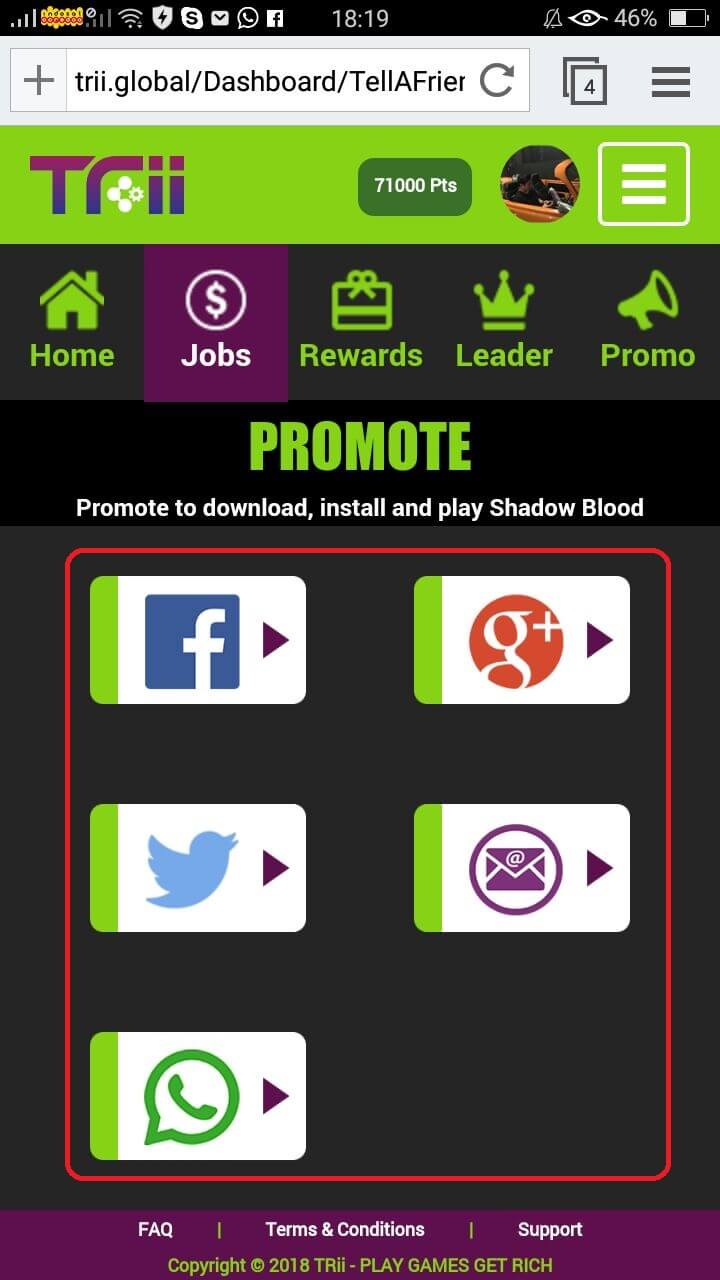 Promote all games on TRii and send the Job offers to all your friends. This is really whatTRii is all about: playing new games, sharing them with your buddies, collecting installation fees. We will record how many of your friends download the games and PAY YOU for every download.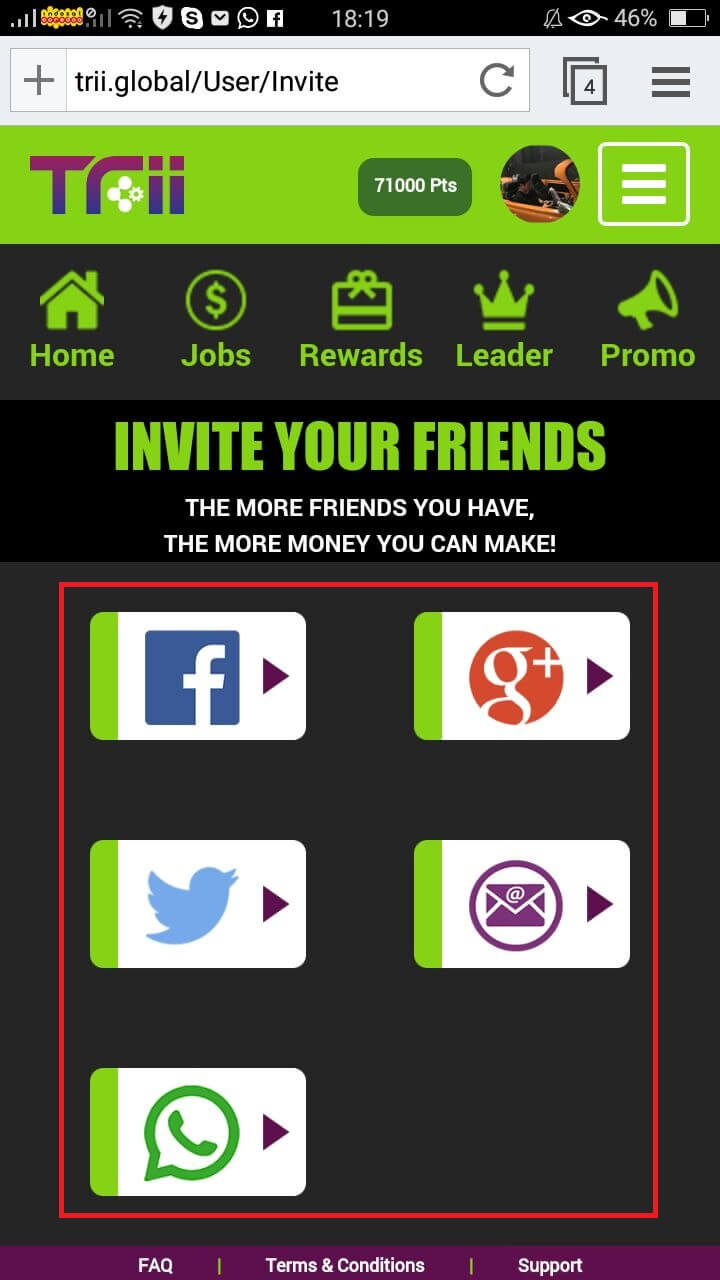 Invite your friends to join TRii and get additional points for every friend who registers and joins TRii – The People's Republic of Gamers.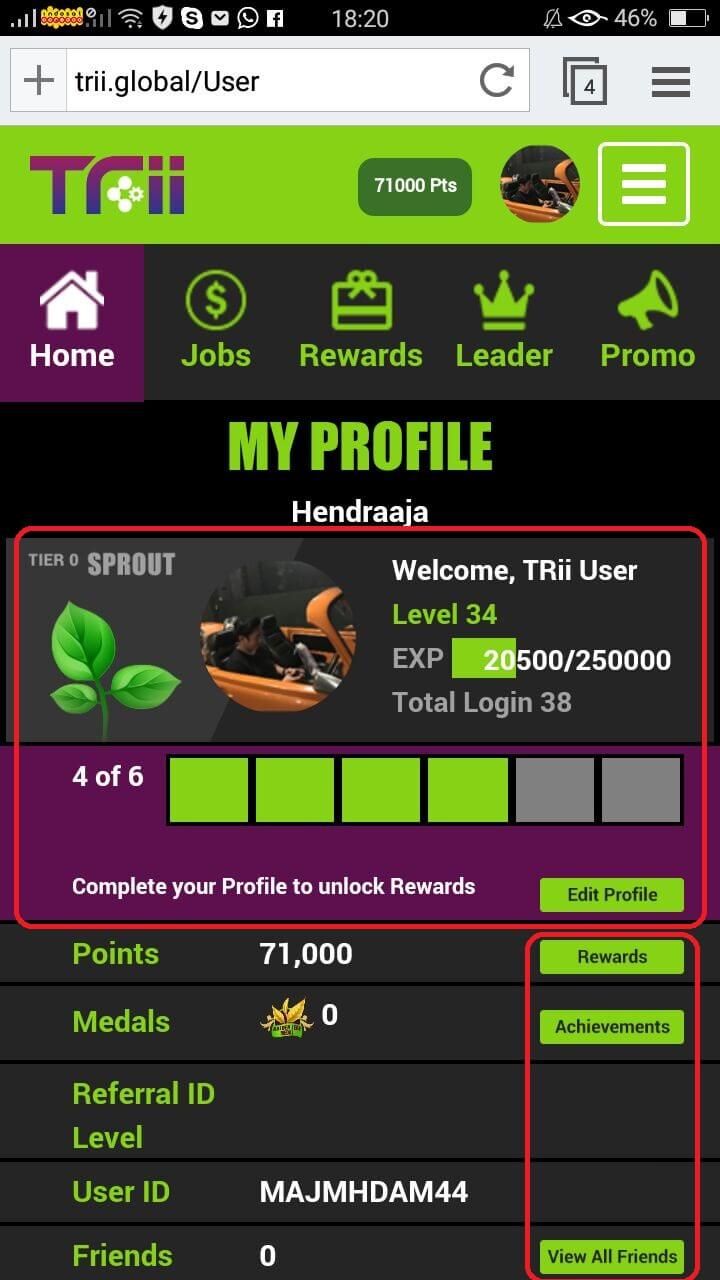 As a new community member you start as a Banana Tree on Tier 1 once your Profile is complete and you have done the first Jobs successfully. From there you can level-up with more Points, more Jobs, more Friends and reach higher Tiers. Certain jobs will be reserved for higher Tier members and exclusive Jobs only come for Dragon Tree Tiers.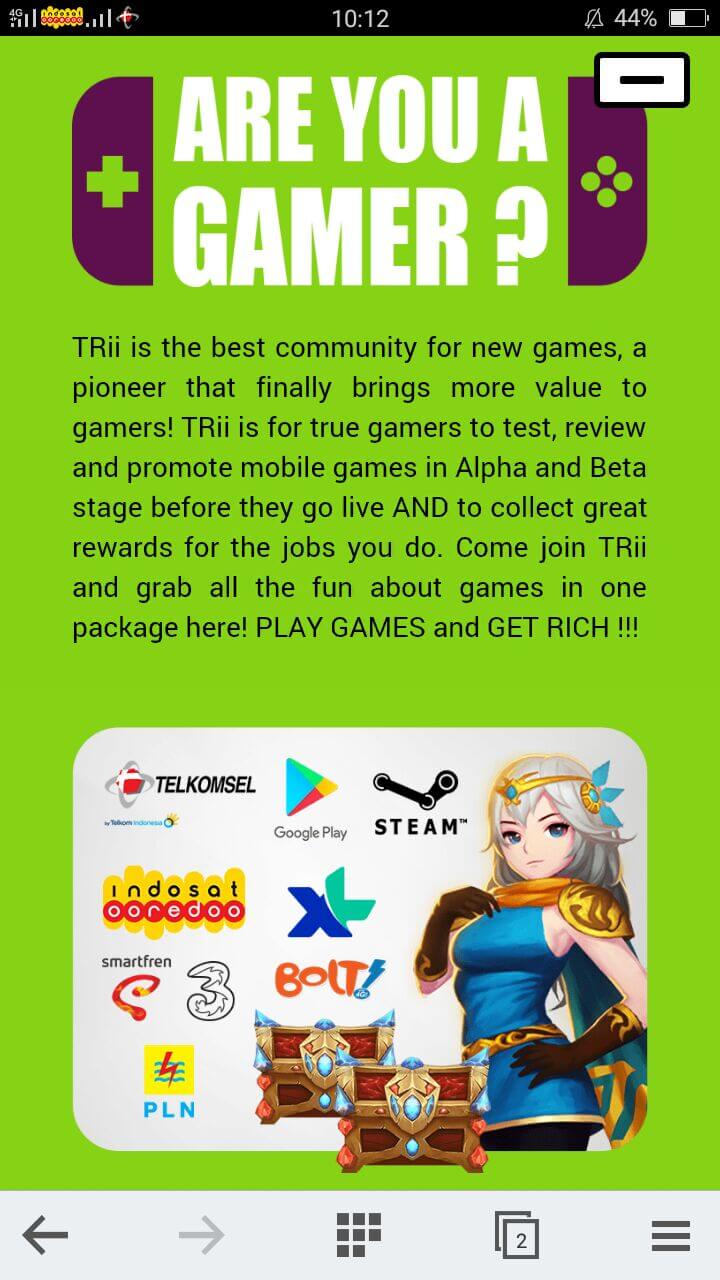 TRii is a community you are now part of. We want to deliver high quality tests, reviews and promotions to our developer partners and attract more and more new games. Above all, have fun!