Hi Twigster!
You are a PUBG fans? Or you are a PS4 player? Or both?
We have a good news for you guys who likes PUBG or playing PS4!
PlayerUnknown's Battlegrounds is finally coming to PS4. Sony have announced the news today in a new trailer, which you can watch above. The video reveals a release date of December 7.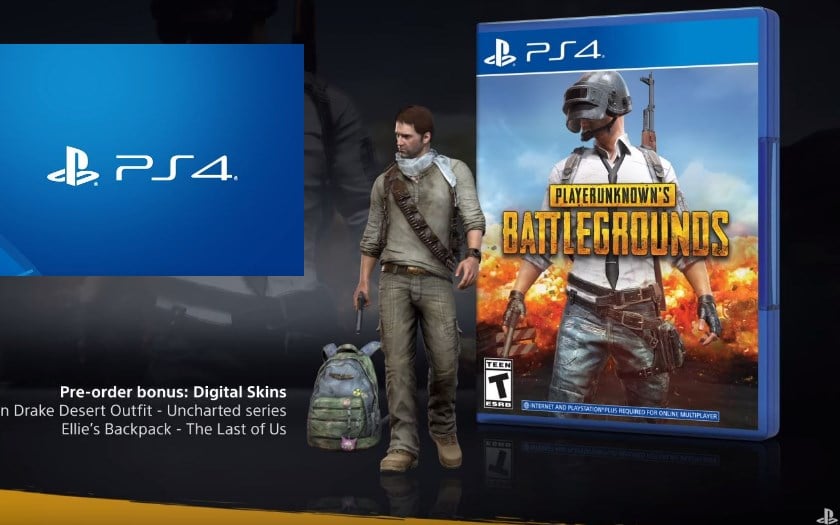 PUBG will launch on PS4 with all three maps: Erangel, Miramar, and Sanhok. Developer PUBG Corp. states the PlayStation version will contain "all major features, ranked system, event mode, achievements and much more."
Pre-orders are live now, with bundles ranging from $30 / £25 / AU $40 to $60 / £50 / AU $85, depending on how many in-game coins you want and whether you desire a Survivor Pass. All those who do buy the game in advance of launch will receive two platform-exclusive items: a Nathan Drake outfit from Uncharted and Ellie's backpack from The Last of Us. PUBG Corp. also states the game is "enhanced for PS4 Pro systems, including support for HDR lighting on compatible TV sets."
PUBG first came to PC in March 2017 as part of Steam's early access program. It later came to Xbox One as an Xbox Game Preview title, and launched fully on those platforms in December 2017 and September 2018, respectively. Microsoft announced recently that PUBG would be among 15 games coming to Xbox Game Pass in November.
A PS4 version has been heavily rumored for some time, and a PlayStation port was listed by the South Korean ratings board in September. Before that, developer PUBG Corp. had stated it wanted its hit battle royale game to come to "every platform."
The Xbox One version was successful at launch, selling more than 1 million units in the first 48 hours despite still being in beta at that point. Since that time, PUBG Corp. has supported the shooter with a multitude of updates, including new maps, weapons, and modes. You'll be able to find the Xbox One version on sale this Black Friday.
So Guys, stay tune on TRii for more updates!
Have a nice day~
;