The success of the Mobile Legends M4 World Championship which took place in Indonesia, where all the best ML esports teams from all over the world has finally resulted in another sweet achievement!
M4 Mobile Legends has successfully becomes the excitement of the esports scheme in the country this year after PMGC 2022. In fact, the official competition from Moonton is predicted to be one of the most popular tournaments in the history of esports.
This is of course reflected in the number of online viewers that the world championship managed to collect. M4 Mobile Legends had recorded of more than 80.1 million Hours Watched (HW).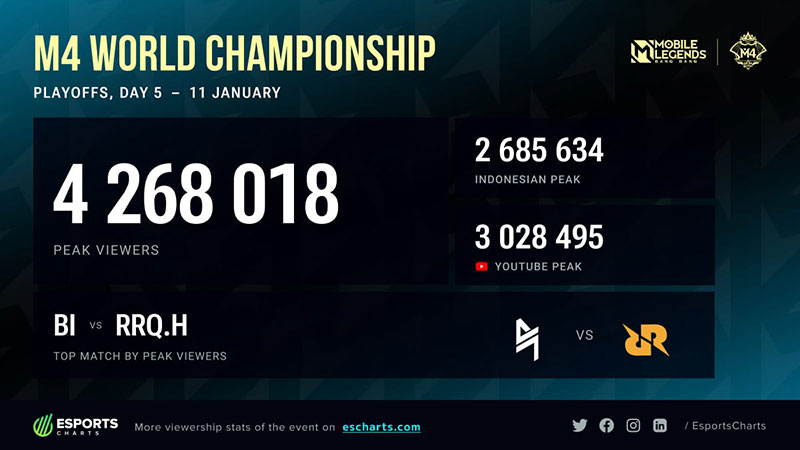 In average viewers per match is around 806 thousand people watching simultaneously. The highest online peak reached 4.2 million pairs of eyes, during the upper bracket semi-finals.
During that semi-final moment, the match wah between the former world champion team, Blacklist International, against one of the Indonesian-pride teams (the other team is Onic Esports) as the big favorite RRQ Hoshi. Unfortunately, RRQ Hoshi had to acknowledge the toughness of the team from the Philippines, and went down to the lower bracket.
Other high-viewed matches, were usually when two representatives of Indonesia are in action. For example, during RRQ Hoshi vs Echo, the number of viewers reached 3.1 million peak viewers. Then during the prestigious Onic vs Echo match, fans watched up to 2.8 million peak viewers, and many other matches.
Therefore, it's not wrong if M4 Mobile Legends holds the title as one of the most popular esports tournaments. If the perimeter is the largest number of spectators, this prestigious event is only behind Worlds 2022 and FFWS 2021 Singapore.
The event itself was brought to two different locations, namely Bali United Studio (group stage) and Tennis Indoor Senayan (knockout stage and grand final). It starts from January 1-15 2023 and the total prizes offered are USD 800 thousand or around IDR 12 billion.
It seems the hype of Mobile Legends esports is getting wider and more countries are interested in participating for the next event. Moonton also had announced their competition series roadmap for this year, which will also be ended in the Mobile Legends M5 World Championship in Philippines, next December. Are you guys excited?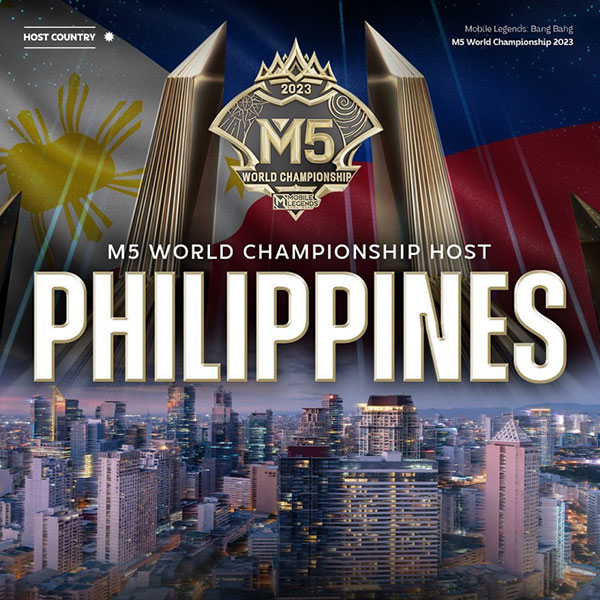 ;