For more than three months, the first and biggest virtual cosplay competition in Indonesia is at its peak! SHOWTIME Cosplay Awards 2021 – The Final Showdown has crowned the Most Favorite Cosplayers and Lucky Voters, on Sunday (09/26), at Visual Unilumin Mandiri (VUM), Photography Studio, Jl. Kemanggisan Illir Raya No.30, Kemanggisan - West Jakarta.
Each phase is passed by all the contestants, as well as the voting period for a whole month, finally now being completed through the selection of favorite Cosplayers from the A7 and General categories. Due to the Covid-19 pandemic situation, the SHOWTIME Cosplay Awards awarding ceremony was held virtually and can be seen via the Official Showtime YouTube and the Official ST Fanpage.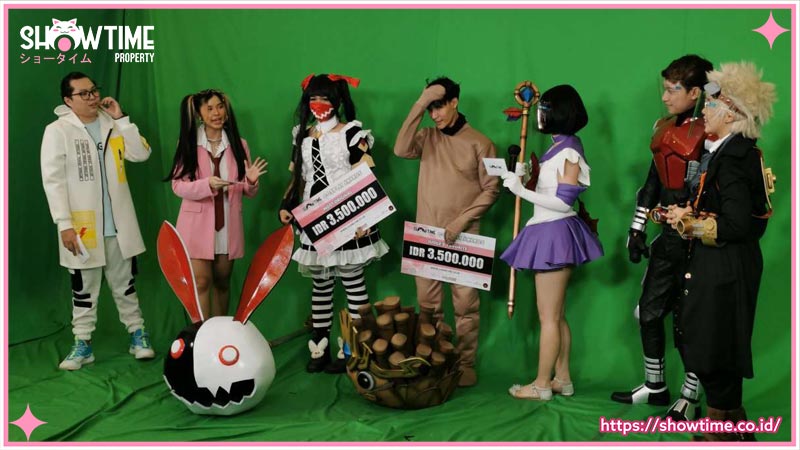 "We see a void of activity for Cosplayers who seem to be locked in their creativity during this pandemic, let alone their connection with fans seems to be hindered. From that thought, we created the Showtime platform as a unifying forum for the Cosplay community and all its fans," said Nicholas Ivan, Product Manager Showtime in PT. 8 Elements. "As our real contributions, we are holding the SHOWTIME Cosplay Awards 2021. Hopefully this event can be routine in the future and get bigger."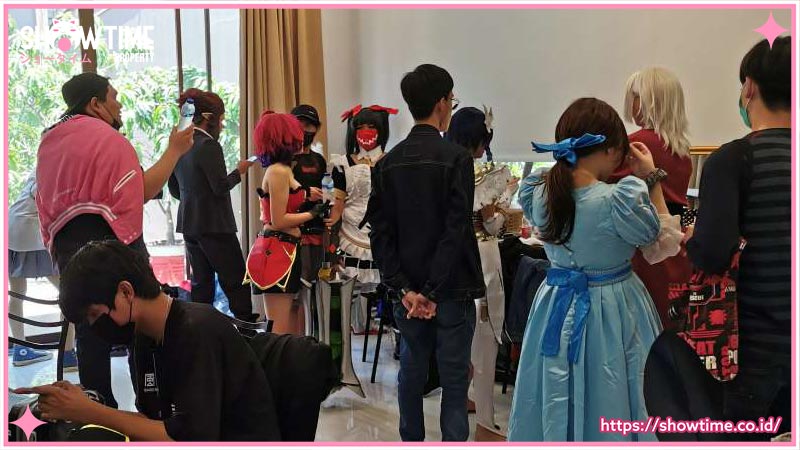 The live streaming event, hosted by Darius Drew and Mindy, went smoothly starting from the Coswalk stage, then the video presentation, to finally the judging process by the jury which finally determined 9 winners, namely 1st-3rd place from the voting results for General category and A7. While the other three winners were chosen by the Jury (Judge's Favorite, Most Original, Best Make Up). The three judges who conducted the assessment were Ola Aphrodite, Zee Liu, and Rian CYD.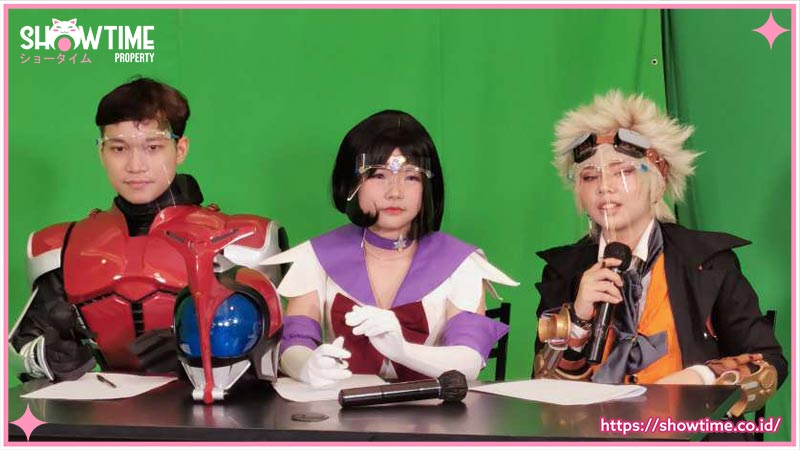 "Personally, I'm happy that there is an event like this (Showtime Cosplay Awards – red), and seeing the enthusiasm of the competition participants who take part in the event is really good. It's even more exciting to attend and become a judge," said Zee Liu, a member of the Jury at Showtime Cosplay Awards. "At first glance, there are a lot of potential and new talents can be seen from the photos on the site. All creative too. It's very difficult to choose to be our favorite."
SHOWTIME COSPLAY AWARDS 2021
THE WINNERS
A7 Category
1. KJC
2. Icetea
3. Zeya
General Category
1. Le le
2. Kevin
3. Aria
Best Make Up
Lynn
Judge's Favorite
Hoho
Most Original
Yuko
As a complementary entertainment, the Final Showdown event also brought guest stars from the Showtime Hero community who looked stunning in Kamen Rider costumes.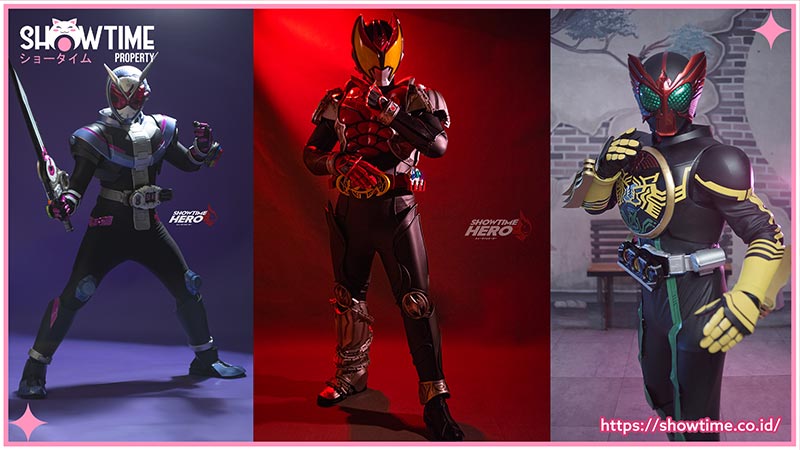 FORTUNE WHEEL – PRIZES FOR LUCKY VOTERS
In addition to distributing prizes for the winners of the Cosplay competition, the Final Showdown - Showtime Cosplay Awards also held a Fortune Wheel where supporters (Voters) are entitled to attractive prizes such as Fujifilm X-T20 camera, Samsung A72 smartphone, Xiaomi Note 10 Pro, as well as Showtime's custom e-money.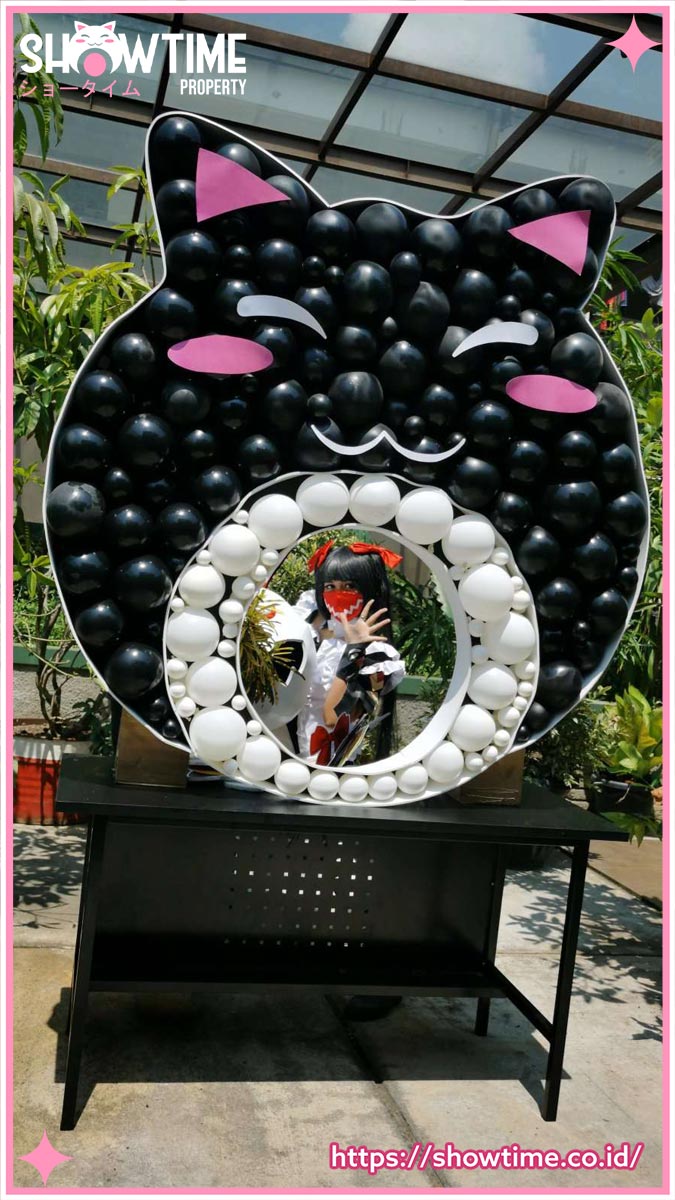 ----------
About Showtime
SHOWTIME is a one-stop entertainment platform and newest business unit of PT. 8 Elements as unifying forum for the cosplay and anime communities to share new and exciting creative contents with their fans.
In the SHOWTIME online media portal, visitors participate in various activities about anime and cosplay, along with other interesting features such as artist profiles, video interviews, rankings, contest voting, and much more!
Showtime opens opportunities for collaboration with various parties to hold events and programs in related fields. The latest project is an online cosplay competition with the title SHOWTIME Cosplay Awards 2021!
About 8elements
8elements is a highly experienced digital content provider and mobile game publisher in the Asia Pacific region, specifically with regards to localized products and services for gamers in Southeast Asia.
As a trusted regional company, 8elements offers high-quality games as well as applications and digital content via the Play / App Store through collaboration with mobile network operators, news portals, online sites, and game accessories companies. 8elements has collaborated with Disney, Animonsta BoBoiBoy, Little Giantz Nussa, and Telkomsel DuniaGames; as well as other well-known products and brands.
Founded in 2003 by Joerg Tente, 8elements is a privately held company based in Hong Kong and Jakarta. Armed with the experience and dedication of the team for more than 10 years, PT. 8 Elements in Jakarta is now designated as the company's operational center.
;