The online competition, SHOWTIME Cosplay Awards 2021, has entered its final phase, and only two days left - until September 24 - for you to vote; both in Aurora 7 and General categories. Vote now and support your favorites to be THE WINNERS!
In addition to the total prize money worth of 41 millions Rupiah, SHOWTIME also provides many interesting prizes; such as Fujifilm X-T20 Camera, Samsung A72 smartphone, ShopeePay Credits, Xiaomi Note 10 smartphonw, Showtime e-Toll Cards, and other merchandises.

SHOWTIME COSPLAY AWARDS 2021
During the COVID-19 pandemic, SHOWTIME offers the concept of an online cosplay competition, through the majority voting process and based on the judge's scoring.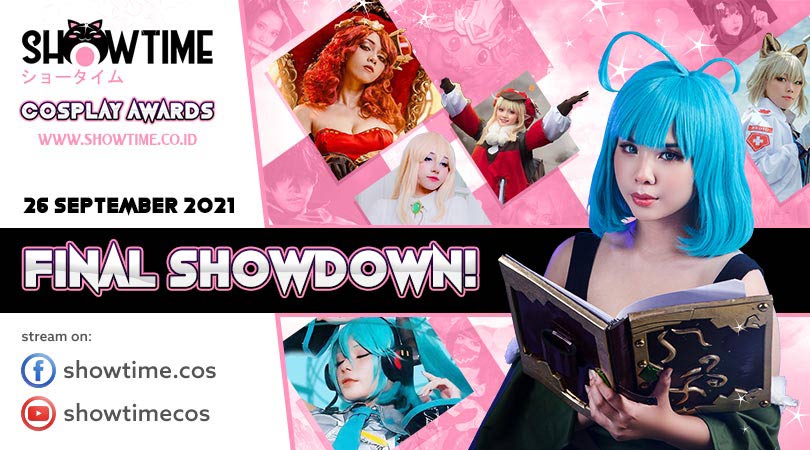 After the voting period ends, make sure to watch the LIVE STREAMING of SHOWTIME COSPLAY AWARDS, on September 26th, 2021, via Official Showtime YT Channel (https://www.youtube.com/c/ShowtimeCos/featured) and Official Facebook Showtime (https://www.facebook.com/showtime.cos/). The show will be hosted by Darius Drew (@dariusdrew) and Mindy (@mindysbrn) and will be judged by Ola Aphrodite (@olaaphrodite), Rian CYD (@riancyd) and Zee Liu (_86asuka), with the special appearance of Showtime Hero as the guest star.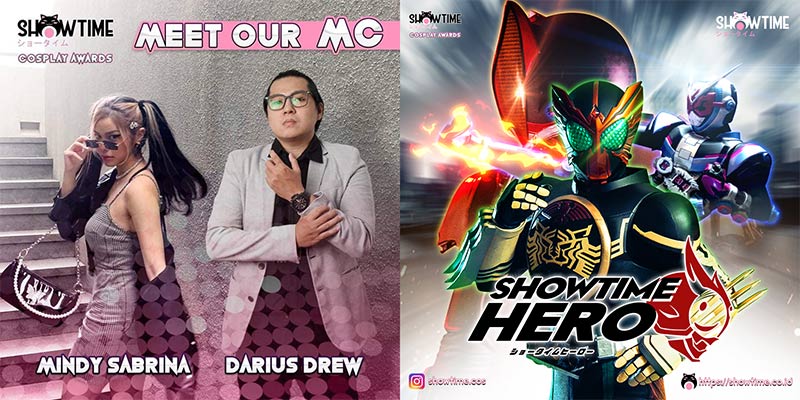 SHOWTIME COSPLAY AWARDS JUDGES' PROFILE
Ola Aphrodite (@olaaphrodite) is a cosplayer, idol, singer, and dancer! She is one of the well-known Indonesian public figure in anime fans' world, especially in Indonesian cosplay communities.
Rian CYD (@riancyd) is a professional cosplayer and a very talented costume maker in Indonesia. He won World Cosplay Summit back in 2016 and MAGIC Monaco back in 2018.
Zee Liu (_86asuka) is a senior cosplayer that came from Jakarta, Indonesia. She is also a certified make-up artist (MUA).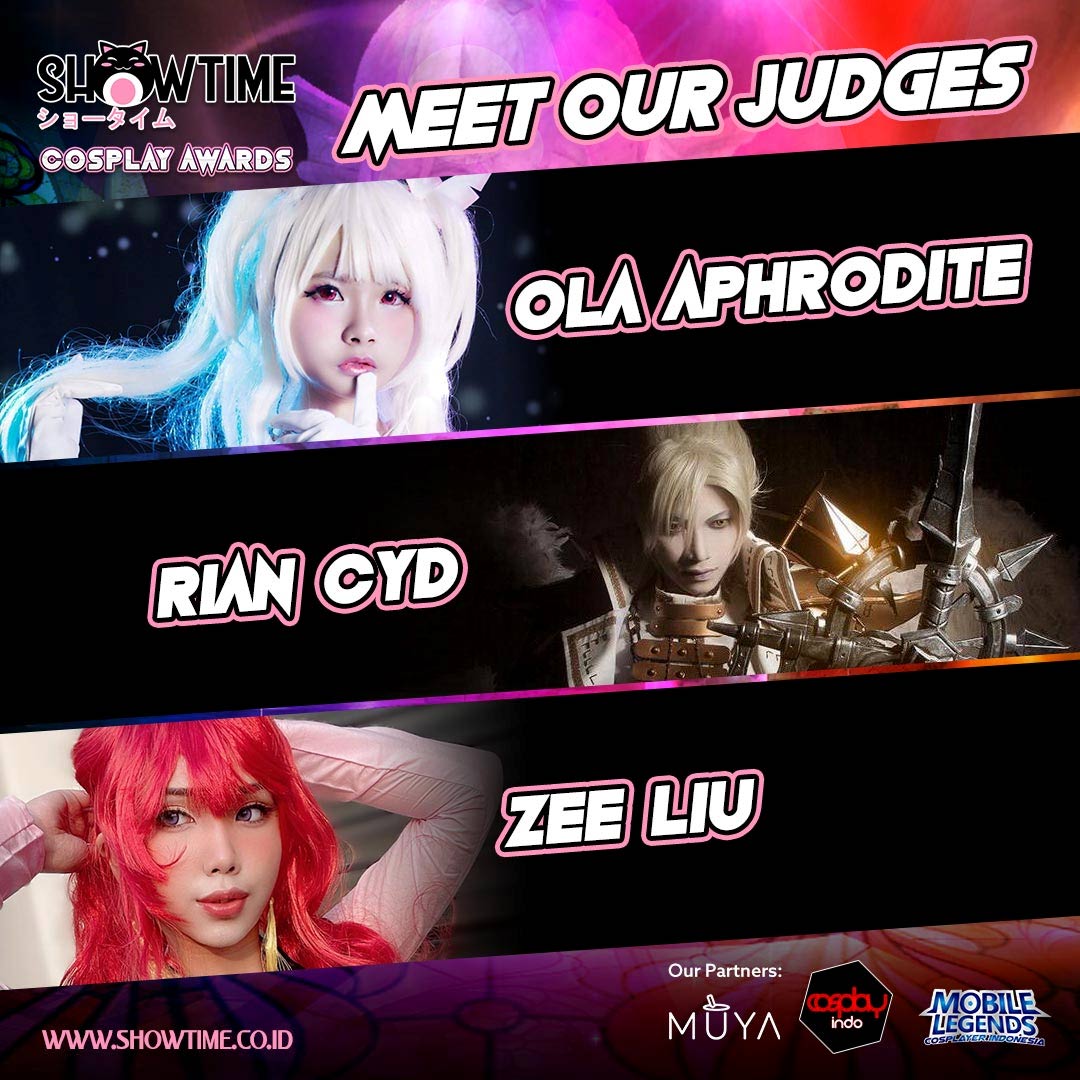 ------
About Showtime
SHOWTIME is a one-stop entertainment platform and newest business unit of PT. 8 Elements as unifying forum for the cosplay and anime communities to share new and exciting creative contents with their fans.
In the SHOWTIME online media portal, visitors participate in various activities about anime and cosplay, along with other interesting features such as artist profiles, video interviews, rankings, contest voting, and much more!
Showtime opens opportunities for collaboration with various parties to hold events and programs in related fields. The latest project is an online cosplay competition with the title SHOWTIME Cosplay Awards 2021!
About 8elements
8elements is a highly experienced digital content provider and mobile game publisher in the Asia Pacific region, specifically with regards to localized products and services for gamers in Southeast Asia.
As a trusted regional company, 8elements offers high-quality games as well as applications and digital content via the Play / App Store through collaboration with mobile network operators, news portals, online sites, and game accessories companies. 8elements has collaborated with Disney, Animonsta BoBoiBoy, Little Giantz Nussa, and Telkomsel DuniaGames; as well as other well-known products and brands.
Founded in 2003 by Joerg Tente, 8elements is a privately held company based in Hong Kong and Jakarta. Armed with the experience and dedication of the team for more than 10 years, PT. 8 Elements in Jakarta is now designated as the company's operational center.
;