Register now and start to vote for your favorite Cosplayers!
As the new home for the Cosplay Community in Indonesia, SHOWTIME continues to improve and adds new content to its official website, including various profiles of participants at the 2021 A7 Cosplay Awards, which you can choose from now!
The first platform in Indonesia that accommodates a variety of interesting activities around the world of Cosplay, SHOWTIME also holds a national-scale online competition for Cosplayers whose creations and talents have not been channeled for a long time.
A7 Cosplay Awards 2021 will be the part of an active participation from Showtime and Aurora 7 Indonesia to provide the widest opportunity for the Cosplayer community and their fans, plus earn income through it.
Interested? Join now by visiting www.SHOWTIME.co.id, and participate in various events, as well as many other benefits! The registration is FREE! Check out the details below.
A7 COSPLAY AWARDS 2021
SIGN-UP: www.SHOWTIME.co.id
FREE REGISTRATION!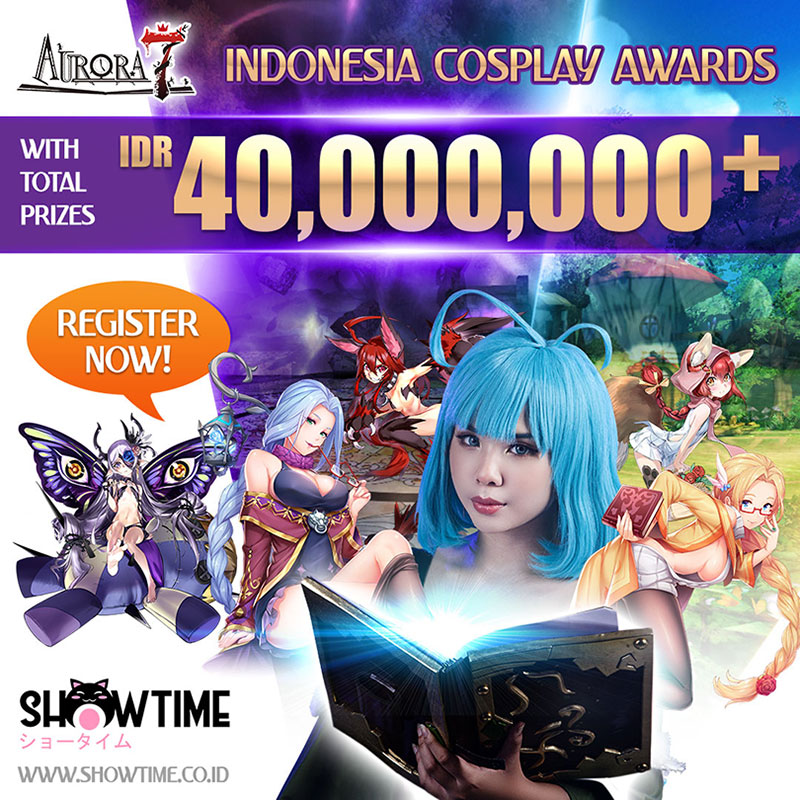 TOTAL PRIZE IDR 40.000.000+*
Prize distribution based on the voting results:
Juara 1 (vote) = IDR 10.000.000
Juara 2 (vote) = IDR 6.000.000
Juara 3 (vote) = IDR 4.000.000
The prize will also given to all winners based on below categories = IDR 3.500.000
* Best Female
* Best Male
* Best Lowcost
* Best Make Up
* Judge's Favorite
* Most Original
Quite easy and interesting because the character choices of A7 Indonesia are iconic characters from well-known classic fairy tales such as Alice in Wonderland, Wizard of Oz, Little Red Riding Hood, Pinocchio, and many other choices.
Take your best photo using the costume of your choice and upload it on the SHOWTIME site. The scoring system is according to the voting of fans and also cosplayers themselves. Then, it will later enter the judging phase by veteran cosplayers such as Zee Liu, Rian CYD and Ola Aphrodite.
The registration period will end on August 24th, 2021, as well as the maximum date to upload your photos for the competition.

Not only participants will get prizes, since the supporters would also have the opportunity to win prizes from the Lucky Wheel; such as 2 unit Kamera Fujifilm X-T30, 2 units of Samsung A72, and 6 ShopeePay worth Rp. 500,000!
Don't miss it! Visit now www.SHOWTIME.co.id and join the Cosplayer community throughout Indonesia!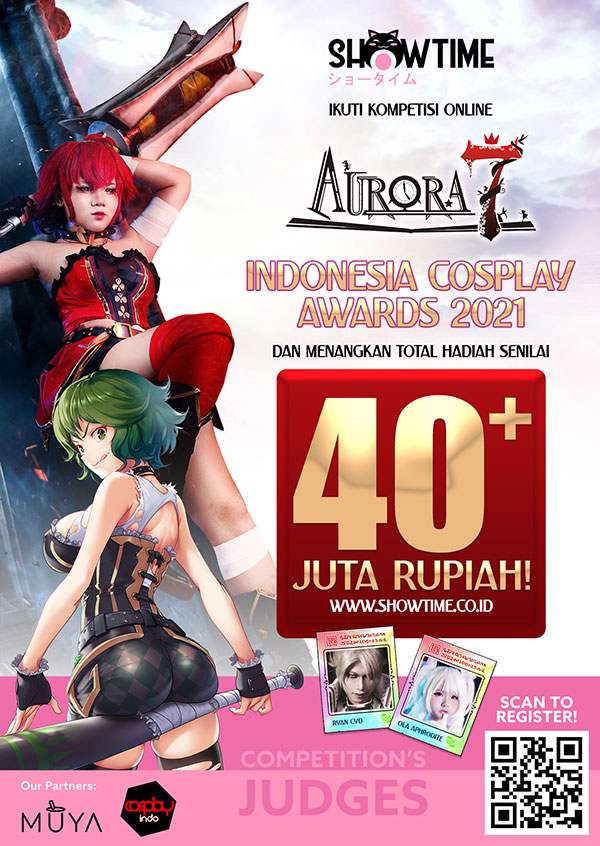 ;