It's time for Anime fans and cosplayer talents to shine again! Even though it is in difficult conditions to show off your skills on the stage, at least now you can show off your creations online through the Aurora 7 Cosplay Awards!
Showtime, in collaboration with Aurora 7 Indonesia, has launched an online cosplay competition event which will take place exclusively on the SHOWTIME platform. The registration period will open on May 11, 2021, and ends on July 11, 2021.
Participants will not be charged for registration, and all of them will be given approximately 60 days to prepare costumes with the characters themes from the Aurora 7 Indonesia game. Take photos of your best creations and upload them to SHOWTIME.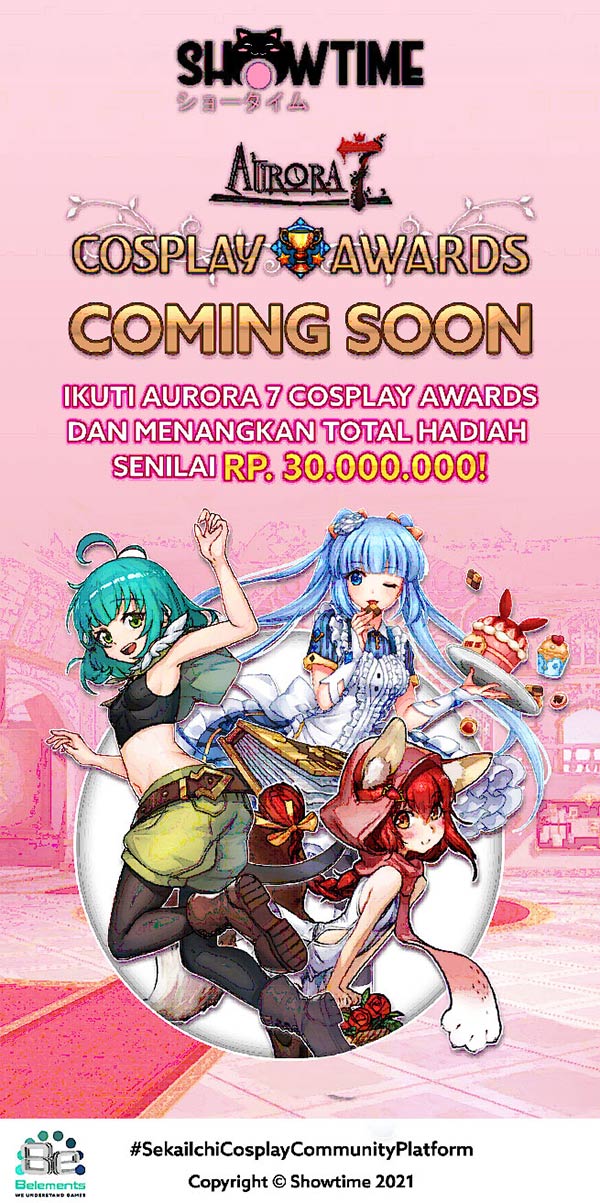 The prizes prepared by the organizers cannot be said to be small, with a total prize pool of 41 million Rupiah, the Aurora 7 Cosplay Awards will be one of the most prestigious online cosplay competitions in Indonesia this year.
The competition itself is based on voting from cosplayer fans, who will also be judged by Indonesian veteran cosplayers, namely Rian CYD and Ola Aphrodite. At the time of the judging, SHOWTIME will also invite several participants to attend the live streaming via Facebook and YouTube accounts for Aurora 7 Indonesia.
There are several winning categories; # 1 Most Voted Cosplayer, # 2 Most Voted Cosplayer, # 3 Most Voted Cosplayer, Best Male, Best Female, Best Make-Up, Judge's Favorite, Best Low Cost Cosplay, and Most Original.
After the registration period closes and the competition starts running, participants are given the time to provide information to their followers via their respective social media to get their support until August 31, 2021.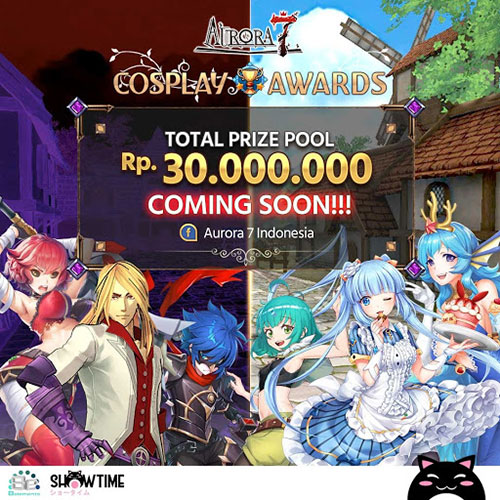 Not only participants who will get prizes, because supporters also have the opportunity to win a Lucky Wheel, including prizes in the form of 1 unit Yamaha Lexi motorbike, 2 units of Samsung A71 smartphones, and 6 MAP vouchers worth Rp. 500,000!
Isn't that exciting? It must be fun, right! Get ready from now on, register yourself on May 11, 2021 and prepare your best costumes photos!
Register via the link: https://showtime.co.id.
;