A boundless adventure in the world of Fairy Tales
Any gamer and anime fan would definitely enjoy a new action-packed mobile game with many stunning skill effects and 60 iconic characters famous for being cute and adorable – welcome new adventures in the world of your favourite fairy tales at Aurora 7 Indonesia!
Today (27/04), publisher 8elements, in collaboration with developer Gods Flame Digital and licensor InterServ International, finally launches the Mobile Action-RPG titled AURORA 7 specifically for gamers in Indonesia, fully localized into Bahasa and English.
Aurora 7 Indonesia is an exciting mobile action game set in a fairy tale world that introduces popular characters from famous stories. You can be The Wizard of Oz, Alice in Wonderland, Pinocchio, Little Red Riding Hood, and many more.

Enjoy the thrilling journey into the unique fairy tale world with some of your favorite princesses!
The unique feature of this game is the story plot which will bring you 2 different sides of each of these legendary characters. So, you are able to play not only as Alice and Rapunzel on the LIGHT side which you have been familiar with so far but for the first time you can explore their DARK characters!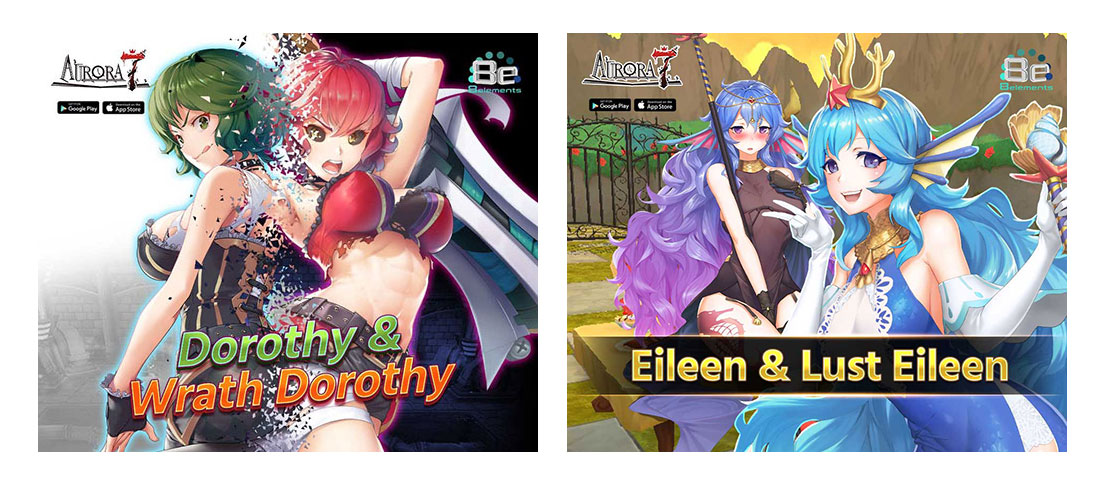 The storyline is very interesting and easy to follow which is supported by the quality of 3D animated graphics to spoil all gamers. Not to mention the variety of features to develop a character that is so wide and seemingly endless.
"In Aurora 7, you can explore the world of fairy tales differently than you have ever known before. The characters have two sides of a personality that can develop according to the storyline you want", said Wira Daniel, as Publishing Manager of Aurora 7 at PT. 8 Elements Indonesia. "This game offers the complexity of an Action RPG game but packaged in a cute and daring way so players will always be entertained. We are very confident that Aurora 7 will satisfy not only RPG gamers but also anime lovers in Indonesia", added Joerg Tente, Managing Director of 8elements.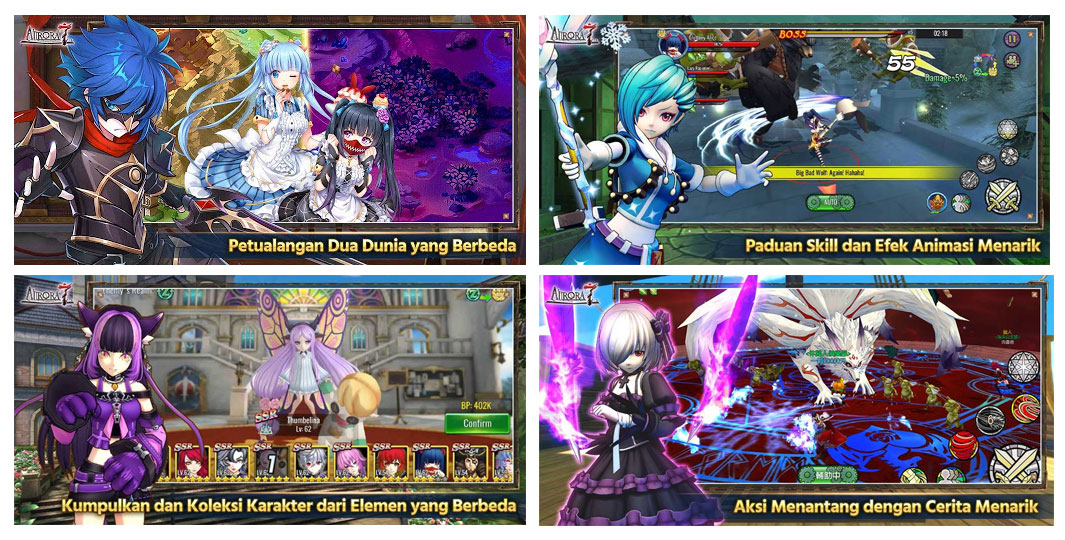 GodsFlame Digital is optimistic that Aurora 7 Indonesia will be loved by gamers because of their success in releasing the game in localised versions in several other regions. This allows for a PVP competition between servers that arouses the global e-sports appetite from Aurora 7 players in Indonesia in the future.
You can download Aurora 7 Indonesia via Google Playstore and AppStore. For those who have pre-registered (8 March - 9 April), you are entitled to claim rewards when the server opens. Enjoy an adventure in Fairy Land with sexy princesses and many beautiful and adorable characters!

------
Full details can be found on our official website, official Fanpage Aurora 7 Indonesia, Instagram, YouTube, Tik Tok channels, and our WhatsApp group community.
------
About Gods Flame
Gods Flame Digital Co., Ltd. is a Taiwan-based game studio with cross-platform development expertise, including mobile, PC and consoles. Gods Flame's passion for games and creative vision can be seen across the world through the studio's various game products.
Innovative, fun and quality are the studio's core beliefs behind all its production efforts, and the team is proud to be working with 8elements to present Aurora 7, the studio's latest ARPG offering to the Indonesia player community.


About 8elements
8elements is a highly experienced digital content provider and mobile game publisher in Asia Pacific, specialized in localized products and services for gamers in Southeast Asia and Australia.
As one of the most established regional players, 8elements markets high quality branded and non-branded games and apps and premium mobile contents through App/Play Stores and in collaboration with mobile network operators, independent portals, online news sites and handset manufacturers. 8elements proudly co-operates with Disney, Animonsta's BoBoiBoy, Little Giantz' Nussa, LesCopaques' Upin&Ipin and Telkomsel's Duniagames; among other brands and quality products.
Established in 2003 by its founder Joerg Tente, 8elements is a privately owned company headquartered in Hong Kong. Based on work experience and team dedication in the past 10 years, PT. 8 Elements in Jakarta developed into the operational hub of the company.
;