Games as active as the battle royale genre can be played more fun with a variety of unique challenges in the style of Fall Guys: Ultimate Knockout!
Just released on August 4, the game created by MediaTonic and Devolver Digital was suddenly gone viral and reached over 2 million copies on Steam, in just 5 days since its launch!
It was getting even more interesting, probably already predicted it would, when the mobile version of Fall Guys: Ultimate Knockout is about to be realized!
One of the mobile game developers from China has obtained the release rights for the mobile version of Fall Guys: Ultimate Knockout!
This news finally closed the previous furor when a clone version of Fall Guys appeared on the iOS platform. But, this game will only be available to play in China.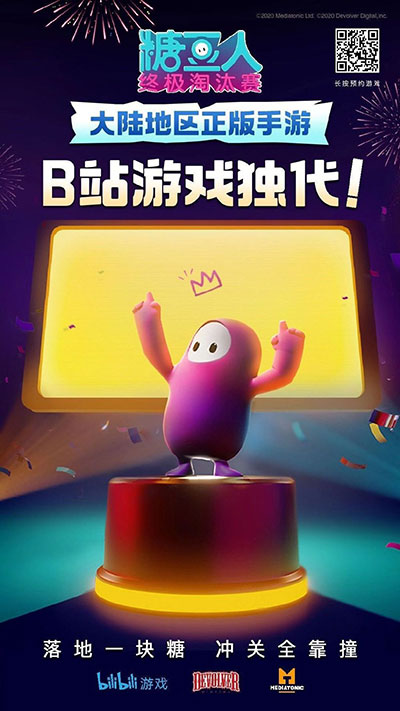 It doesn't mean that Fall Guys Mobile will never be able to release for global. It is just still unknown when is the exact time for the game to be available in the SEA region, or any other countries.
According to news via Forbes, Fall Guys have many fans in China, so it is not really surprising for Bilibili to get the copyright to make the mobile version.
Several leaks have appeared on the Twitter social media platform in the form of a video trailer shared by one of the users.
Chinese games and entertainment company Bilibili has secured the rights to publish a mobile version of Fall Guys: Ultimate Knockout in China.

The game released for PC and PS4 on August 4, 2020 and has become a viral hit.#FallGuys https://t.co/BjElzemUGr pic.twitter.com/EBgYq3pck5

— Daniel Ahmad (@ZhugeEX) August 22, 2020
Until now, we do not even have a confirmed release date for the Xbox One version, but the speculation date is around spring next year. So, have you guys play this fun battle royale called Fall Guys: Ultimate Knockout!? Tell us how do you feel about this game!
;