Mobile Legends is updating December with the Christmas theme. Patching notes 1.4.36 presents the map and some of the heroes needed for more balanced gameplay.
In addition to providing forest updates and existing gameplay changes. Mobile legends apparently also keep a new secret, which is updating the battlefield/ map. The addition of "Imperial Sanctuary" makes the existing map look even more slicker.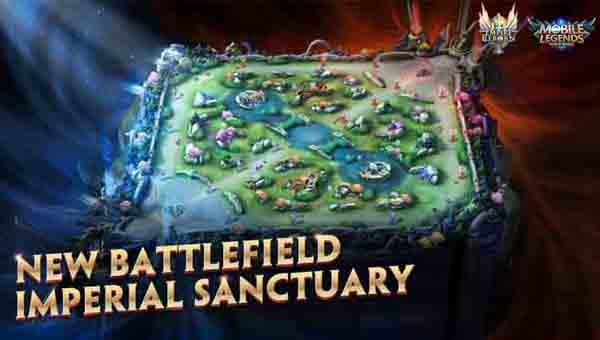 Can be seen in the picture above, wherein the update Moonton adds quality from the air, to the bush on the legendary cellphone and changes the design of the existing minion so it looks more modern. Not only that, players can also see the quality of the wall given the difference before and after it.
This update is rumored to be released by Mobile Legends on 21 December 2019, announced 4 days before Christmas. Various new updates that will make the playing experience more exciting. So what are you waiting for?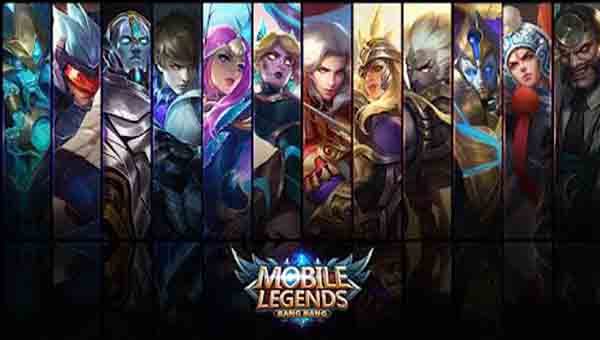 Hero Adjustment
Optimize the animation skills of the following heroes:
Valir.
[Wanwan]
Crossbow of Tang: now this skill can be thrown at any target when all weaknesses are attacked, previously it can only be thrown at one target where all weaknesses are attacked.
[Pharsa]
Wings by Wings: Optimized skill description. Now this skill is in sync with the effect of the skill on the battlefield.
[Masha]
Thunderclap: Adjusts the damage reduction from 30% - 50% to 25% - 35%.
[Baxia]
Baxia-Shield Unity: Stun duration is adjusted from 1 second / 2 seconds to 0.75 seconds / 1.5 seconds
Tortoise's Puissance: Adjusts the slow debuff from 30% to 15%.
[Ling]
Reduces basic damage from 130 to 125.
Defiant Sword: Physical attack bonus reduced by 5%.
[Hanabi]
Basic attack range increased from 4.8 to 5.
[X.Borg]
Basic HP increased from 1038 to 1078.
[Fanny]
Steel Cable: At all levels, energy costs increase by 1.
[Badang]
Basic Damage decreased from 119 to 111.
[Carmilla]
Vampire Pact: Fixes problems where passively reduces defense for itself.
Sanguine Bats: Cooldown is adjusted from 12 seconds - 10 seconds to 10 seconds on all levels.
Curse of Blood: Range of skills decreased from 6 units to 4 units. The initial slowdown effect increases from 60% to 90%. The duration of deceleration increases from 2 seconds to 5 seconds.
Optimized skill description.
[Cecilion]
Bat Impact: Basic damage has increased by 25. Now he can also deal doubly damage to enemies close to him.
Bats Feast: Now after casting this skill, Cecilion's movement speed will increase by 60% which will quickly decrease to 30% in 2 seconds.
[Silvanna]
Imperial Justice: Cooldown is adjusted from 45 seconds - 40 seconds to 45 seconds on all levels.
[Belerick]
Ancient Seed: Optimized skill description so that it can harmonize with better skill effects. Now after casting this skill, Belerick will leave seeds in the path that can deal extra damage to enemies, slowing them down for 1 second and giving them taunting effects for 1.2 seconds. Reduces damage per hit, but hitting the target 2 times will produce more damage.
Deadly Thorns: Basic damage from rebound attacks is reduced from 200-410 to 150-360.
;