Hi Twigsters,
Looking for an event for this weekend? You can check-in to EXGCon 2019, this esports and gaming event on December 13-15, 2019 at the Kartika Expo Center, Jakarta.
This big event aims to bring together the gaming industry players in Indonesia. EXGCon embodies that collaboration with several important actors in the Indonesian gaming industry such as publishers, pro players, casters, cosplayers and Indonesian musicians. Special in this year EXGCon also held the Indonesia Gaming Award and presented the Experience Zone for a more interesting and real consumer experience.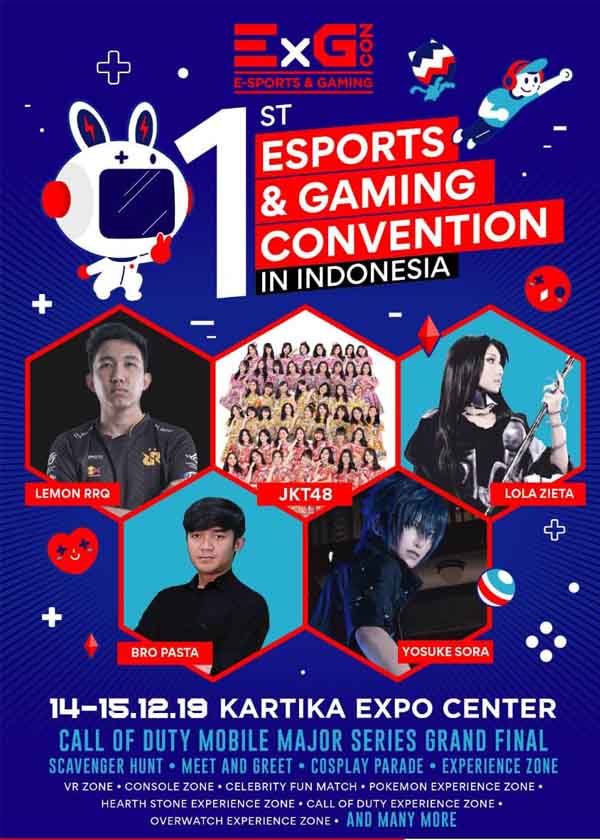 The entire ecosystem can gather and enjoy all the subject from esports and gaming activities. With 2 stages, experience zones, scavenger hunts, tournaments, awards event, markets, meet and greet, international cosplayers, and music performances. Everyone can socializing and making connection!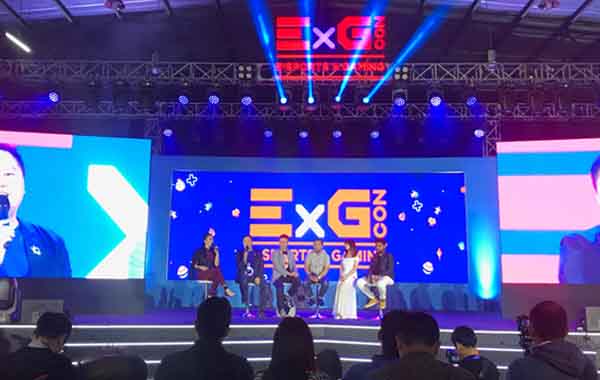 Since esports and gaming is becoming a well-known industry and the new era in Indonesia, FAMOUS ALLSTARS NETWORK initiated to hold this festival. This industry continues to grow rapidly and can be maintained in the midst of competition among technology and online business in Indonesia.
YOU CAN Get the ticket by ONLINE HERE

EXGCon 2019 open for public from all ages. No matter you are a Pro, Static Player or even a newbie in this epic battle, ExG Con 2019 will be the big highlight event for all esports and gaming enthusiasts in Indonesia!
;