Hi Twigsters,
This weekend, TRii has received an honor invited to the opening ceremony of Kolaborasa. Two sons of President Joko Widodo; Kaesang Pangarep and Gibran Rakabuming teamed up with renowned Indonesian chef Arnold Poernomo, as well as the famous YouTuber Gaming, Reza 'Arap' Oktovian to opening a new business concept titled Kolaborasa. Located at Kaesang Gallery the four public figure represents the one place for gaming-entertainment and food collaboration on Saturday (7/12).
The concept is aim to unite the four people with different backgrounds, is certainly conceived to be a pioneer that makes it easy for consumers to meet their wants and needs in the same place. Kolaborasa at Kaesang Gallery is a combination of several brands (Sang Pisang (banana), Ternakopi, iColor, Mangkok Ku & Tokyo Gaming Space) which are uniquely packaged with the tagline 'if necessary, you can eat and play games while repairing your cellphone'.
The event began with a ribbon cutting by Kaesang, Gibran, Reza Arap, Chef Arnold and their staff, as a sign that Collaboration at Kaesang Gallery has been officially opened. Kaesang as the CEO of the Sang Pisang said, "The presence of Sang Pisang is fit for consumers do not get bored when playing games or cellphone service, can while drinking coffee and eating."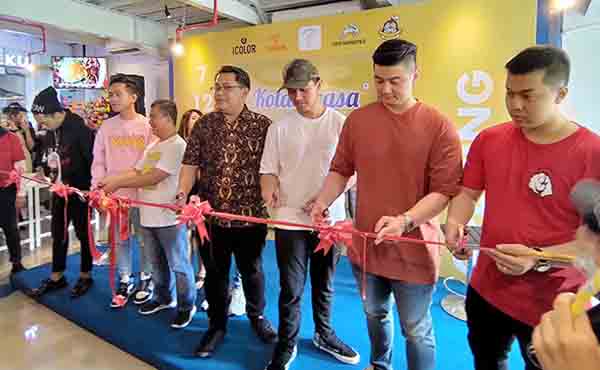 Meanwhile, Chef Arnold certainly focuses on serving food with the archipelago's taste, but remains comfortable for the purse because the price range for Mangkok Ku is around 19,000 to 50,000 rupiah.
As Kaesang mentioned from the start, the Apple product service business would be part of Gibran with its iColor.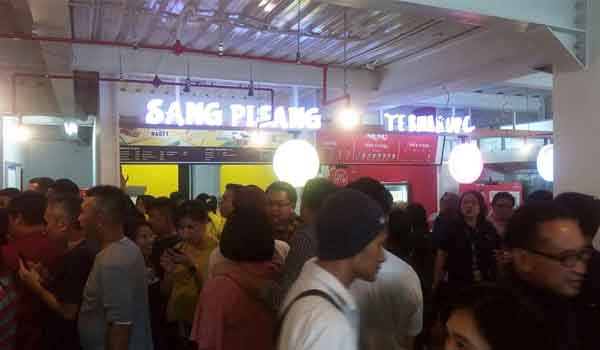 If Sang Pisang, Ternakopi and Mangko Ku are placed on the second floor, we can Tokyo Game Space place on the 3rd and 4th floor. Here, the gaming space provides 100 PC with high specifications. This will become a den for gamers to play their favorite games. Beside offers more comforts and food services in one place, the price for renting a computer in Tokyo Gaming Space ranges from 15,000 to 20,000 rupiah. Although carrying the premium concept, of course the price range is still very affordable and friendly for gamers.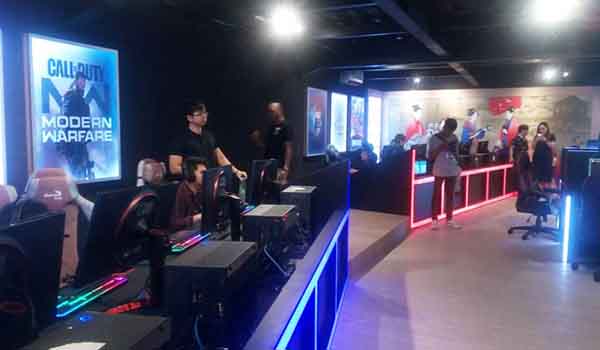 "Tokyo Gaming Space is an internet cafe, with VIP room and Regular too. The price range is between 15,000 - 20,000 rupiahs for 1 hour for VIPs, while the regular ones are certainly below that price. and the 3rd floor is a regular VIP and 4th, "Reza Arap informed. "On the 3rd floor deliberately made a little and there is a 5v5 row because in the future we want to make a tournament in that place." Arap continues.
Well, the concept of good foods, beverages and gaming sounds inviting for a hangout place. Curious and want to give a visit? Just plan your trip ahead to Jl. Agung Utara Raya A36A / 18, Sunter Agung, Tanjung Priok, North Jakarta.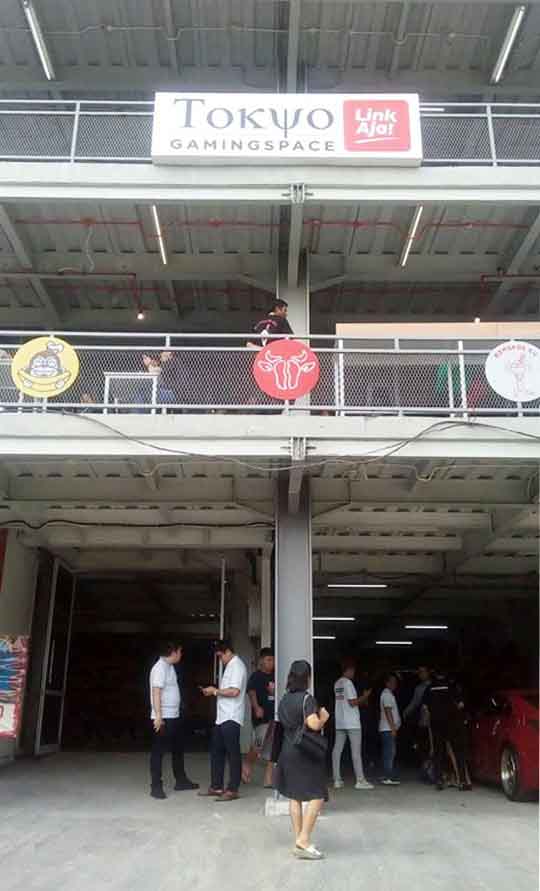 ;