We have compiled everything you need to know about Sony PlayStation (PS5) including all the latest news, release date, games, specs, features and more. We'll be updating this article on a frequent basis, so be sure to check back for all the latest.
After months of speculation, Sony has confirmed the obvious – its next console will be none other than the PS5 (or PlayStation 5 if you fancy being all official). With a release date set for the latter months of 2020, the company is slowly teasing details before what we anticipate will be a full-blown reveal in the early parts of next year.
The next generation of gaming consoles is drawing closer and closer, with both Sony and Microsoft beginning to show their hands with small glimpses at their respective hardware's specs, games and general capabilities. However, the full picture still remains very cloudy.
PS5 at a glance
On balance, we predict the following to occur in the coming weeks, months:
The PS5 will launch in the later months of 2020, expect a full reveal event in the coming months
E3 2020 will likely feature both PS5 and Xbox 2 as they compete to showcase their hardware and software
In terms of launch titles, we can expect a major selection of third and first-party experiences
Some of the confirmed features include improved loading times, 8K resolution and ray tracing
Your entire physical and digital libraries will be available at launch, if all goes to plan
PS5 SSD
PS5 console – Leaked images show potential devkit in the wild
New images have emerged that potentially depict the long-rumoured PlayStation 5 development kit in the wild, although where exactly the picture was taken is unknown. Coming to us courtesy of ZoneOfTech, the image features the same design mentioned in previous patents and hinted at during Wired's most recent piece, the same one which confirmed the console's name and release window.
PS5
It's not the prettiest piece of hardware in the world, resembling something you'd cook toasties in as opposed to playing the latest games. Fortunately, development kits are seldom representative of final hardware, often seen as huge, unwieldly black boxes housing components in a way never meant for average players to use. The image even describes it as a prototype, featuring all manner of knobs and switches the launch model likely won't have.

PS5 news – Samsung SSD could be used in next-gen consoles
According to a recent presentation from Samsung in Tokyo, Japan – the company's SSD technology will be used in the next-generation of consoles. The presentation only makes reference to "consoles" and doesn't namedrop the PS5 or Project Scarlett specifically, so perhaps it has made a partnership with both? Samsung claims that its distinct SSD technology will be faster than standard drives – enhancing loading times and other processes significantly.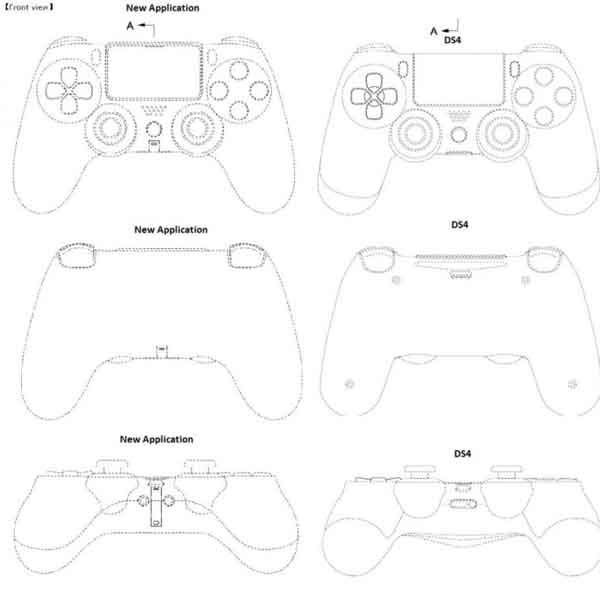 PS5 release date – When is the PlayStation 5 coming out?
The PS5 will be launching in the latter months of 2020, Sony has confirmed. We imagine this will land in November, ensuring the console is comfortably in the homes of players ahead of the Christmas period. We'll be sure to share more specific the second we hear more.
PS5 backwards compatibility – Yes, you can play all your old PS4 games
PS5 system architect Mark Cerny (also known as the creator of Knack) has confirmed that the upcoming console will be compatible with existing PS4 titles. He hasn't confirmed whether this will encompass the entire library and all existing PSVR experiences, though. Having access to everything on PS4 on day one would be a genuine game-changer, if you'll pardon the pun.
We're also curious to see whether the PS5 will apply benefits to existing games in a similar way to PS4 Pro. Imagine playing the likes of Days Gone and Horizon Zero Dawn at a solid 60fps. Yes, please! Better yet, a recent patent teases that backward compatibility on PS5 will improve more than just loading times.
PS5 Boost mode – Will it have one like the PS4 Pro?
One of the PS4 Pro's key features is a 'Boost Mode' which enhances performance on games yet to receive official patches for the console. Alongside supersampling, it provides players with 1080p displays a reason to upgrade from the base console.
It remains unclear whether your PS4 library will receive a similar selection of upgrades when played on PS5, or if developers will need to issue special patches to make it so. Having the ability to insert any disc or launch any digital title and have improvements automatically applied to them on next-gen hardware sounds too good to be true, but you never know.
PS5 Games – Have any titles been announced?
Sony's next-generation console is drawing closer and closer, and this means it's becoming far easier to predict what experiences will be arriving on the platform both at launch and during the weeks, months and years that will follow.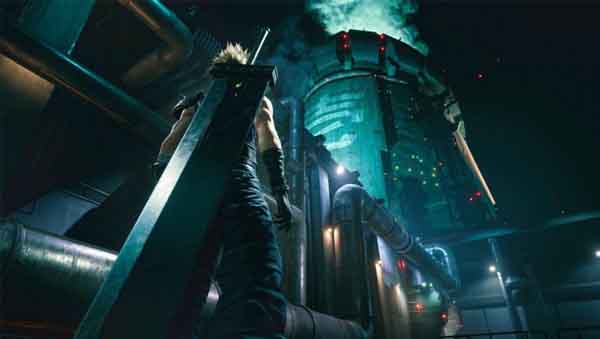 With Sony having recently purchased Insomniac Games, and the enormous success of the first instalment, a sequel to Marvel's Spider-Man on PS5 is already guaranteed, with the first title having left its narrative on a juicy cliffhanger we're eager to see resolved. There's also the likes of Resistance, Ratchet and Clank and others we'd love to see the developer revisit.
Horizon Zero Dawn is another first-party blockbuster that most definitely has a sequel in the works right now, ready and waiting to pounce onto PS5 when the time comes. While I personally wasn't the biggest fan, developer Guerrilla Games produced a vast, beautiful world with a compelling story and mechanics to match its visual ambition. Combine that with ray-tracing and more powerful hardware and our jaws will be firmly on the floor.
;