Hot Wheels Infinite Loop is a brand new mobile racing game that provides real-time eight-player PvP racing. It takes place in the year 2068, when the Infinite Loop provides a brand new racing experience that you can experience right now on your phone.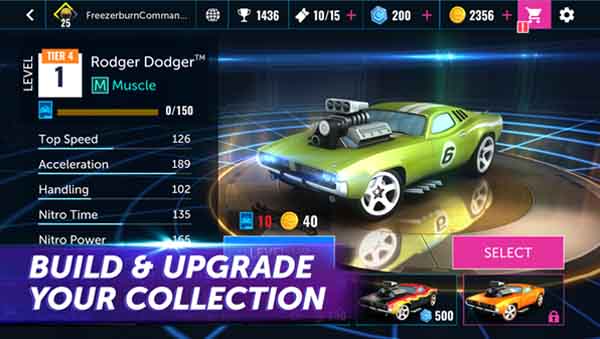 You'll perform stunts, smash other players off the track, and, inevitably, crash in a heap of fiery destruction.
There are a variety of signature Hot Wheels cars to collect, like the Bone Shaker, Twin Mill, Shark Bite, Rodger Dodger, and more, and you can upgrade all of them.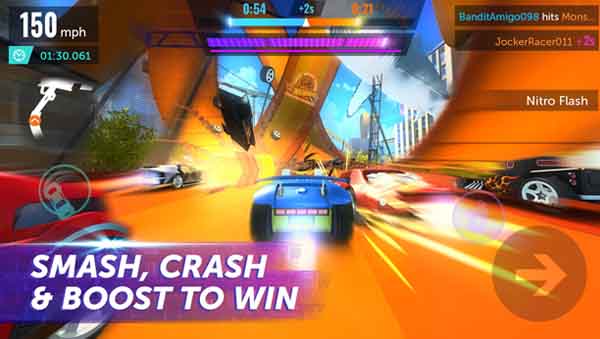 COMPETE AGAINST THE WORLD
• Race against players in real-time 8-player PVP battles
• Compete in tournaments for special rewards and epic prizes
• Challenge other racers and compete against the world
SMASH & CRASH YOUR WAY TO THE TOP
• Drift to fuel your boost and speed your way ahead of your rivals
• Smash and crash your Hot Wheels® through New York and London
• Monstrous nemeses and clever traps are ready to take you down - avoid them at all cost!
UNLOCK, UPGRADE & COLLECT LEGENDARY HOT WHEELS
• Collect legendary Hot Wheels® and add awesome skins
• Win rewards and level up by acquiring the rarest cars
• Maximize the performance of every Hot Wheels®
Are you ready to take on the Infinite Loop? - Challenge Accepted!
Well if you fans of Hot Wheels and racing games, you shouldn't miss it. Go to Google Play and grab Hot Wheels Infinite Loop right now.
;