Utawarerumono: Lost Flag will at last launch on 26 November, according to Aquaplus! Thanks to Gematsu, we also know some more characters revealed for the game, featuring one new and six returning characters.
NEW CHARACTER:
Kuuran (Tomoyo Kurosawa): Bad-mannered, but a good person at heart. She keeps the young orphans of the slums in line.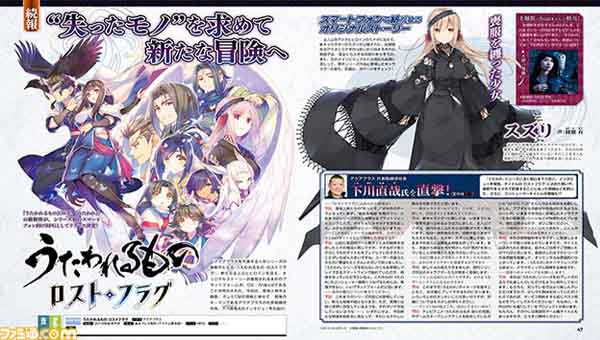 RETURNING CHARACTERS:
Uruuru and Saraana (Ayane Sakura)
Ukon (Kentarou Tone)
Maroro (Ooki Sugiyama)
Shis (Hibiku Yamamura)
Kamuchataaru (Hiroko Taguchi)
Nuwangi (Hiroyuki Yoshino)
As it were, the game reached all its pre-registration milestones a while back, so all users will be getting the full rewards! Are you looking forward to a new chapter of Utawarerumono? If you're unaware and able to read Japanese, you can also get the original visual novels on both iOS and Android.
;