G-Star 2019 ended yesterday, and even though companies such as Pearl Abyss and Netmarble brought on a great show, some of the visitors and most gamers are noticing Nexon and NCsoft missing out on the annual event.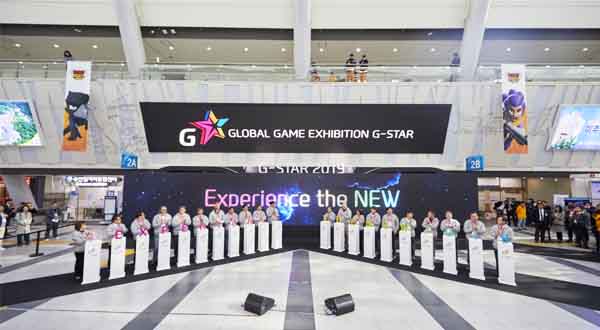 The annual show, taking place each November and featuring activities for both gamers and game makers, is a fixture in the international calendar now. You can now check out the full schedule for the event. It includes the 2019 Korea Game Grand Prix, G-STAR Welcome Reception, Opening Ceremony, B2b Networking Party, G-CON Global Game Conference 2019, G-STAR Indie Showcase and Game Investment Market.
The South Korean games market is in the top five in the world, and G-STAR represents an excellent opportunity to do business with the many existing companies and games developers in the country and from neighboring regions
Whatever your interest in the games industry, whether you are a publisher, developer, or an investor looking for new opportunities, G-STAR is the perfect destination to start doing business in Asia.
The Asian market is one of the fastest-growing regions in the games business. And South Korea itself is home to some of the biggest names in games including the likes of Netmarble, Gamevil, NCSOFT, Smilegate, Bluehole, Supercell (the annual sponsor of G-STAR) and many more.
To round up our coverage of G-Star 2019, here are some of the more popular ones we found. There might still be some post-event articles, but until then, stay tuned for more updates!



Ragnarok Origin (Mobile)
The Lost Memories: Valkyrie Songs (Mobile)
A3: Still Alive (Mobile)
Seven Knights Revolution (Mobile)
Second Country: Cross Worlds
Shadow Arena (PC)
Ragnarok Crusade: Midgard Chronicles (PC)
Project Pendion
;