Hi Twigsters,
Looking for big e-sports event this weekend? UniPin, an online game voucher company that is certainly familiar to gamers in Indonesia, will again hold the Southeast Asia Cyber ​​Arena e-Sport tournament (SEACA) on 8-10 November 2019 at Balai Kartini, Jakarta.
Following the success of SEACA last year, at this year's event, UniPin targeted up to 10 thousand e-Sport teams to compete in 2000 matches.
In addition, in this competition to support highly committed e-Sport players by dedicating their lives to become professional e-Sport athletes in achieving the highest achievements and making the nation proud.
This was conveyed, Ashadi Ang as CEO and Co Founder of UniPin said that UniPin was determined to fully support the interests and hobbies of Indonesian young generation in the e-Sport field.
SEACA 2019 was held as a concrete manifestation to encourage the development of e-Sport in Indonesia.
"I hope that this 2019 SEACA will be held as a place for Indonesian young people who love e-Sport, so that they can show their talents and skills in competing for achievements." Said Ashadi Ang.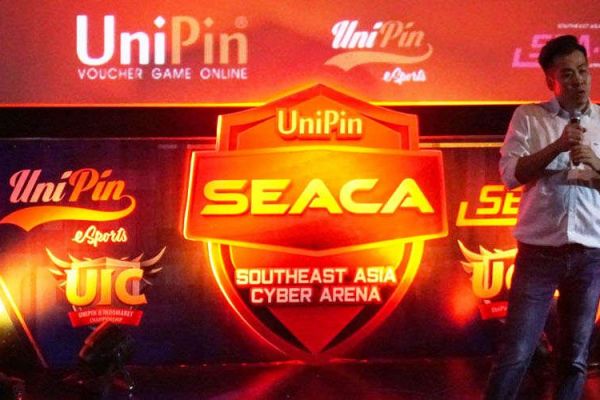 This 2019 SEACA won the grand prize of IDR 2.4 billion from four games competed, namely Dota 2, Free Fire, PUBG Mobile and Tekken 7.
SEACA itself is an e-Sport platform that turns people who like to play games (gamers) into professional players by giving opportunities to each and every gamer to be able to compete in a competitive environment with professional players.

SEACA 2019 is not only held in Indonesia, but also in other Southeast Asian neighboring countries, the Philippines and Malaysia.
Previously, UniPin will also hold two events to get the best team, the UniPin Indomaret Championship (UIC) in collaboration with Indomaret and will be held in 24 cities in Indonesia and UniPin City League (UCL) which will compete with the Free Fire game and will be held in 12 cities which is a tourist destination in Indonesia.
;