Blizzard BlizzCon 2019 is kick-off last weekend, 1-2 November 2019. The gaming event plenty to show during its celebration this year, from Overwatch, Warcraft, and Diablo also address some recent controversies.
The first game announcement during BlizzCon 2019 was the long-awaited Diablo IV, which was introduced with a cinematic teaser trailer as well as a quick gameplay demonstration. In a very dark village, we first see a burnt-out building covered in blood in its interior, and as villagers attempt to escape, they are nearly overrun by a swarm of monsters.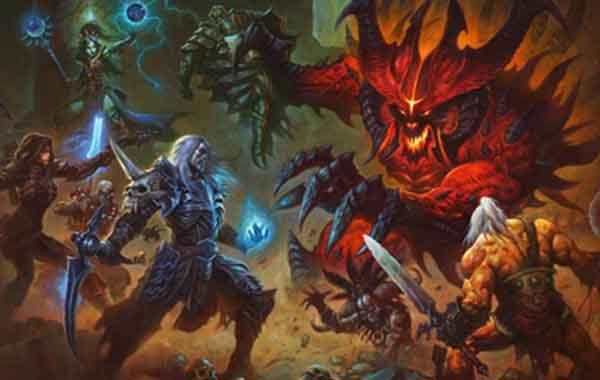 Blizzard aims to make Diablo IV a dark game more in line with the first two titles, and every monster and character in the game will have its place in the world. Three playable classes have been revealed — Sorceress, Barbarian, and Druid — each offering different types of players an option for battling the game's many enemies.
There will also be enemy camps and friendly towns to visit, as well as special player-versus player zones. Though previous iterations of the game were reportedly experimenting with new perspectives, Diablo IV will remain an isometric action-role-playing game.
No release date has been given for Diablo IV, but it will release on Xbox One, PS4, and PC.
Overwatch 2
The show-stopper at BlizzCon 2019, Overwatch 2 is a full-blown sequel to the original 2016 hero shooter, but Blizzard is taking a different approach to how it offers content. The sequel includes a few different player-versus-environment options, such as story missions and replayable "Hero" missions, and you can customize and upgrade abilities for your heroes. All characters, which now number more than 30, have been given redesigned appearances for the game, as well.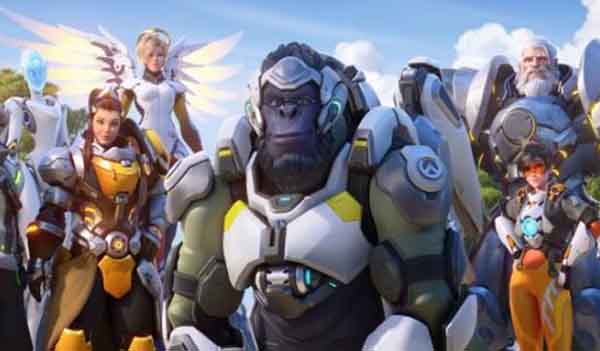 However, player-versus-player content will not be split from the first Overwatch. All maps and characters will come to the earlier game, and players in one game will be able to compete against those in the other. Any cosmetic rewards you unlocked in Overwatch will transfer to Overwatch 2, so there is no downside to going to the newer version. There is also a new mode called "Push" that will be available across quick play, competitive play, and The Overwatch League.
No release date has been revealed for Overwatch 2 yet, which could mean it is heading to the PS5 and Xbox Scarlett with cross-play support, but that remains to be confirmed officially. It will be coming to PS4, Xbox One, Switch, and Battle.net as of now.
World of Warcraft
Finally, the team announced it's eighth expansion, Shadowlands, which will follow Battle for Azeroth. After characters die, and before they are revived, the world they see is the Shadowlands, and in this pack "Azeroth's heroes will confront the wonders and horrors of the afterlife." (read the previous articles about World of Warcraft).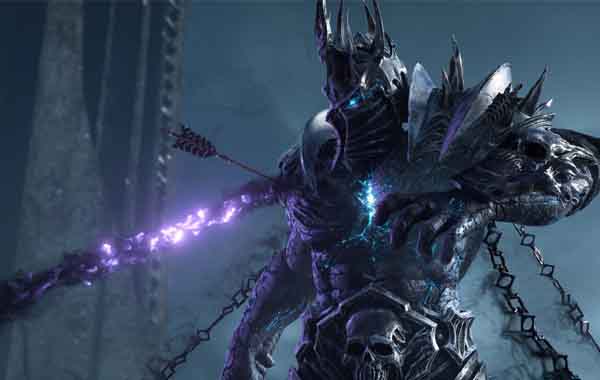 From a gameplay standpoint, players will explore five new zones, and the game is getting a new leveling experience. The progress from levels 1 - 10 will be completely revamped, before players can explore any of the previous expansions while they progress from 10 to 50. Once a character reaches level 50, then they can enter the Shadowlands and potentially reach level 60, which compresses the old system where players were leveling up to 130.
Character customization has also been revamped, with different tattoos, hairstyles and options that go far beyond simply adjusting one's skin tone, and now Death Knights will be available for any of the game's races. As usual, there are 8 new dungeons, and its first raid is set up for 10 players. Still, one of the biggest new features is Torghast, Tower of the Damned, a new randomized dungeon experience that's apparently inspired by the roguelike genre.
;