The first tournament of Drodo Studio as the publisher of Auto Chess is the 2019 Auto Chess Invitational officially ended. A total of 32 players who managed to advance to the final round held in Shanghai, China is fighting over a total prize of 1 million US dollars or around 14 billion rupiah.
South Korean player Park "JinSoo" Jin Soo successfully defeated 31 other participants and won 1st place in the Auto Chess Invitational 2019. With this victory JinSoo was entitled to a prize for the first prize of 450 thousand US dollars or around more than 6 billion rupiah.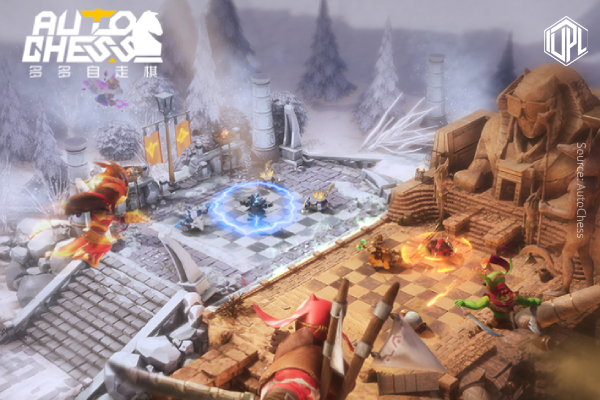 Face difficulty in the first two games, JinSoo managed to show other strategy skills in the next game. With its flagship glacier knight strategy combo, JiSoo is consistent from the start of the game and manages to stay on top in the next match. Although in the last game JiSoo only managed to rank 5, but the points cannot be overtaken by the lower ranks.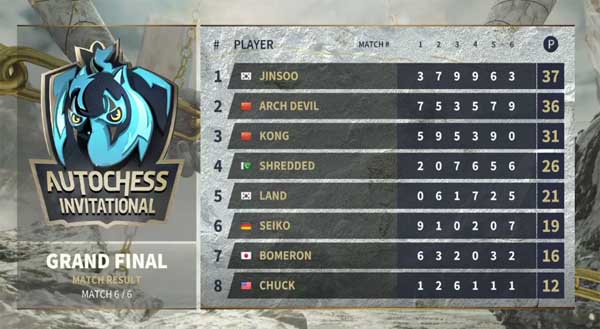 The points collected by JiSoo from the 6 games that were contested in the grand final party were 37 points by calming the 2 existing games. While the player who is in the second position is Arch Devil with 36 points, 1 point behind JinSoo despite winning the sixth game. While the player who managed to rank third is Kong with 31 points. Uniquely Kong also managed to win two games, namely in the second and fifth games, unfortunately in the last game Kong had to be a caretaker.
The new 2019 Auto Chess Invitational is the beginning of the esports competition held by the auto battler genre game. Currently, Auto Chess can be played for the PC platform and has new features that attract the players.
;