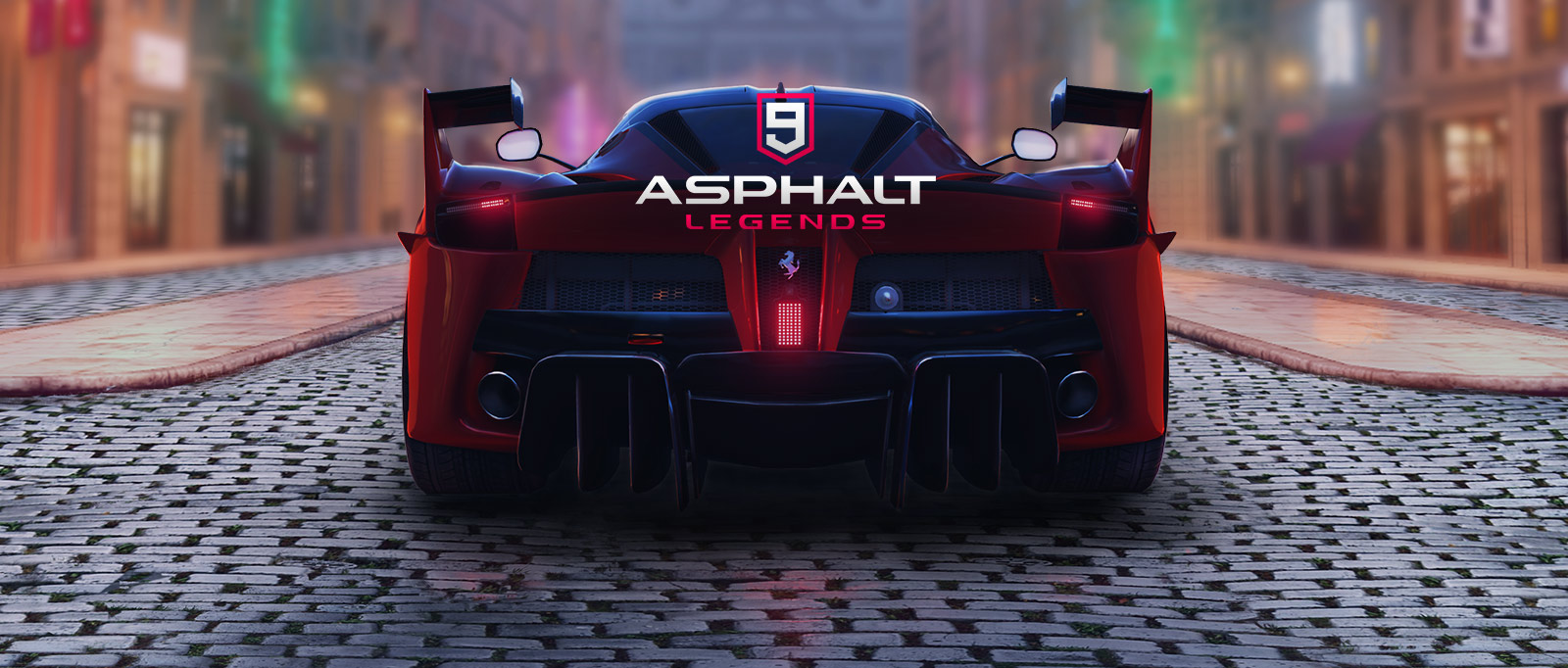 Asphalt 9: Legends continues Gameloft's journey of a gaming franchise that lets you do all the outlandish driving that you won't be able to do in the Real Racing games, for instance. This retains the roots of being an all-action arcade racing game that will keep you involved and surprised. Apart from that, there are significant changes under the hood to make this game significantly better its predecessors.
The gameplay itself remains all about aggressive driving. You are encouraged to go in full-contact mode, knock rivals off the road (though they do re-emerge from their troubles rather quickly) and generally drive like a monumental moron to get more in-game rewards. You can also drift around corners or do a full 360-degree tumble dryer turn at speed—there are on-screen buttons that you need to tap.
Asphalt 9: Legends supports tilt and tap steering control options. This time around, there is a new addition too called TouchDrive. When this option is activated, the car steers and accelerates based on the software algorithms induced intelligence, and you will need to simply bother with the drifts, 360s, jumps off ramps and nitro boosts. TouchDrive will also give advance indication of upcoming elements, such as nitro bottles and jump ramps. While TouchDrive works well for the most part, you'll probably want to switch to the manual driving mode for faster manoeuvres or if you are in a battle with one of the rivals. However, this is a big boon for beginners or casual gamers, who won't get bogged down by the difficulty level at some stage, get bored of it and eventually move on.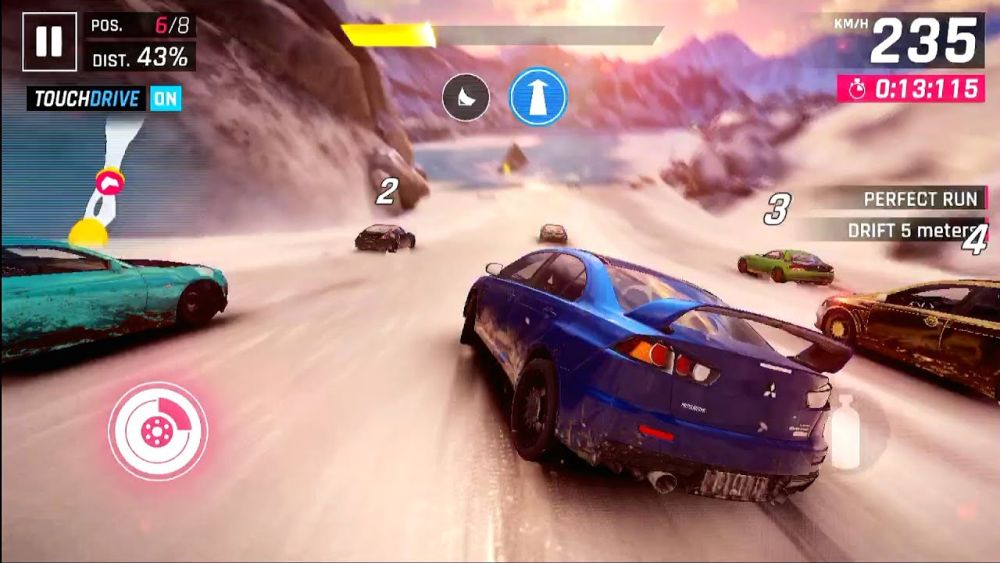 The visuals and graphics in Asphalt 9: Legends are truly a level up from Asphalt 8: Airborne. The gameplay is a lot more immersive, and the detailing of every element in the frame has clearly been worked on. Every time you run a wheel off the road, the dust that get thrown up is finely detailed, for instance. The locations are basically taking you around the world, but then again that would be expected, since there are 800 races available in total. The cars look very realistic too, and the line-up includes an Aston Martin Vulcan, Ford GT, Nissan GT-R Nismo, Ferrari 488 GTB, LaFerrari and the McLaren P1. However, it isn't exactly easy to get the exotic cars. As with most racing games, you start from the bottom of the pyramid, and then work your way up. In many races, the rewards that you get are blueprints of vehicles. You will need to collect the required number of blueprints for the car that you are eyeing, before you can unlock it. This slightly difficult, and we feel that element has been added to ensure that players remain active for longer on the game, in the pursuit of their favourite car.
It is perhaps not even a debate that you must download Asphalt 9: Legends. The game is free to download on iOS and Android. As with most freemium games, the game itself is free to download and play, but you have the option of in-game purchases from your real money to speed up the progress. The cost of buying tokens and credits in the game will cost you upwards of Rs159 per purchase. The graphics, the range of cars that you can drive and the fine attention to the elements on the screen make for a much more immersive experience all through.
Stay tunes on TRii for more interesting news!
;