Hi Twigster!
Conquest 3 Kingdoms is a Simulator Strategy Game with 3 Kingdoms romance themed. Build your kingdom and feels the thrill of the fight in the legendary battle war!
Set your strategy for reach the eternal victory and unite all the kingdoms. It's time to fill your destiny and become a strongest emperor of the Dynasty Han history!
Conquest 3 Kingdoms Features:
Build Your Kingdoms!
Build your kingdoms as a place to defend from enemy attacks and win every war!
War Endless
Always alert for attacks by enemies who come at any time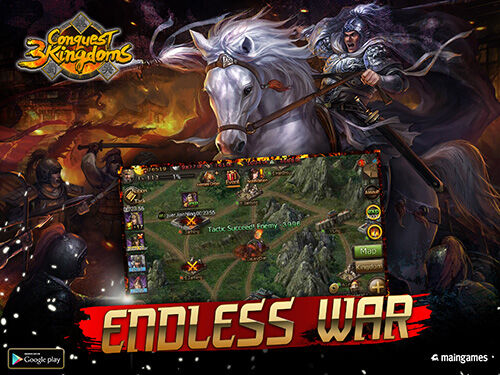 Voice Chat
You can talk with other players via voice chat
Legendary General
Recruit or invite the legendary Era of the Three Kingdoms to lead your troops and achieve victory
Stay tune on TRii for more interest news game article and more info!
;