Hi Twigsters!
We only count the hours towards the 2019 New Year!
We have tried to maximize our services, in order to satisfy the users, such giving the best games and APKs to the TRii platform, interesting events that we provide for all of TRii users, and special rewards for you, TRii loyal users!
However, there are also shortcomings and obstacles that occur in our process to serve all of TRii users, but of course we will continue to strive to give the best to all TRii users!
Thank you to all of TRii users who have joined TRii.
Also, thank you to all of the partners who have joined TRII in 2018: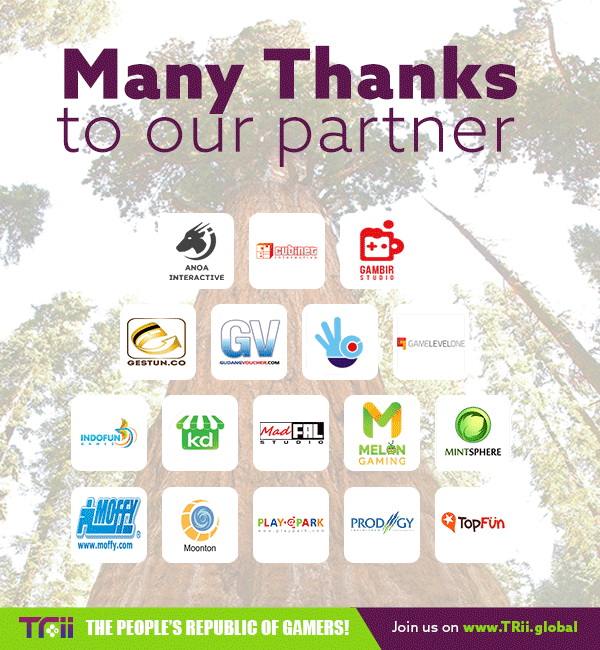 Hopefully we can always provide our best service!
Keep stay tune on TRii, because there will be interesting events at the beginning of 2019 waiting for you, that will be more festive than 2018!
Happy Holiday!
;