Mobile gaming and esports in Indonesia showing positive signs of growing both the numbers of gamers and the industries. Telkomsel, as the biggest telecomunication provider in the country, made it potential through the Game World again an opportunity for Indonesian gamers to join the inaugural event of the 2019 Golden Games World Ticket.
The tournament will compete with the Free Fire mobile game, followed by more than 4,000 teams from various regions in the country, to fight for a Golden Ticket to the prestigious collection of Free Fire Indonesia Master Season 2, as well as the total prize to get Rp 300 million.
Head of Telkomsel's Digital Lifestyle, Crispin P. Tristam said that through World Games, Telkomsel sent a special forum for mobile gaming and sports activists in Indonesia to be able to communicate and share knowledge in a solid community.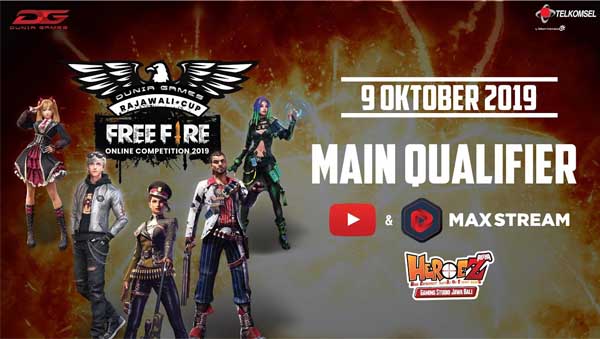 Game World, the 2019 Gold Ticket is also supported by Garena as the publisher of the Free Fire mobile as well as strategic partners who have collaborated with World Games so far.
The tournament is divided into four regions, namely the Sumatra Area; Jabotabek, Banten and West Java Areas; Java, Bali and Nusa Tenggara Areas; and the Papua, Maluku, Sulawesi and Kalimantan Areas.
;