8 Elements announced the Alpha Test for the upcoming Rise of Nowlin, a new action mobile MMORPG. This waterfront event, attuned for the upcoming launch is open for gamers on three countries: Singapore, Malaysia and the Philippine. The Alpha test will run on 29 August 2019 – 7 Sept 2019.
We are greeting to all participants as the first legends of Nowlin. During the Alpha Test, participants also can join the first event: Claim the Throne", get free diamonds, relic equip and rare Mount.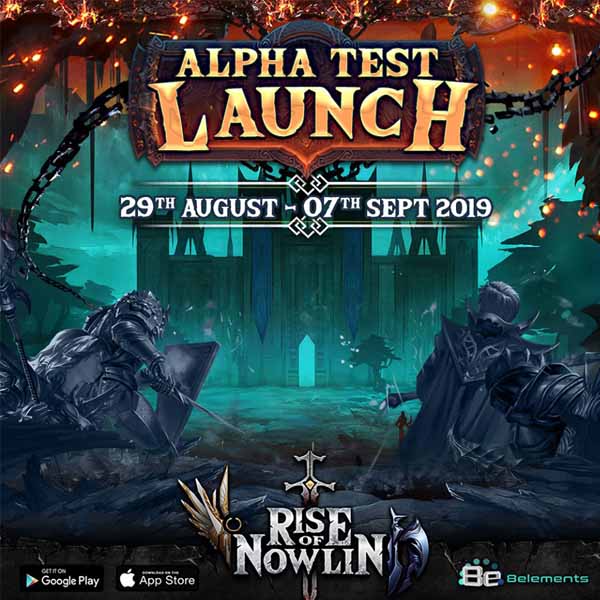 Rise of Nowlin (http://8el.mobi/i8NHzz) is one of the most anticipated mobile game coming in 2019. The developer ShouYou has worked intensively on the high cost project and bring a top-tier product that suits for all generation.
Set on medieval of Central Europe with folktale occurring in the same universe -- similar like popular comics, Star Wars or Tolkien, etc. Players can experience classic action RPG in enthralling beautiful 3D graphics and interactive details which deliver hundreds of hours of adventure.
Rise of Nowlin at a glance:
MMORPG for mobile (iOS & Android) for massive of players on one world map.
Explore a mythical fantasy empire in beautiful 3D graphics.
Variety life activities as the character game progress
Seek and Hunt mighty monsters.
Test your character in epic PvP battles.
Fight across diverse regions from elf's wood, deserts, volcanic and to the dungeons! Higher levels mean more epic monsters will appear!
Forge an alliance with your friends and other players to raise Guild strength
The Rise of Nowlin team is hard at work with a new development trailer teasing some of the content for the official launching.
;