Com2us has just announced that it is holding pre-registration for its new title, DragonSky : Idle & Merge. As the name implies, this is a brand new idle shooting RPG that almost everyone can enjoy. The game is scheduled to be released in Southeast Asia region in late August.
DragonSky : Idle & merge is a high-quality Idle RPG game that you can enjoy anytime. Even when you are not around and are not playing it, it's easy to get legendary dragons and they will grow and complete stages continuously.
There are 54 kinds of fantastic Dragons which has its own special skills and variety of attributes, you can be a commander of dragon legion to collect and grow various kinds of dragons easily. Wherever and whenever you are, Dragons can be upgraded to be more powerful and help you to claim victory. You can also compete against other users in the League Ranking and defeat different Attribute bosses every day.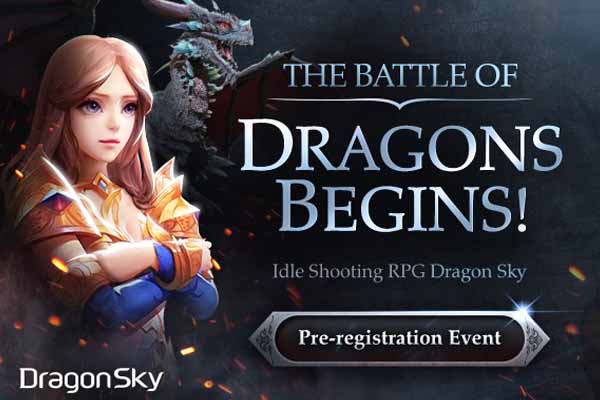 With DragonSky : Idle & Merge you can immerse in the endless battles online and even when turning off the game. You can still level up and fight to hatch your dragons when you are away. The game also has Guild feature and let you cooperate with your Legion Members to eliminate monsters.
Pressing "Pre-register" for Dragonsky : Idle & mergeon Google Play will grant you additional valuable $50 worth of rewards as, Gem x2000 + Tier 10 Dragon x2 + Ancient Gems x36 upon official launch.
;