After adding Armored Mewtwo as a Raid Boss, Pokémon GO Company brings another sweet surprise by the upcoming collaboration with One Piece. The new crossover with Eiichiro Oda's anime surely makes the fans more excited. The crossover event will also celebrate the third anniversary of Pokémon GO and the 22nd anniversary of One Piece.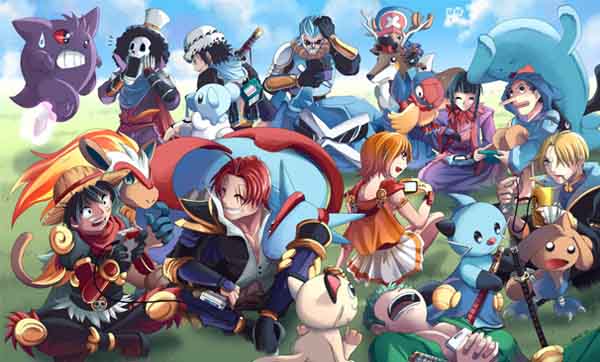 The info shows via the official Japanese Twitter account for the Pokémon GO, the smartphone game will be collaborating with One Piece creator Eiichiro Oda and Kumamoto Prefecture's "revitalization campaign" by turning a One Piece statue located in Kumamoto into a PokéStop. The stature will help support the rebuilding of Kumamoto after the city was hit by a devastating earthquake in 2016.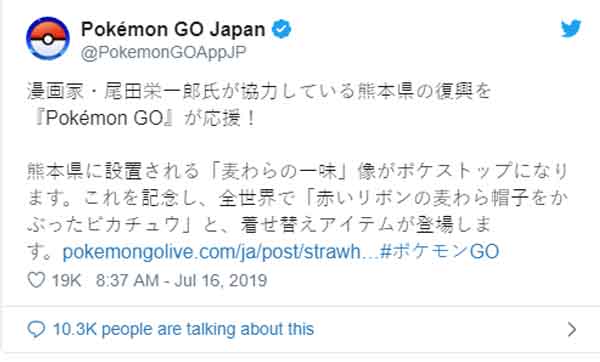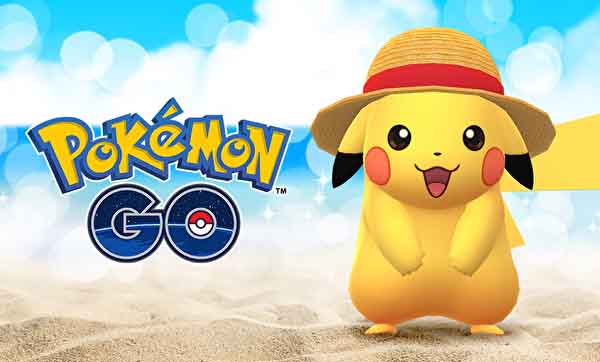 The lovable Pikachu can be spotted wearing Luffy's straw hat embellished with a red ribbon. The special One Piece Pikachu will appear in the game starting Monday, July 22 until July 29, for one week only. Players will be able to catch Strawhat Pikachu worldwide. Trainers will also be able to acquire their very own straw hat that's just like the one Monkey D. Luffy wears. This Pikachu is a must for One Piece lovers who also play Pokemon GO!
;