Smite Blitz is a mythology inspired RPG where you can build a squad of over 60 Gods. The Gods in Smite Blitz are from a wide range of mythologies including Greek and Egyptian.
The story takes place in the realms of the Gods, which are currently under attack. Across the course of your adventure, you'll explore various different historical locations, including Agent Egypt, as you battle to save the world.
If you prefer to play with or against enemy players, you can check out the wide variety of PvP modes, including Duels and the Arena.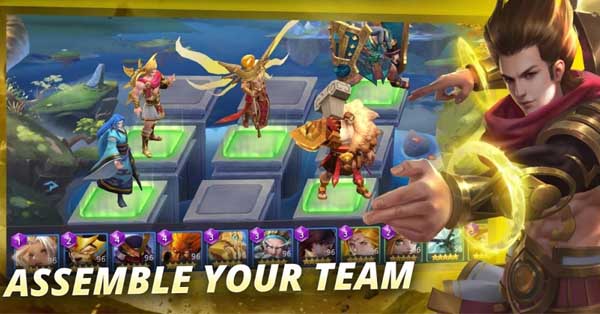 The best part is, by playing Smite Blitz, you can unlock exclusive bonus items for Smite – provided you link your accounts to the mobile version.
Smite Blitz doesn't just come with a campaign, there are Co-op and PvP modes to contend with. The aim of the game is to get your gods to be as strong as physically possible.
Over time, your Gods will level up and unlock new skills that you can use in combat. You can also equip them with Star Runes and craft items that will also grow their power.
You can build an alliance from the ground up and take on the leader boards for exclusive rewards.
Smite Blitz may not be original in terms of game modes and gameplay. But if you want to try the open beta now, follow this link to the Google Play store.
;