The first officially authorized One-Punch Man game in Western countries is about to make its debut. Oasis Games Ltd announced it is developing One Punch Man: Road to Hero, a mobile RPG that follows the plot of the hit anime series and includes every character voiced by their original anime actors.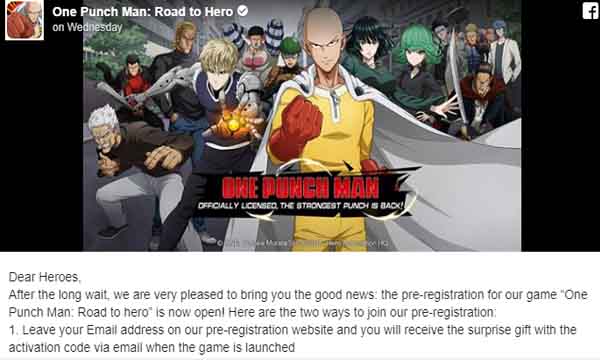 First introduced as a webcomic by ONE in 2009, One-Punch Man has become one of the most popular anime and manga in the world today. The remake, which is illustrated by Yusuke Murata, appears in Weekly Shonen Jump and is published by Viz Media in English. After an immensely popular first season, the One-Punch Man anime began airing episodes in April.
One-Punch Man: Road to Hero will feature the story and characters from the first season, and will add second season content after launch. Players will run through multiple chapters and fight the various foes Saitama and the other heroes faced over the course of the anime series. This turn-based mobile card RPG title will feature over 50 characters using official audio from the anime series and players will be able to battle with others in a PvP mode too.
Officially Authorized: An authentic recreation of the original hit anime series, featuring the original anime voice acting.
Play Every Battle: Relive thrilling confrontations with powerful mysterious beings, such as Vaccine Man, Deep Sea King and Lord Boros
More Than 50+ Collectible Characters: The game includes powerful mysterious beings and S-Class heroes, and players can learn more through training them.
Power is King: Use a combination of strategy and strength to reach the summit through multiple battle modes, and save in-game battle videos to share moments of glory!
Share Gameplay Strategy: Browse the player review section to learn all the characters, or chat with players to discuss optimal strategies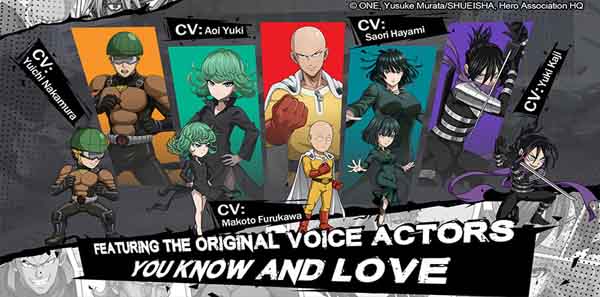 There are two ways to pre-register for One Punch Man: Road to Hero. One way is to go through the traditional Google Play store, by clicking the link provided here.
Or you can leave your Email address on the official pre-registration website. If you pre-register this way, you will receive an activation code when the game is launched and a surprise gift.
;