Hello Hero All Stars is the brand new mobile game developed by Fincon. This idle RPG combines the addictive elements of collection games with the fun of endless idle clicker games. The players can collect hundreds of unique and charming heroes, enhance them and lead them to battle as they journey along a never-ending and very dangerous path.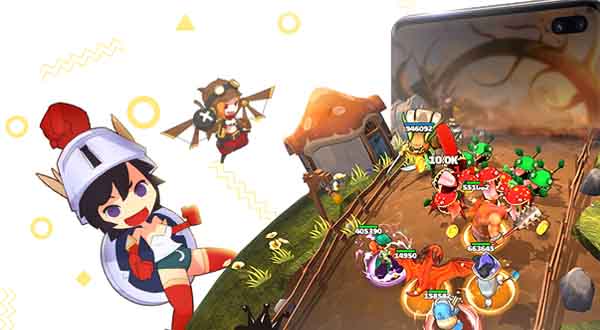 The idle style mobile RPG promises unique combat functions, a large selection of heroes to collect, thrilling game modes and a stunning universe with high-quality, full 3D graphics and an eye-catching cartoon style to enhance the charms of the characters.
After the success of Fincon's two previous titles Hello Hero and Hello Hero: Epic Battle, the developer is back with a new title, Hello Hero All Stars, where the players will meet again with all the fantastic heroes of the Hello Hero series in an exciting new 3D adventure.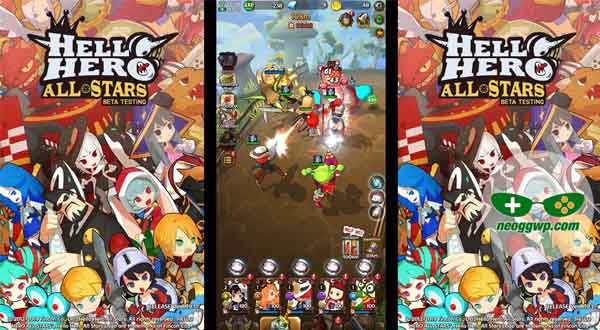 Hello Hero All Stars features all the heroes of the 2 previous games of the same series, along with original heroes exclusive to this new Hello Hero chapter. The players can collect, upgrade and team up their heroes as well as equipped them with various items and gears for even more power and strength.
Hello Hero All Stars offers six different game modes for hours of immersive gameplay. The main lobby displays the Adventure mode where the player's team will have to move along a never-ending road full of enemies and defeat them along the way to gather new heroes, equipment and unlock new quests to discover in the Mission mode. The Adventure mode is continuous gameplay that also runs when the game is off as the race against one's rivals never stops.
Hello Hero All Stars develops the franchise by allowing you to grow and manage your stable of heroes using the game's patented and unique coordinate lock system. This helps you get the maximum possible rewards out of your upgrades.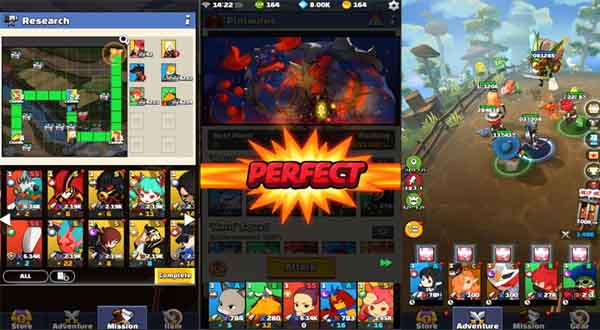 Hello Hero All Stars is also introducing a new coordinate system, which players can use in different game modes. With this system, each hero has a specific direction and number of moves attributed. The player will then have to strategically gather the heroes necessary to reach the quest target on the map and collect rewards.
There are literally hundreds of heroes to collect, all with their own individual quirks and characteristics. This introduces a note of competition into proceedings since you'll want to race your friends to assemble the biggest and best Hero.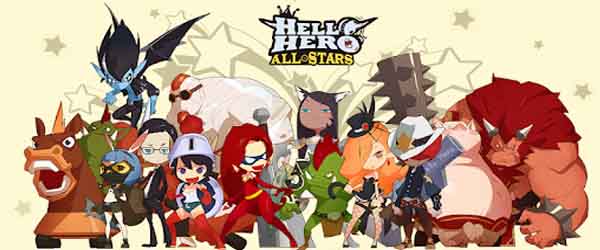 Helpfully, you don't need to be tied to the game to make progress. In fact, the gameplay continues even when the game is switched off. Hello Hero All Stars looks like the perfect combination of deep RPG and idle clicker.
Hello Hero All Stars will be available for free on both Google Play Store and App Store globally, except for Korea, Japan, China and Taiwan.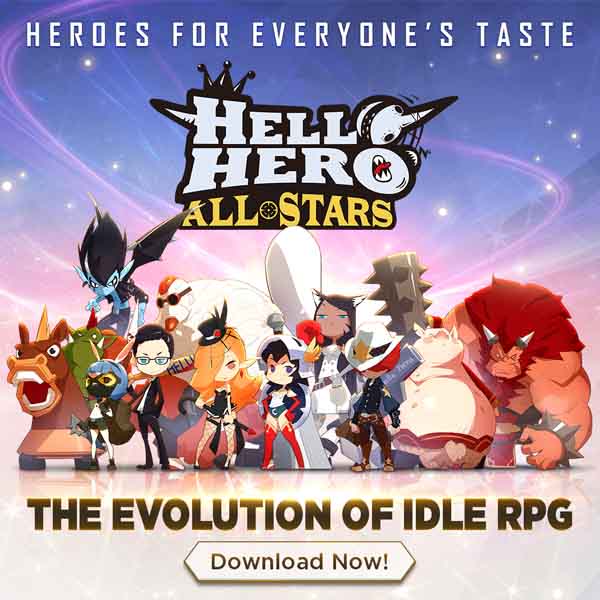 For more information on Hello Hero All Stars, players can join the official Facebook community at: https://www.facebook.com/HelloHeroAllStars/ or check out some gameplay footages on the official Fincon YouTube Channel: https://www.youtube.com/fincongames.
;