The game which is an adaptation of Hajime Isayama's Shingeki no Kyojin manga/anime has entered the open-beta period. This game made by GameSamba is a 3D turn-based RPG genre.
This game presents stunning actions with 3D gear maneuvers to survive from the attacks of the titan.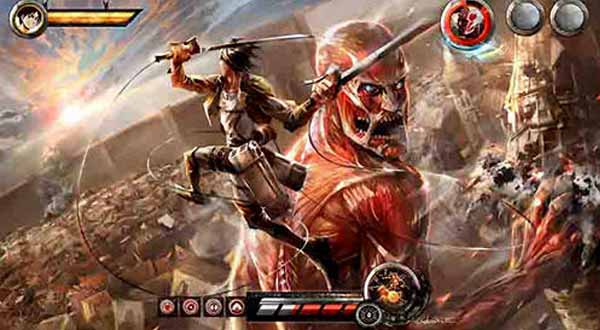 In appearance, this game has a visual above the average of other mobile games. Attack on Titan: Assault will present characters like Eren, Mikasa, Armin, and Levi. In gameplay, this game is quite unique because when exterminating the Titans you have to press a kind of QTE button like in rhythm game. The Damage is determined by the precision of pressing a button, which consists of Perfect, Good, and Bad. On each mission, you can bring party members consisting of 6 people, which of course will have different abilities, for example, Eren who can transform into a Titan. For the characters in this game, you can get it through Gacha, where each character will have a different level of scarcity. GameSamba as a developer adds leveling elements and various equipment that are useful to strengthen your character.
For those of you who want to play this game, you can download it through the official website of the game Attack on Titan Assault. Join up with other players to take down Titans or test your squad's strength in PvP competition!
Parkour Gameplay featuring ODM Gear!
Explore the world of Attack on Titan by utilizing the Omni Directional Mobility gear. Fly through the air, and parkour across rooftops as you fight against the Titan threat.
Perfectly timed strikes!
The integrated QTE tempo strike system allow players to make cuts with deadly precision. Time your strikes carefully in combat to bring down the vicious Titans.
Immersive Environments, Signature sounds
Visit locations pulled directly from the anime as you battle across Shiganshina, Trost, Calaneth, the Forest of Giant Trees and other exciting environments. Relive the story with authentic voice lines and video segments from the English version of the anime!
Choose Your Favorite Character!
Recruit original characters such as Eren Jeager and Mikasa Ackermann from the anime to fight for your squad. Choose from dozens of hero cards to build you Titan fighting team!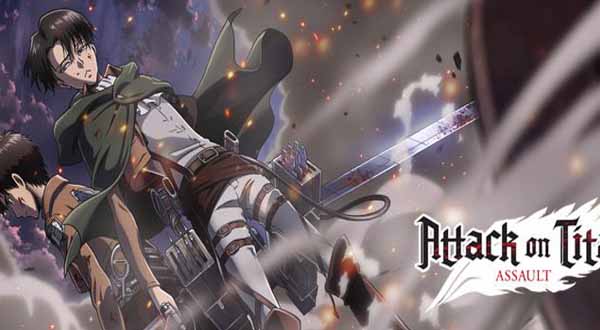 Unique Bond System!
Specific hero combinations have special bond abilities. Activate special hero bonds such as the 104th Trainees and Squad Levi to greatly increase your combat power. Activate your heroes' bonds now!
Multi-Dimensional Character Growth System!
With multiple ways to boost your power in the game, including card collection, upgrades, and equipment and formation combinations, you can build your own unique lineup!
Play Alone or With Your Friends!
In addition to the traditional single-player game modes, there are also difficult battles that will require the cooperation of a group of players to complete. Players who prefer PvP battles can show off their abilities in the arena and squadron battles! Join your friends and fight to your heart's content!
;