Animoca launched Crazy Defense Heroes, a fantasy tower defense game, on Android.
Its features a Clash Royale-style deck building system. Player can build a deck out of 90 cards, which represent heroes, towers, spells, and equipment, then take it into each level with you.There are over 500 levels to battle your way through in this awesome adventure with a card collecting element.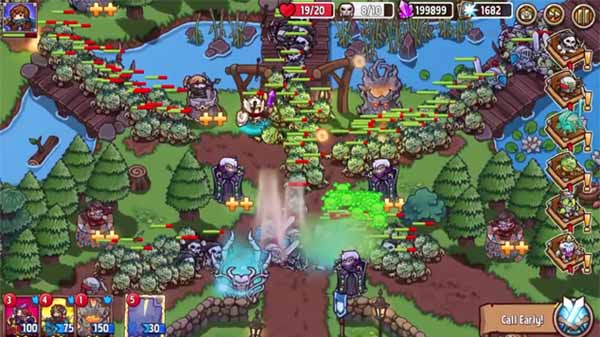 There's an extra layer of strategy there, as you can adapt your deck between levels to help prepare for the challenges ahead.
Battles take a lot of cues from Clash Royale, with you managing a mana pool as you throw out card after card.
Explore the world of Crazy Defense Heroes for a challenging action-packed experience where collectible card game meets classic tower defense.
Dive into a cute fantasy world with hundreds of exciting levels designed to provide you with countless hours of fun! Develop your own strategy using a combination of cards to fight through hordes of monsters.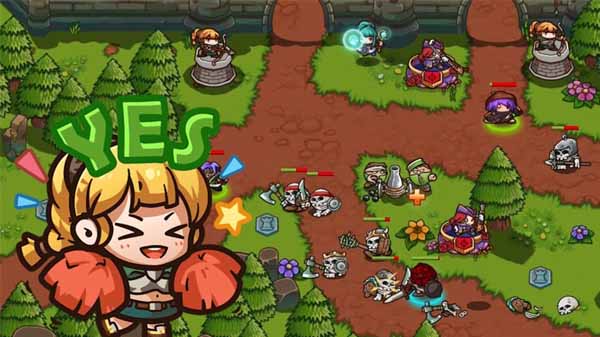 FEATURES:
★ Over 90 cards to collect! Use a mix of Hero, Tower, Spell, and Equipment Cards to hold your ground in the kingdom of evil.
★ 500+ levels to challenge your brain! Mobilize your troops to battle fearsome hordes of minotaurs, orcs, skeletons, dragons, and more.
★ Create strategies and allocate your mana properly to clear each stage!
★ Test your skills with raids and weekly challenges!
★ Earn chests to unlock powerful cards and rewards to upgrade your party.
★ Collect and scavenge resources to replenish your supplies and materials.
★ Build defensive towers with various attack range and abilities to cover strategic points of control!
★ Unlock over 20+ heroes to join you in the battlefield!
★ Use spells to summon a dragon to rain fire on your foes, freeze your enemies in blocks of ice, or mend your champions with healing magic!
★ Customize your avatar! Equip your character with gear that strengthens their attack power, defense, movement speed, and health regeneration.
★ A unique visual experience featuring high definition anime illustrations to feast your eyes on!
;