Ahri RPG Poro Farm is a skill based side scroll RPG with collecting cards and skins. As the title, player will play the main character "Ahri" to find missing Poro in the summoner's Rift. The game use popular fox woman Ahri characterization a champion from moba LOL, but the developer Doomsday confirm they have no business or anything to do with Riot Games, which created League of Legends. They only use one of the characters, Ahri.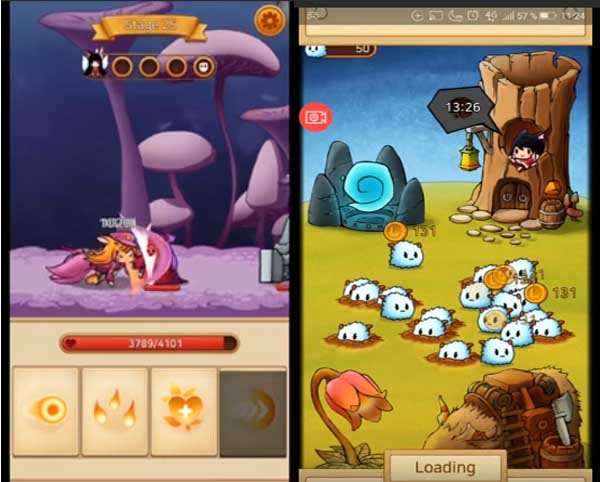 Ahri RPG: This Poro Farm appears very cute. The animation of Ahri who ran the style of a fox animal with a midget look on her was truly charming. Moreover, Ahri herself has a cute face, and even when HP runs out Ahri's knock-out still looks cute. Plus the Poro who enliven Ahri's nest are also no less cute. Yes, Ahri RPG: Poro Farm is indeed a really sweet mobile game.
The home screen only serves as a link to open the other menus. As you play through, you will see all the Porus you have saved in the middle of the screen.
To help Ahri in exterminating enemies, there will be four types of skills that are very useful, such as skills for healing, skills for breaking through enemy fire, shooting skills, and shooting skills that can reverse direction. All of these skills have their respective cooldown times, so they cannot be used continuously. The player must decide when is the right time to use the skills possessed by Ahri.
The main gameplay revolves in gaining gold so that you can buy upgrades so that you can win levels. Doing this will give you cards which are passive abilities that help out in the future.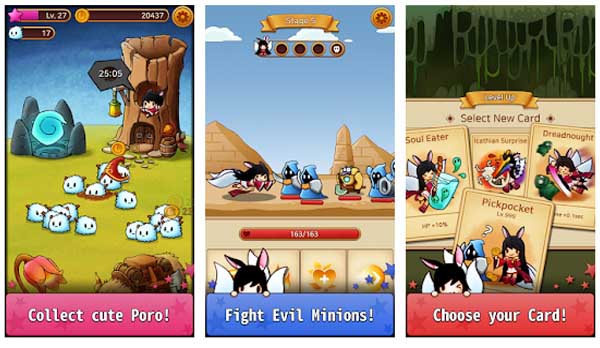 The game itself can be played free-to-play, without microtransaction or stamina systems. Players will only be interrupted occasionally with advertisements, even if they don't want to be bothered by advertisements, just enough to turn off the Internet. All "bonuses" in this game can be obtained by watching video ads if desired.
;