Developer and publisher YOOZOO Games are working on Saint Seiya: Awakening alongside developer Tencent and with Masami Kurumada, Japanese manga artist and writer — mostly known for his work on fighting manga; featuring bishonen and magical boy and founder of the manga studio Kurumada Productions). And the game is finally also arrives for Seiya fans in Indonesia.
Saint Seiya: Awakening looks to recreate the classic Japanese comic featuring mystical warriors known as 'Saints' — empowered by a curious energy force called 'Cosmo'. Combining beautiful high definition 3D graphics with some very cool combat effects and boasting a fantastic line-up of top Japanese character voice-artists from Jun Fukuyama (voice of Lelouch in Code Geass) to Yuki Kaji (Eren Yeager in Attack on Titan), Saint Seiya: Awakening is set to offer mobile gamers a unique audio-visual experience.
This game has a Turn Based type where we have a turn to attack alternately with opponents. Of course, this style of play has its own superior points and immediately you have to think about playing strategies.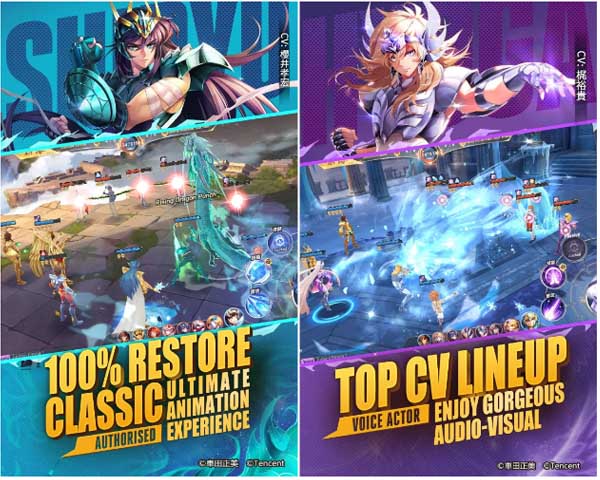 Each character skill requires a certain amount of energy and Skills also have various variations, some are area attacks but small damage, there are large but single attacks, there are also Support Skills for yourself and other characters. Strategies are important in playing, especially for some battles that have more than 1 Wave.
Players can form a team consisting of 6 characters from the Saint Seiya series (which is obtained during play, collect Shards or by Gacha).
Regarding character, this game is still quite balanced between several characters. Suppose you like the Bronze Saint Unicorn Jabu character (who knows that, right?) Because he can be said to be an ordinary character, but still his character can be elevated and enchanted. In addition there is also a collection of skins for some characters that can be obtained in a certain way.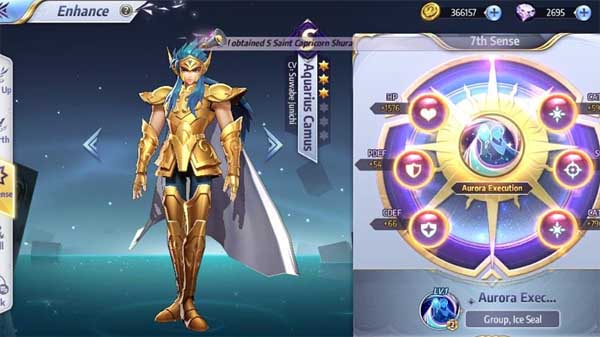 There are modes such as Story that tell the story in the anime but with adjustments. For example, at the beginning we saw Seiya who was in training with Shaina, including against the first Boss, Cassios, Seiya's training partner.
Check out the Saint Seya: Awakening trailer below. Find the game on the official website, or with Google Play and iOS. Get the latest news and updates on the Facebook page. Do note that this is for the Southeast Asia server of the game.
;