For those of you fans or those who have played League of Legends games, of course you are no stranger to the stealthy nine-tailed female fox, Ahri. Well, Doomsday Studio took Ahri's character from League of Legends and then turned it into a cute little mobile game with the title Ahri RPG: Poro Farm. Doomsday Studio itself said that they had no business or anything to do with Riot Games, which created League of Legends. They only use one of the characters, Ahri.
In this game, the player will act as the fox stealth Ahri whose job is to save and maintain the Poro, the most beloved creatures of the Howling Abyss. This cute mobile game has a fairly easy type of game but is divided into two modes. The first is the Poro maintenance mode, where players can see the saved Poro wandering near Ahri's nest, and they will automatically make money. Players can also give food to them at any time, which will make the Poro make money very quickly.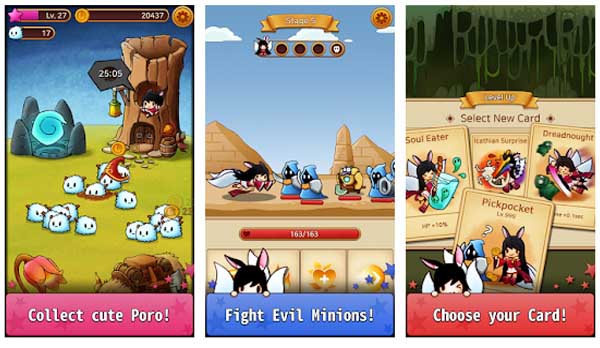 Every successful completion of a stage, then Ahri managed to save a Poro who would enliven his nest. The more stages completed, the more Poro-Poro will stay in Ahri's nest. As mentioned, each Poro will make money periodically. Well, money here can be used to upgrade Ahri's abilities, such as increasing cellphone, damage, armor, and so on.
Well, use the skill wisely to defeat different types of enemies!
;