"Godzilla Defense Force" is a stand-alone, base management game with TOHO's official IP! Defend famous cities from around the globe against gigantic beasts! Monsters from across the Godzilla series are on the move, and it's up to you to recruit these powerful beasts to save the world!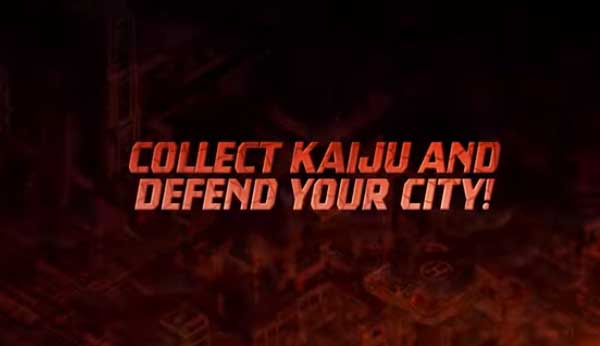 Published worldwide by Nexon and developed by Neople Studio 42, in Godzilla Defense Force players will battle and collect iconic monsters from more than 29 movies in the Japanese production company TOHO's classic Godzilla series. Godzilla: King of the Monsters arrives to theaters worldwide May 31, 2019.

Players will improve their ability to defend the world by building an increasingly powerful deck of monster cards by defeating KAIJU, which can then be strategically used to give new skills and buffs to their decks. As players defend their city and tap their way to victory, they will also add to their codex, unlocking detailed descriptions of monsters alongside images from their movies.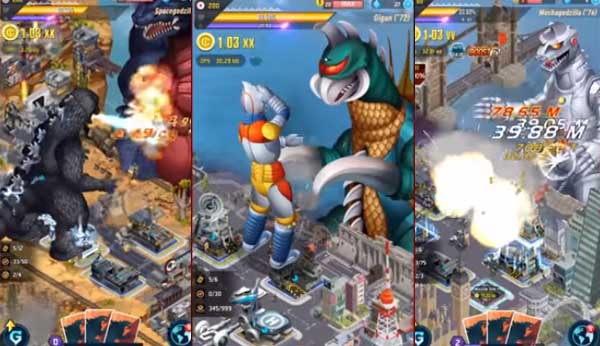 ※Game Features
[Godzilla Official IP]
- From Godzilla 1954 to the present! Monsters from 29 movies rampage onto your device with this official Godzilla defense clicker game!
[City Defense]
- Monsters from across Godzilla's lore are attacking major cities! Tokyo, London, and Sydney need your help! Can you defend them against these monsters of legend!
[Godzilla Cards]
- Obtain and upgrade Godzilla Cards to summon Godzilla during the battle!
[Monster Codex]
- Learn more about Godzilla and his pantheon of monsters right on your mobile phone!
[Multiple Battle Systems]
- When you're not defending your city, bolster your forces through lunar colonization and even a special time-traveling mechanic!
Godzilla Defense Force is free to play, though some in-game items can also be purchased for real money. You can turn off the payment feature by disabling in-app purchases in your device's settings.
Godzilla Defense Force rampages onto mobile devices worldwide as the base management game now available as a free download on the App Store for iOS and on Google Play for Android devices.
▶ Android 6.0 or higher: Settings > Applications > Select App > Permissions
▶ Under Android 6.0: Update OS version to retract permissions; Uninstall app
※ If the app does not ask you to grant your permission, manage your permissions by following by the above steps.
;