Total Anarchy is a GTA inspired top-down open world action game, which allows you to get up to all manner of mischief on the bustling streets of its crime-filled City.
First featured on Alpha Beta Gamer a year ago while it was in Alpha, Total Anarchy harkens back to the early days of GTA, giving players complete freedom to cause mayhem and earn a living in a sprawling crime-filled city. The latest build is much more polished and has fleshed out the city and gameplay in such a way that it surpasses GTA 1 and 2 in most ways.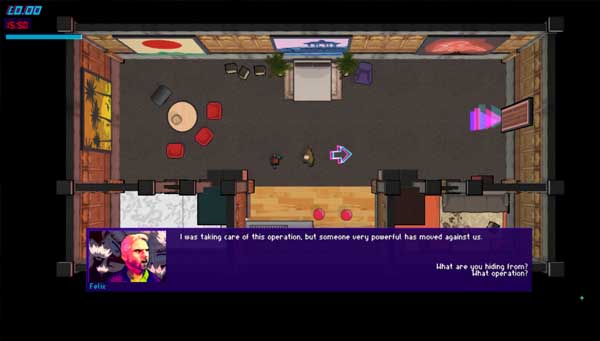 The success of any open world GTA style game always revolves around how interesting the open world city sandbox is and thankfully Total Anarchy doesn't disappoint. You can steal cars, commit crime and get chased by the cops as you'd expect, but there's also lots more to do on the streets of Pavilion City. You can accept missions from phone boxes, buy businesses, mod vehicles, get involved in gang warfare, use over 26 unique weapons, trash hotel rooms or just drive around listening to the exclusive in-game radio station.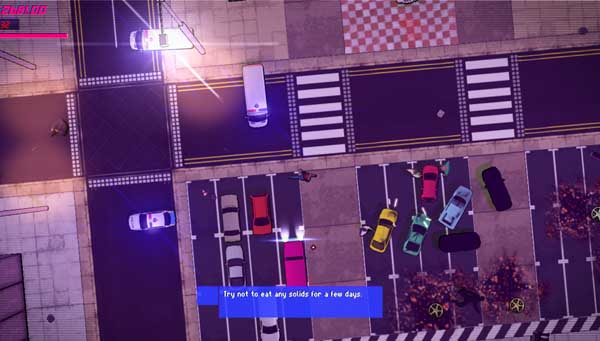 It's an excellent game that plays like a true spiritual successor to GTA 1 and 2, taking the top-down open-world mayhem of Rockstar's classics and updating it for a modern gaming audience. With Rockstar increasingly focusing on realism and gritty storylines, Total Anarchy is perfect for anyone hankering for a bit of good old fashioned top-down citywide crime, carnage and chaos. Highly recommended.
New features include:
New missions from phone boxes around town
You can trade stolen gold, booze and cigarettes for cash
You can buy businesses to earn revenue
Mod garages for enhancing vehicles
New background music
New buildings & interiors
Large scale armed conflicts between gangs
Improvements to HUD and user interface
Improved movement controls and car handling
Improved sound quality
Several bug fixes (see readme.txt for more details)
You can hijack cars, steal drugs, trash hotel rooms, murder citizens, blow up boats, listen to the radio, set people on fire, throw bricks & rocks, shoot rockets and otherwise behave like a terrible person much like you can in other open world games.
This game features a vast and vibrant city rendered in top down 3D. It includes nearly a hundred unique vehicles, 26 different weapons & 2 hours of exclusive in-game radio. Feel free to explore the place and cause havoc!
System Requirements:
Microsoft Windows XP(SP3), 7, 8.1 or 10.
A five year old mid-range CPU or anything better.
A 200MB chunk of free disk space.
4GB of RAM.
512MB or more video memory recommended.
CONTENT WARNING:
Be warned that this game does contain graphic violence, foul language, and lots of references to drugs and that ugly sort of thing. Therefore it is not suitable to be played by or distributed to children.
;