The gloomy assassin John Wick is returning to Fortnite. Various dataminers and leakers have shared details they've dug up about Keanu Reeves' perpetually damp character, including a Wick-inspired bounty mode and a broody skin. Well, its not the first time for Epic Games, the developers of Fortnite, to pair up with an upcoming movie. Recently Fortnite launched a tie-in with Avengers: End Game.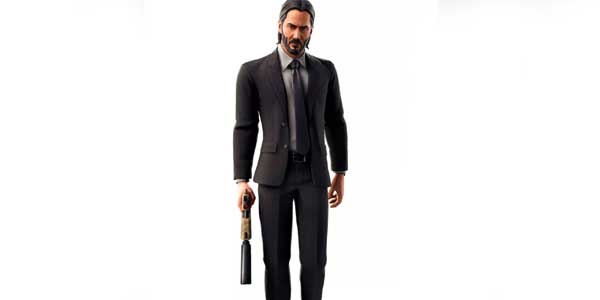 Fortnite has had unofficial ties to John Wick going back to season 3's premium skin, a bearded, nattily attired assassin officially called The Reaper but called John Wick by everyone else. The tie-in skins do not replace The Reaper, for the record. So that should make things extra fun/confusing with them running around during the LTM.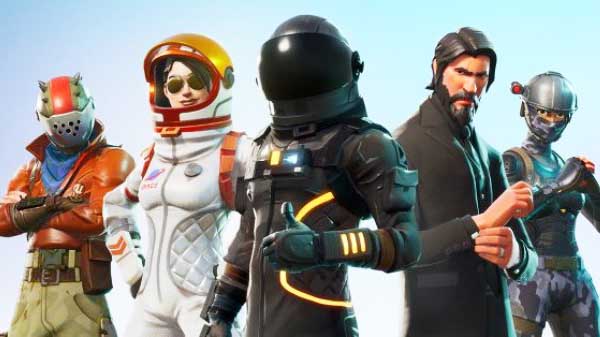 '@Lucas7yoshi_' spotted John Wick skins in the recent Fortnite: Season 9 update. With the season 9 of Fortnite update, Paradise Palms now features John Wick's home. Immediately after the update went live data miners went to work and discovered a limited-time John Wick mode.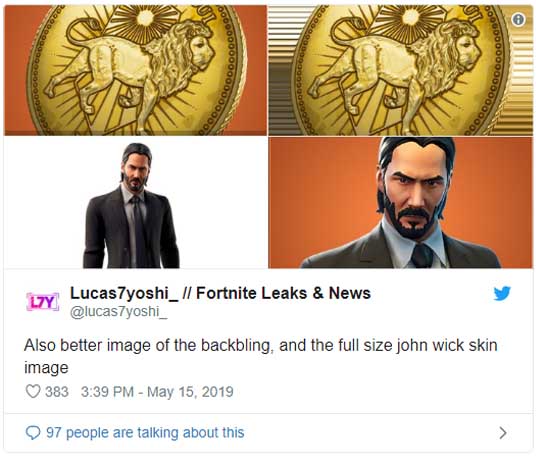 The Wick's Bounty LTM and associated challenges, first ferreted out last week, will task players with hunting down enemies for their precious golden coins. Complete the challenges, like collecting 120 coins and winning games of Wick's Bounty, will net you XP, back bling and a couple of mystery rewards.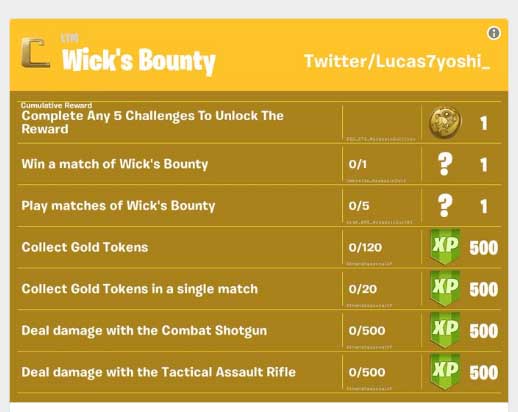 The master hitman's home showed up in Paradise Palms with the season 9 update, and data miners immediately found references to a limited-time mode with his name all over it. Now one data miner has found the John Wick skins themselves.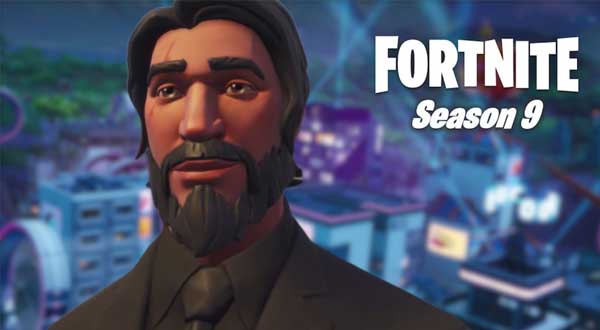 The data miner also found rules to the limited-time game mode. This mode revolves around the players collecting as many tokens as possible. According to the leaker, the game will mark players with the most coins on the minimap, for other players to hunt and assassinate.
;