Fruits Strike is a very addictive game with a sole purpose to slash various kinds of fruits and earn points. You can perform different kinds of slashing techniques and much more.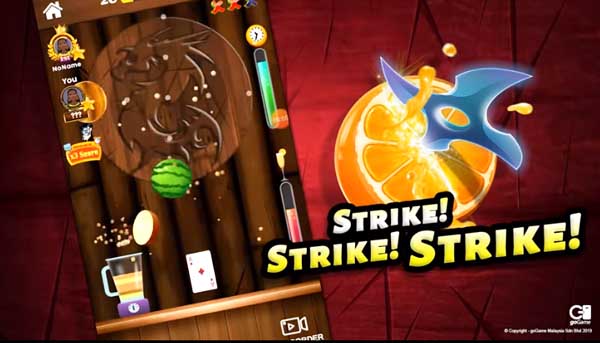 Designed for fans of shooters or slice, Fruits Strike combines 'arcade' and 'local' multiplayer mode from its predecessor into an online experience. For those who don't know, 'arcade' had players slicing fruits for points within a certain time limit without the 'three strikes' system in place. It also introduced power-ups, such as slowing down fruit movement, to help players get a better score.
Maybe you would think playing this game is easy and but in fact you will feel it yourself after trying it.
Be careful because among some fruit there is a bomb trap that will fly to outwit when we aim at the fruit. When we aim at the fruit or about the bomb, then the value of the fruit that has been cut off will be lost or charred, meaning that to reach the value or towards a higher level we need to collect the pieces again. The more you cut the fruit collected then the level will increase.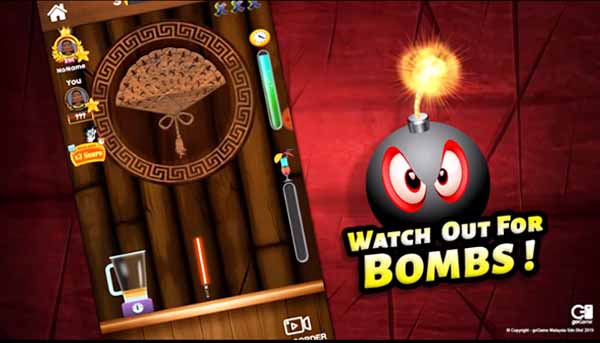 All these elements put together make Fruits Strike an enjoyable multiplayer mobile title. Like typical gameplay, the more fruits slice in one swipe, the more added points you get. This means you either risk going for a combo (and get hampered by an opponent's power-up) or just cut as much fruit as possible. Matches can also be quite intense, as you have to decide at the moment when to use a power-up to benefit your score or to mess-up the opponent to win.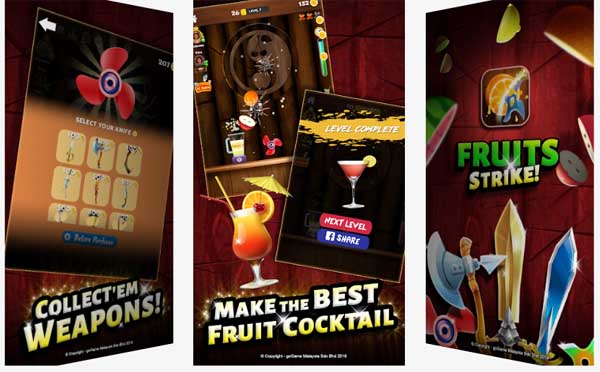 Game Facts:
You can use six types of modern weapons.
You do not have to waste time reloading weapons. Infinite ammo.
Unlimited levels ability allows you to increase your hit rating infinitely.
Shoot, score points and buy new weapons!That's it for now, folks. What are your thoughts on the Fruits Strike? Share your excitement in the comments.
;