The Zombie Age 3 is a new age android gaming app which provides the user with one of the best graphics that not for once makes the user feel as we are playing a virtual game at absolutely free of cost. The gameplay is designed to give user the first hand experience of adventure and thrill of being the only hope of survival in a zombie apocalypse. You need to gather all the survivors, form the right strategy, collect all the weapons and go to war because it's either kill or be killed.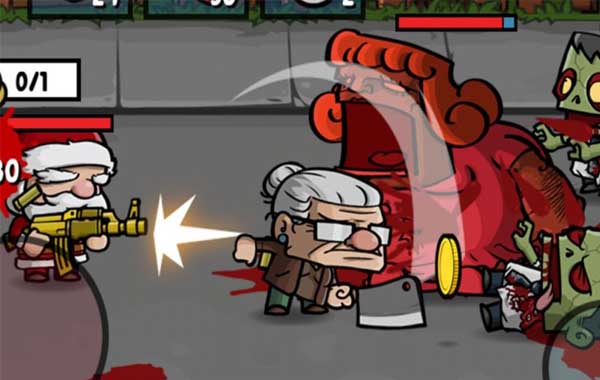 Like its well received predecessors, has you fighting zombies. Here, the combat takes place in various locations scattered around the city. The backstory is pretty standard, a zombie apocalypse took over the world and miraculously you are the only one that survived and so on. Right from the menu, you will begin to get a sense of the comic book feel of the entire game.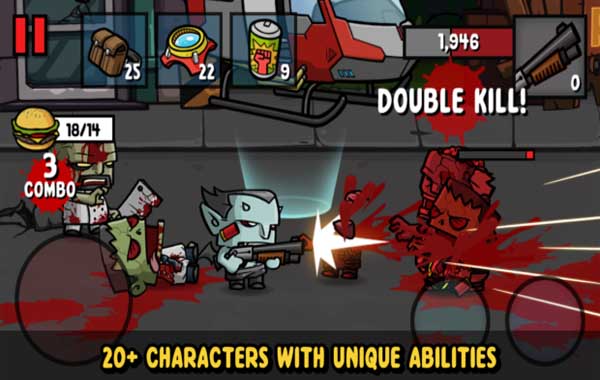 It's dark and the road is filled with smoke, fire is rushing out of the windows of the buildings and screams are what fill the air. You are running as fast as you could and suddenly you suddenly hit a rock and fall to the drown.
Zombie Age 3 will take you into a cruel world after a zombie apocalypse. Guide the hero through various locations filled with the walking dead. Kill monsters by shooting from various guns, burn them with flamethrower, chop them with an ax, and explode them with grenades.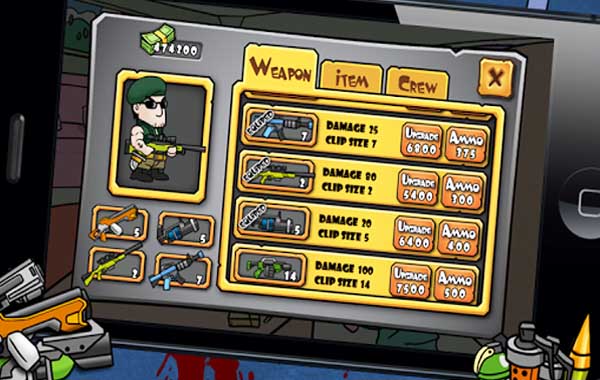 In a zombie apocalypse, you can never be certain of what's in store for you. You get to be the only hope of survival in this dynamic breath taking environment. The game is not only about survival but it's a war against the undead, dangerous, thirsty for blood zombies who are looking forward to wipe off the trace of humanity from the planet. Form the right strategy and use the right weapons in order to stand a chance in this dangerous war game.

FEATURES
- Enjoy the zombie slaughter in many different ways
- Cooperative gameplay with your friends
- 30+ deadly weapons at your disposal
- 20+ characters with unique abilities to develop
- 10+ different zombies & horrible bosses
- Up to 10 game modes with thrillingly tough boss battles
- Achievements & Global Leaderboards
- Tons of missions
- Tablets supported
- Truly HD graphic
To make the gameplay even more interesting and adventurous, the makers made use of one of the best gaming graphics available and around 30 plus zombie weapons coming with unique skills that will help you achieve your strategy in a better way. The zombies will keep on getting powerful as you proceed with the game.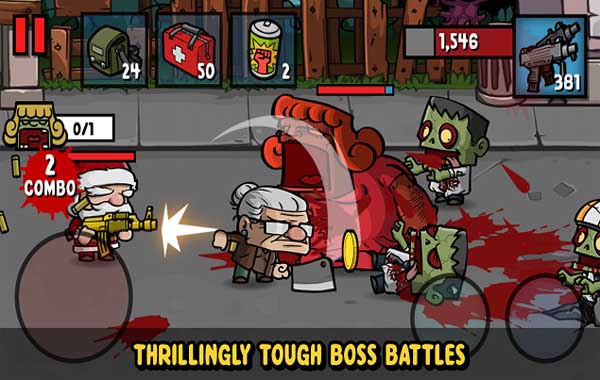 So it is better to keep your game updated because if you won't, it will be matter of time that you will be hunted.The gameplay can be unmatched because of the makers introducing 10 different types of gaming mode where each mode shall put a separate skill of the gamer to test. There are various varieties of zombies, each wave with its own unique characteristics and horrible zombie bosses against whom you will go to war. Beat them and end the zombie wave to restore peace.
So you're still alive… Congrats!... But for how long when they have you absolutely outnumbered? What are you prepared to do?... Keep playing as a lone hero killing every walking dead on the route? Trust me, you won't last two days! It's not about surviving in the zombie apocalypse any more, it's about winning this war.
;