Ubisoft Mobile soft-launched an interesting new Assassin's Creed mobile game called Assassin's Creed Rebellion. It was a free to play title that had you unlocking and collecting different assassin's both from the series' robust history and those brand new to the universe, and housing and training them in a room-building portion that looked very similar to Fallout Shelter.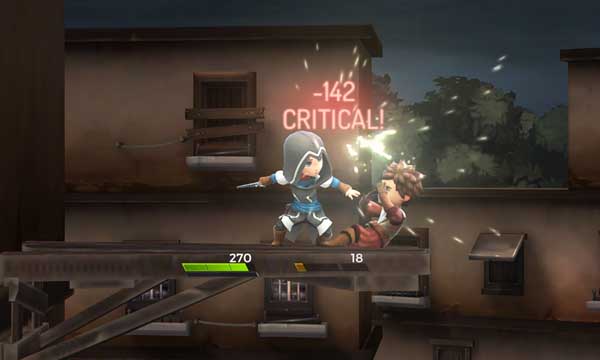 Honestly it was a pretty cool idea for a fan service type of game and those who took the plunge on the soft launch version had nice things to say about it. That seemed like an awful long time ago, but last month Ubisoft announced that the game would be arriving on November 21st. Welp, it's a touch early but Assassin's Creed Rebellion (Free) has already gone live worldwide on the iOS App Store as well as the Google Play Store for Android.
Join Ezio, Aguilar, Shao Jun, and many different Assassins simultaneously for the first time ever!
Assassin's Creed Rebellion is the official mobile Strategy-RPG of the Assassin's Creed universe.
Exclusively developed for mobile, a new version of the Animus allows us to experience memories from the past and play with different Assassins simultaneously. Gather powerful Assassins in a single Brotherhood and unite against the Templars and the opression raging in Spain.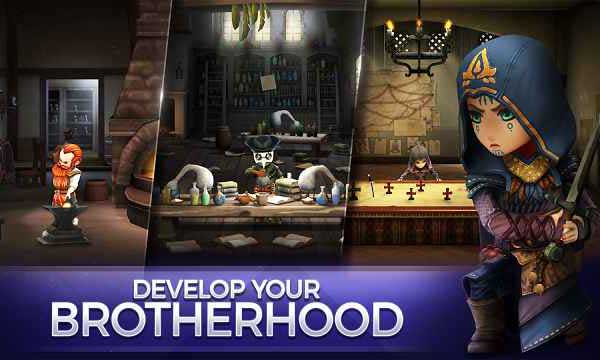 BUILD YOUR OWN BROTHERHOOD
• Rediscover the legends of the Assassins Order like never before.
• Team up with more than 40 characters, including legendary ones as well as exclusive brand new characters.
• Train and promote your assassins to the highest ranks to strengthen your Brotherhood forces and defeat the Templars.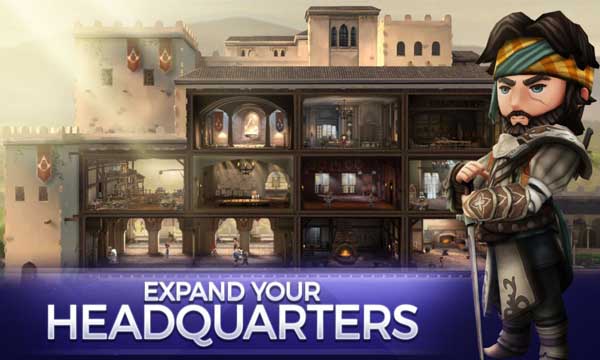 MANAGE YOUR HQ
• Develop your fortress as your Brotherhood grows, increase its power and improve your Assassins' skills.
• Build new rooms, craft new equipment, gather resources or create new medicine.
• Collect DNA fragments to unlock new heroes and upgrade their abilities.
INFILTRATE TEMPLARS STRONGHOLDS
• Send your Assassins team on covert missions throughout Spain.
• Choose the perfect combination of heroes to achieve the objective.
• Develop your own strategy and use your Assassins' unique skills to infiltrate the Templar strongholds and stop their plans.
• Fight your way through, or apply a more stealthy approach? Choose wisely.
JOIN TIME-LIMITED EVENTS
• Discover new settings and different eras from the past in the time-limited events.
• Earn additional rewards, and get a chance to unlock new rare Assassins by taking part in time-limited events.
• Join other players worldwide to compete in the leaderboards. Reach the top of the leaderboards and loot even greater rewards!
ANIMUS PREMIUM ACCESS - MONTHLY SUBSCRIPTION
- Increased Daily Login rewards
- Increased Daily Objective item & resource rewards
- Faster daily Rift Tokens regeneration
- Faster activity timers in all HQ rooms
- The subscription payment will be charged to your iTunes account at the confirmation of purchase.
- Your subscription will automatically renew itself unless you turn off the auto-renew feature at least 24 hours before the end of the current period.
- Your account will be charged for renewal within 24 hours prior to the end of the current period.
- After your purchase, you may manage your subscription options and turn off the auto-renewal function by going to your user Account Settings.
;