SRPGs (strategy role-playing games) are the perfect type of videogames for touch screens. We've already talked about plenty of examples, but our next review has some qualities name Man or Vampire. The game from HIDEA has been flying under the radar and we've decided to put an end to this injustice because in our opinion, it's one of the best examples of the genre that you can find on mobile devices.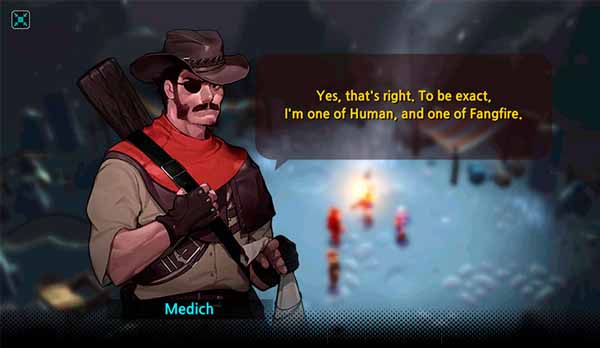 This feeling grows to unimaginable heights when we find ourselves faced with games that make it hard to put them down. Man or Vampire belongs to this very exclusive category. It's an SRPG that stands out in every way and that could easily be found on any present-day console.
In Man or Vampire you're put in the shoes of a hero that has the unique feature of being both human and vampire. This is more interesting than it may sound at first, but we'll get to that later. Your character, who could be male or female, has to explore a series of settings divided into grids that, as usual, are packed full of objects and enemies. The action takes place in real time, although when you get close to an enemy, you'll enter into full on turn-based combat, classic for the genre. Luckily, the variety of your characters make these confrontations much more diverse than you can even imagine.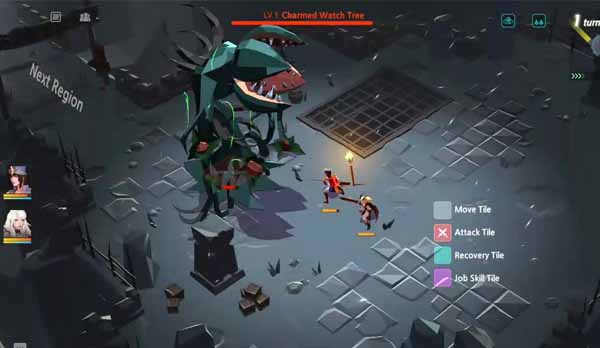 Yes, it can be "paradise" a mysterious world where dead souls gathers. Now that the end of the paradise is imminent because of the vampires who were ruling the frontiers, only the king of the paradise can save it from the crisis. Now, an adventure is to become the king of the paradise begins.
Grow your Champion. Our main character is special, that states as both human and vampire. You can change job whenever you want, and learn advanced skills from your companions. You can enjoy the game in various ways depending on how you utilize your main character.
;