The hype of Avengers: EndGame rolling like waves at this week. Netmarble today has added a massive update that adds highly-anticipated content inspired by the Marvel Studios' Avengers: Endgame film to its popular mobile game, MARVEL Future Fight. Starting today, players can get a taste of the blockbuster movie through the newly-themed gameplay. Several new updates are now live as players can jump into the action depicted in Marvel Studios' Avengers: Endgame through the game's new Legendary Battle. Three new stages will consist of backgrounds and characters from the film for fans to enjoy.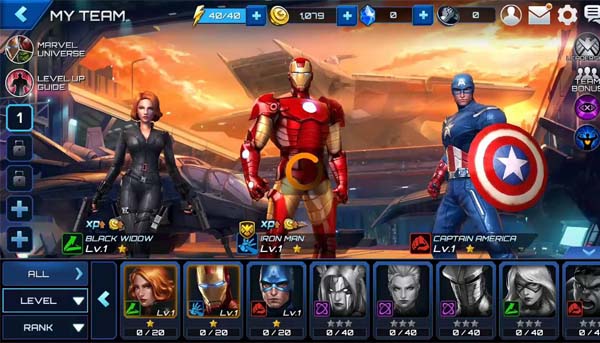 Marvel Future Fight now has new costume options for the core cast of the Avengers movies like Iron Man, Captain America, Thanos, and others now that the update's been released, according to an announcement from Netmarble. The announcement that's seen on the game's forums said exactly 18 outfits had been added to the game with the trailer above showing off some of the new looks as well as a Tier-3 Thanos.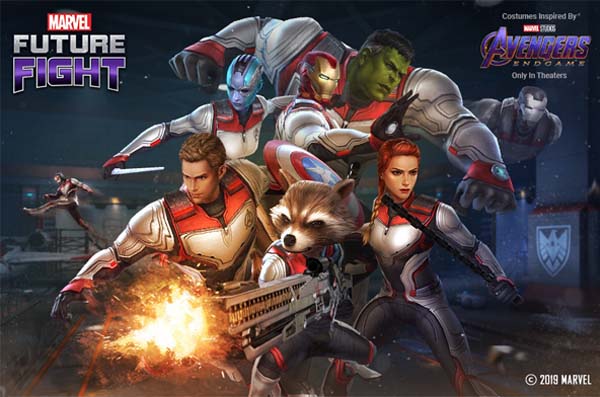 All-new Marvel Studios' Avengers: Endgame themed uniforms for MARVEL Future Fight's fan-favorite characters, including Iron Man, Captain America, Black Widow, Hulk, War Machine, Nebula, Rocket Raccoon, Ant-Man, Ronin and Thanos, are available to earn. New 'Team Suit' uniforms for these characters, with the exception of the villains Ronin and Thanos, are also available.
Outside of the new uniforms, Netmarble added several other features detailed below.
World Events – These events allow players to play on the same team the event provides at certain times of the day. By earning points and eliminating enemies, players are rewarded according to the team's average score at the end of the event.
Agent Levels – Agent Level, which consist of both Growth Level and Strength Level, will rise as players grow their Super Heroes and expend specified items. As the player Agent Level increases, stat points are provided to the player who can utilize them to gain special effects.
Synergy Uniforms – When players purchase two uniforms in a group, additional effects are granted. Uniforms grouped together can also grow at the same time even if players only develop one uniform.
;