Hi Twigsters,
For you who plays PUBG, the survival-fps game announces the biggest national tournament entitled PUBG Mobile Indonesia National Championship 2019 (PINC 2019). This is the second PINC tournament after 2018. Successfully holding PINC 2018, PUBG Mobile is optimistic about the biggest national tournament this year.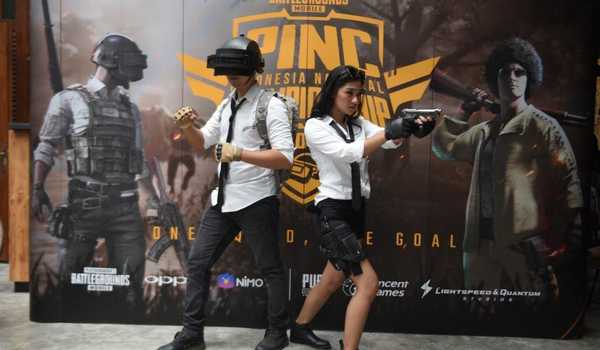 PINC 2019 which was held starting today is a national level competition held in 13 major cities throughout Indonesia. With a total prize value of Rp. 1,000,000,000, PINC 2019 was held to further strengthen PUBG Mobile's commitment to contribute to the development of Indonesia's e-sport world and facilitate the players and communities that are the core of the e-sport ecosystem.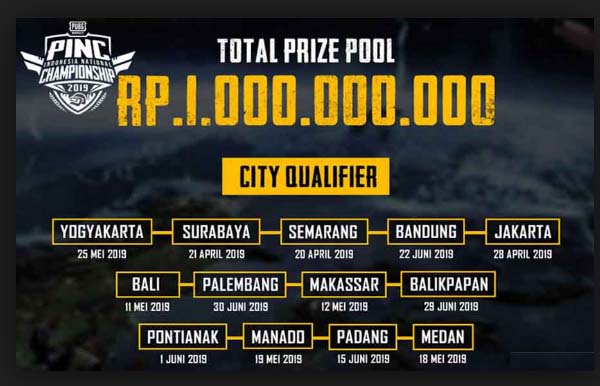 Supported by Vivo and Torabika Cappuccino as official sponsors, and Nimo TV as the official sponsor of live streaming; PINC 2019 stages of the Regional Qualifier will be held in major cities in Indonesia with details:
Semarang - April 20, 2019
Surabaya - April 21, 2019
Jakarta - April 28, 2019
Bali - 11 May 2019
Makassar - 12 May 2019
Medan - 18 May 2019
Manado - 19 May 2019
Yogyakarta - 25 May 2019
Pontianak - June 1, 2019
Padang - June 15, 2019
Bandung - June 22, 2019
Balikpapan - June 29, 2019
Palembang - June 30, 2019
PINC 2019 adds a row of big cities such as Kalimantan and Sulawesi; PUBG Mobile hopes that with the addition of these cities, it can further embrace the players directly and find new talents going forward.
The Regional Qualifier Round will be held with a total of 120 teams from 13 cities to compete for 17 places in the Grand Final. Apart from that, PINC 2019 also gives 480 other teams from cities outside the Regional Qualifiers the opportunity to participate in the Open Qualifier round and fight for 1 place in the Grand Final. PINC 2019 will close with the Grand Final round which will be held at the Tennis Indoor Senayan, Jakarta later.
;