Hi Twigsters,
Marimo League is an unique MMO mobile developed by LoadComplete that challenges you to become the most trustable avatar by attracting more and more believers. As we already give sneak peek at Marimo League Games and its Features, now you can try and play the game here on Trii!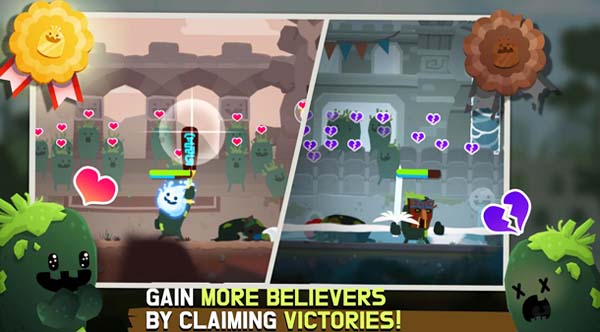 In the game, you will fight againts rivals in a number of arena leagues t gain more followers, offerings, access to the master league and higher rank challenges.
At the stats, you can choose one of the available participants/warriors. All the warriors have different stats, skills and weapons. Tapping the warrior will show you the details. Select any one and hit the eeter board.
As soon as you complete the Jungle league, you can continue to higher arena ( Waterfall, Stone) which classified into the ranks: bronze, silver, gold and the master.
If you get victory, you will gain more believers and the player rank will be increase and enable you to open the "miracles" features. On the shrine scene, at the top left corner, you can see the current rank. ZTap it and it will show you the current believers you have and numbers you need to reach the next rank.
Her some useful tips to begin your journey om Marimo League!
Complete the prayer to earn leaves, fang, material, gems and believers.
Complete labor task to earn gems, token. You can use it on the faith tab.
You can have a look about the gameplay on video below.
Curious and want to start? Don't forget to give your reviews and get the reward!
;