Mobile Premier League(MPL) is a skill based E-Sports platform where you can play your favourite mobile games and win real cash always.
We took your love for mobile gaming and gave it an interesting prospect and different horizons. Yes, why play for free when you could win amazing rewards and Rupiah/Duit for playing games?
Mobile Premier League is offering you a variety of tournaments and 1v1 battles around the clock.
Simply participate, compete and win Rupiah/Duit prizes all day! Once the results are announced for a tournament, winners can cash-out immediately with GOPAY!
So what are you waiting for? Every day hundreds and thousands of players join MPL and unlock the hero within them. Download the app NOW and start winning!
1 Select A Game
Choose from a list of popular games like Fruit Chop, Go Ride, Pro Cricket and many more.
2 Join A Tournament Or 1v1 Battle
You can either join a LIVE tournament and battle or register for an upcoming event.
3 Compete And Win
Set a new score every time you play. Get your winnings instantly to your wallet at the end of the tournament or battle.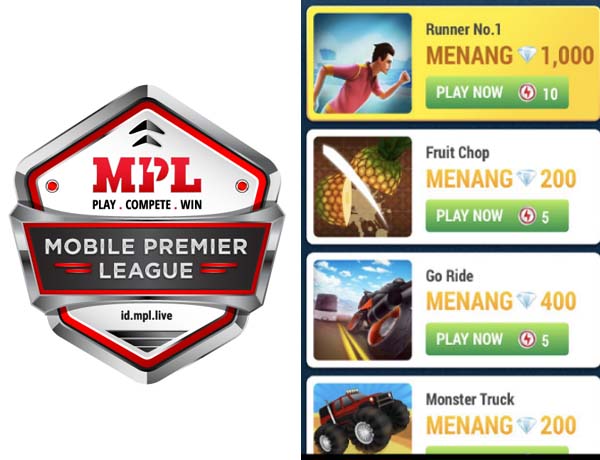 Remember that all games available on the MPL platform are 'Expertise Test', and MPL does not support, authorize or offer Users 'opportunity games' for money. While 'Expertise Test' does not have a comprehensive definition, these games are games where the impact of a player's efforts and expertise on the outcome of a game is higher than the impact of luck and opportunity.
There is more than one way to earn on MPL. Refer the app to your friends and family and earn Rupiah/Duit every time they join the app.

Prepare yourself because the Apps will coming soon reach you here, on TRii. Keep tab on this space and wait for the update!
;