Hi Twigsters,

Mr Bow is not just an ordinary arcade game even with its simple design (sticky man) but it offers a lot excitement in every simple touch, click, aim and release!
Yes, in the game, you would be able to drag and drop aim and shoot arrows at the enemies. Besides, a beautiful headshot would be able to completely destroy an enemy or even two. Also, fight your way to get more and more ancient bows from your ancestor as well. It's time to prove yourself the ultimate archer of all times. As on our previous articles about Mr Bow game and Features, now you can install on Trii and play it !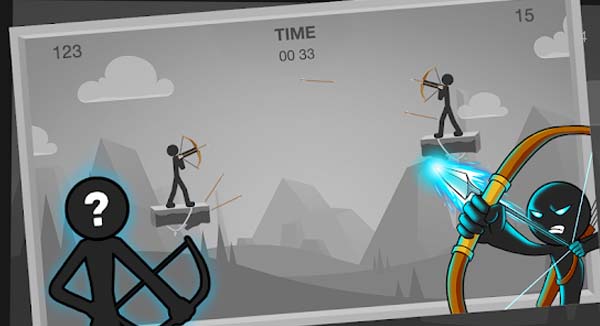 Mr Bowman is a stickman archer game was launched by CuCai-Studios and in a short time the game become very Popular in the Arcade category. However, the game still getting positive ratings from almost all the Arcade game lovers. Through this game, you would be able to become the legendary archer master and destroy the evil enemy archers.
You can also download the Game and run it by using an Android Emulator. Finally, you can easily download the Apk latest version using any browser from our site. However, after Downloading the Apk, just open the file and click the install.
This general info about the game.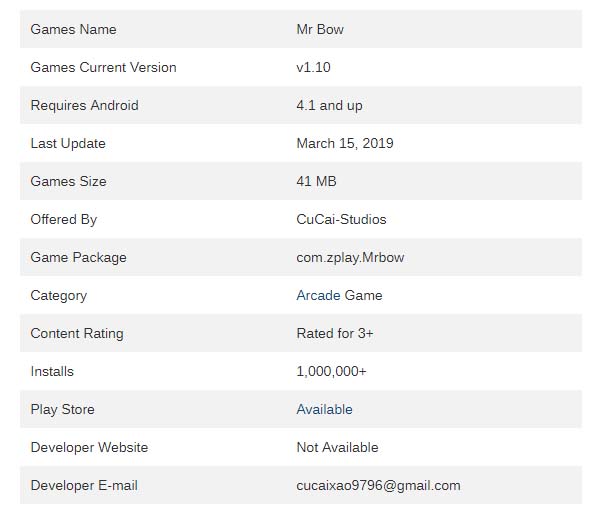 ;