Hi Twigsters,
Sandbox Interactive today announce the MMO Albion Online goes free to play. After the initial launch in 2015, veterans and the new generation of players will be able to enjoy all of the numerous updates made. Albion's devs describe it as a "hardcore" experience with a player-driven economy, player-led guilds, and plenty of PvP.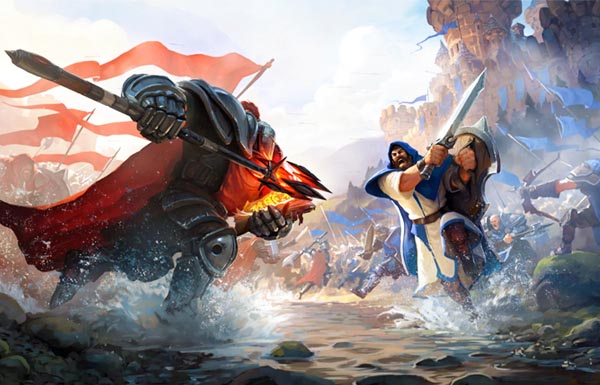 F2P doesn't mean that development stops either. Sandbox Interactive has big plans for large updates throughout 2019, so it's a great time to dive into the innovative game world.
In a Q&A for the free to play launch, the dev outlines how the game will be divided between paying players and free to play players.
"Albion Online's business model has always been based on two pillars: Premium status, which can be bought with either real money or in-game currency, and a vanity-only in-game shop. This business model will not change when the game goes free-to-play. The only difference is that you will no longer need to purchase the game in order to play."
Today's update also brings a number of fixes and improvements to Albion Online, most notably anchored by the big changes to the Outland portal system, with each of the Royal Cities receiving its own portal to the Outland. There are other improvements to the respawn system, island updates and much more.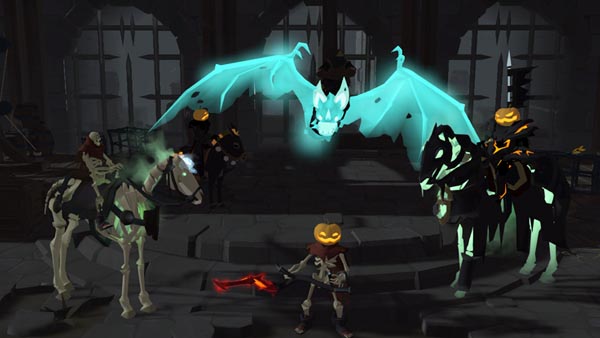 Fortunately "free accounts will have no game-play restrictions and can take part in all aspects of the game."
For founders pack purchasers, Sandbox will be awarding a Specter Wolf mount, 1000 cold, three days of Premium status and an in-game ring.
What Does F2P mean?
From today forward, players will no longer have to purchase the game but can play through without any restrictions. This means that all of Albion Online's celebrated features are available to everyone.
Significant features include:
- a robust player-driven economy
- hardcore full-loot PvP
- no class restrictions on gear
- a single, massive server for all players worldwide
- play on one account on PC, Mac, Linux, Android and iOS (beta) devices
- a brand new tutorial system, perfect for those just joining the fray
- crafting, gathering, farming and combat skill paths
- a wealth of content delivered through six major updates since launch
the Randomized Dungeon system with procedurally generated dungeons hidden around the game world
the Fishing System that can yield common fish or rare sunken treasure
Crystal Realm Battles in a gorgeous new arena with 5v5 guild battles for rewards and energy
Faction Warfare where players sign on with one of the game's 5 factions to gain access to new opportunities.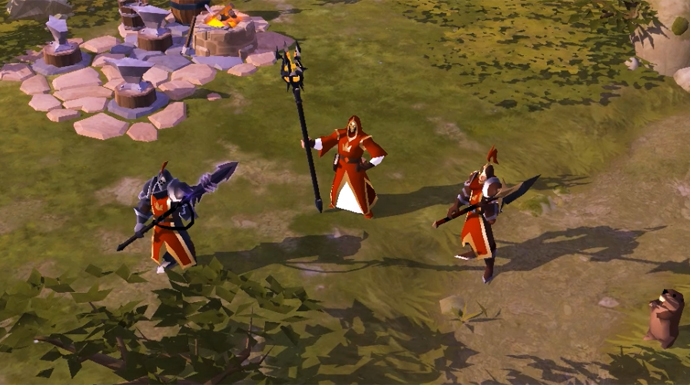 Veteran Albion Online players will be able to leverage the new Referral System to earn sweet loot including the White Tiger mount, the Merlyn Cube and the Recruiter's Pile of Tomes that is worth 100,000 Fame. Simply send out a referral code to a buddy. When they register, play and purchase 30 days of Premium time, a reward is triggered for the referrer!
You can download the client from the Albion Online site and have a look system requirement for the game. Starts your quest in the first few hours.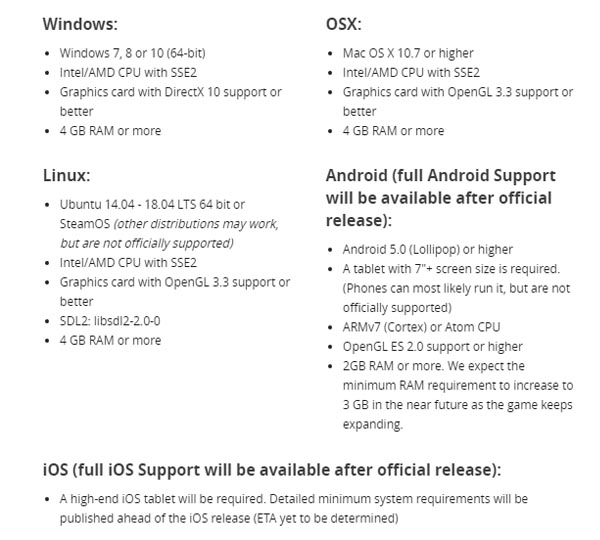 ;