Dungeon Chef is an unique game that combines cooking play with RPG features. The developer Agate Studio makes the game system as simple as possible and doesn't need to be complicated. Like other RPG games, you have to pass challenge to level up. You can also upgrade weapons as you increase character levels.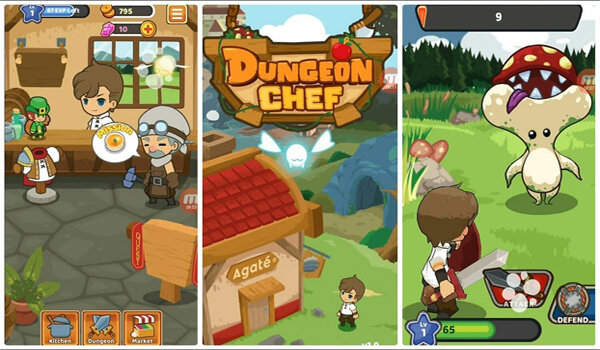 Take the role of legendary chef in this unique cooking simulation role playing game!
Here is evidence of Agate Studio's creativity seen. After you defeat the monsters, you can cook them to serve as recipes for restaurants that you take care of. You can also open new and unique recipes according to the monsters you defeat.
HUNT DOWN LEGENDARY MONSTERS!
◌ Defeat Monster in Dungeon!
◌ Upgrade your weapon to the strongest
◌ Find Legendary monster to get legendary ingredients
TURN MONSTERS INTO DELICOUS MEALS!
◌ Use monster as your ingredients
◌ Cook them with love and passion
◌ Unlock various recipes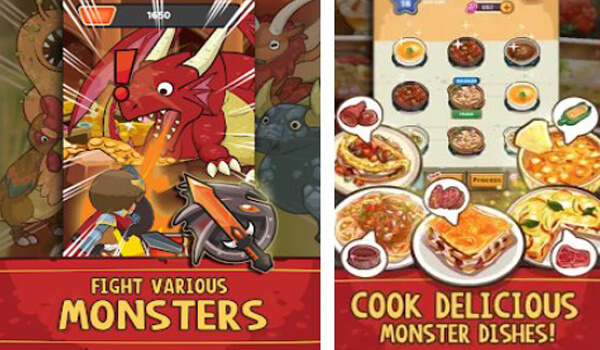 MAKE YOUR CUSTOMERS HAPPY!
◌ Take order from many characters around fantasy world
◌ And serve them with your delicous dishes
Dungeon Chef is a cooking simulation combine with rpg element.
in this game you can fight, and cook the monster to make ultimate meals for your tavern.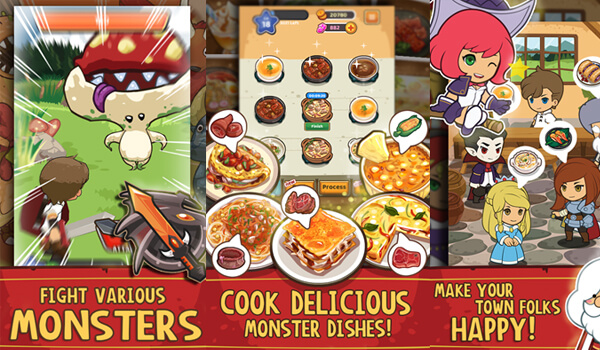 COOKING MANUAL:
Step 1
◌ See what ingredients needed
◌ Search Monster
Step 2
◌ Fight Monster and WIN!
Step 3
◌ Insert Monster ingredients
◌ Cook it as you please
Step 4
◌ Voila! An unique meals can be served in your tavern
;