Hi Twigster!

Looking for a simple but full of action shooting game? Altitude Games studio has released Dream Defense, an action shooter-game with the main characters of the cute Teddy Bear.
Yes, a casul silent and acting as a cute doll, Teddy Bear at night turns ferocious and attacks monsters and nightmares and becomes "Rambo" for the sake of a beautiful dream Robin, the owner.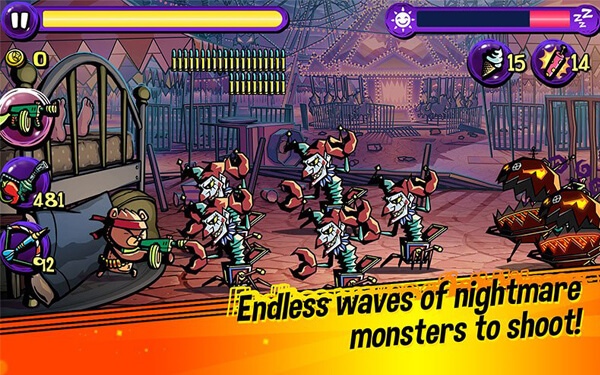 Equip yourself with exciting weapons and fortify Robin's bed with all sorts of awesome toy defenses. With a wide range of awesome weapons, upgrades, and power-ups at your disposal, use simple touch controls to shoot, bombard, blast, and freeze the enemy swarms. Challenge yourself to multiple levels, build toy defenses and defeat the evil bosses!
The game look similar to Plants vs Zombies and has a fairly simple story. Are you able to protect your friend from bad dreams and monsters in this addictive action-shooter game? Survive the night and don't let Robin's nightmares come true!
Dont be afraid of the dark.... Tedy Bear will defense you from nightmare attack!!
;